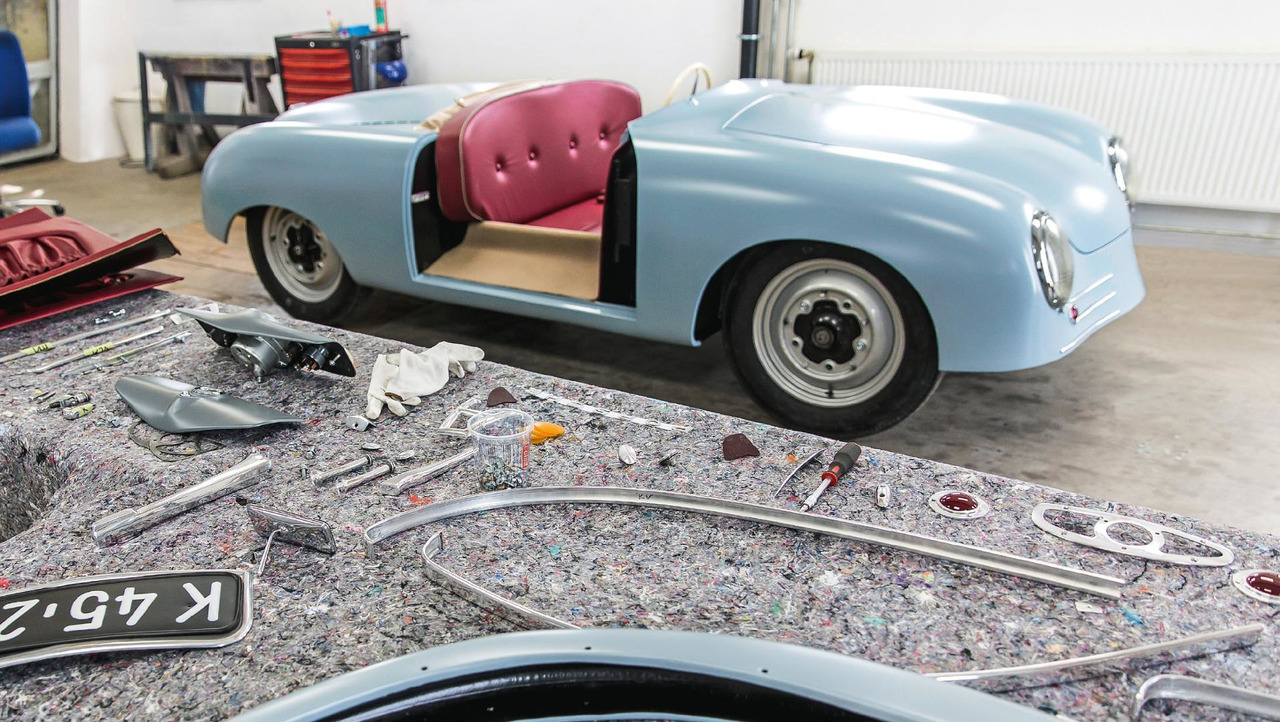 This year marks the 70th anniversary of the Porsche brand. With the first-ever Porsche, called the Model 356 "No.1 Show Car" having rolled off the production line in 1948 thanks to tinsmith Friedrich Weber who was responsible for the birth of the car, Porsche has made a near-exact replica that is set to embark on a world tour in honour of the marquee's 70th anniversary.
The Porsche 356 replica took engineers eight months to complete at the Porsche Museum. It started out in life as a 3D scan of images and design sketches of the original 356, the drawings were then turned into 3D animations before a model was carved out by a milling machine.
According to Porsche, if you were to nit-pick, you would find that the original 1948 model was tapered more to the rear and that its nose was more pronounced compared to the replica. But other than these slight differences and probably even smaller discrepancies that aren't worth mentioning, the 1948 356 "No.1 Show Car" and its modern day replica are almost identical.
The 70th anniversary celebration souvenir will be kicking off the 70th anniversary world tour as early as in June at Stuttgart-Zuffenhausen as part of the Porsche Museum ceremony, it will then move beyond German borders to be showcased in motoring events such as the Goodwood Festival of Speed in the United Kingdom to mention one, and end off in the United States at the Laguna Seca Porsche Rennsport Reunion in September.