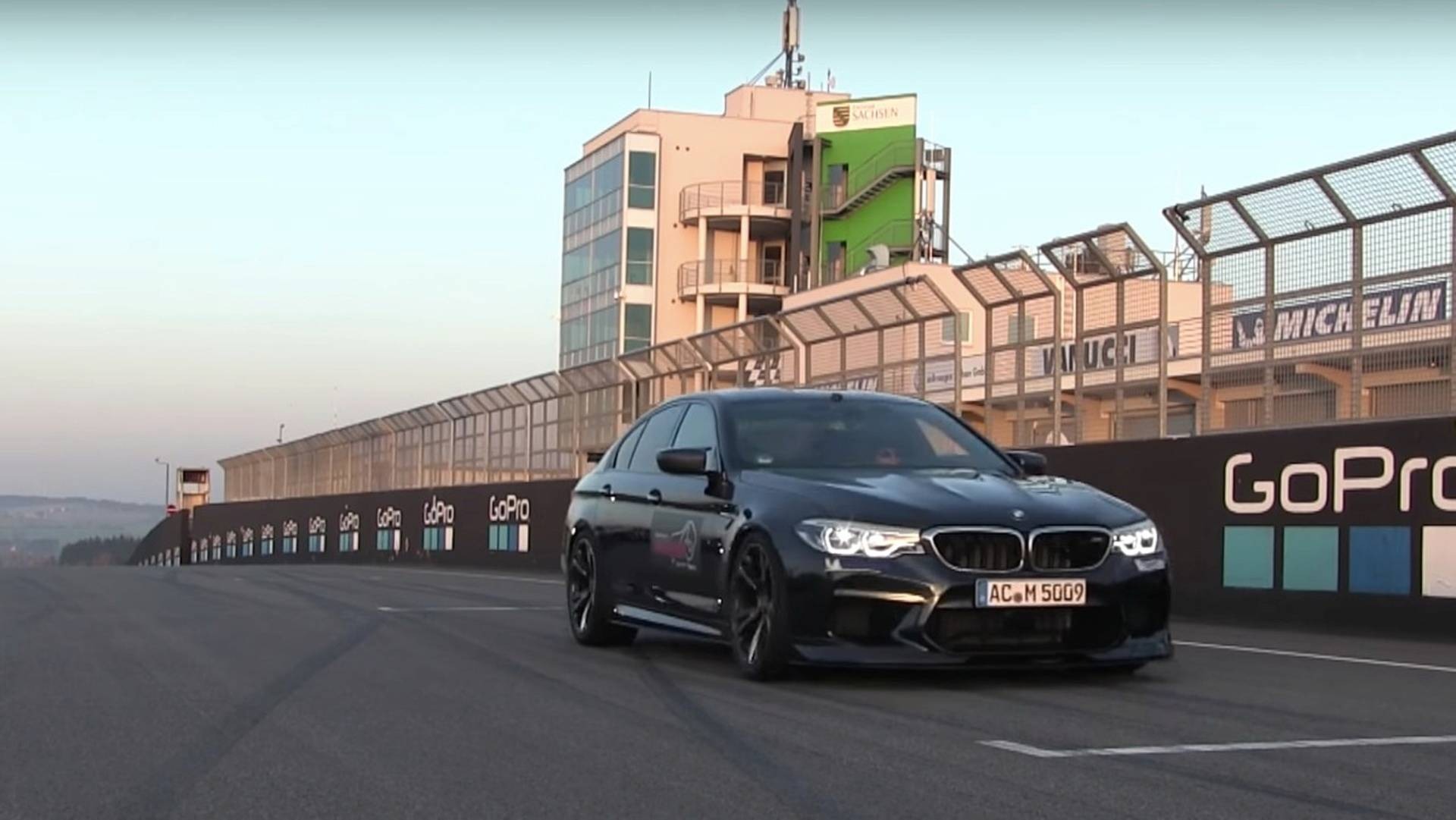 There is no denying the new BMW M5 is a force to be reckoned with but the team from AC Schnitzer think they can offer an even better package.
Just by watching this video it seems they are on to something as their 700 hp (522 kW) prototype lapped the Sachsenring in 1:31.71 with Jörg Müller behind the wheel. This was quick enough to knock the Lamborghini Aventador LP750-4 SV off the top (1:31.79) and is nearly 4 seconds a lap quicker than the stock BMW M5.
AC Schnitzer said that the increase in performance on the BMW M5 was brand new and hadn't been tested anywhere.
At the time of the testing, the available aerodynamic kits were only available from a sample parts program. AC Schnitzer knew it was risky, but proceeded anyway as the company see that the early testing was to face a regular BMW M5 and other competitors.