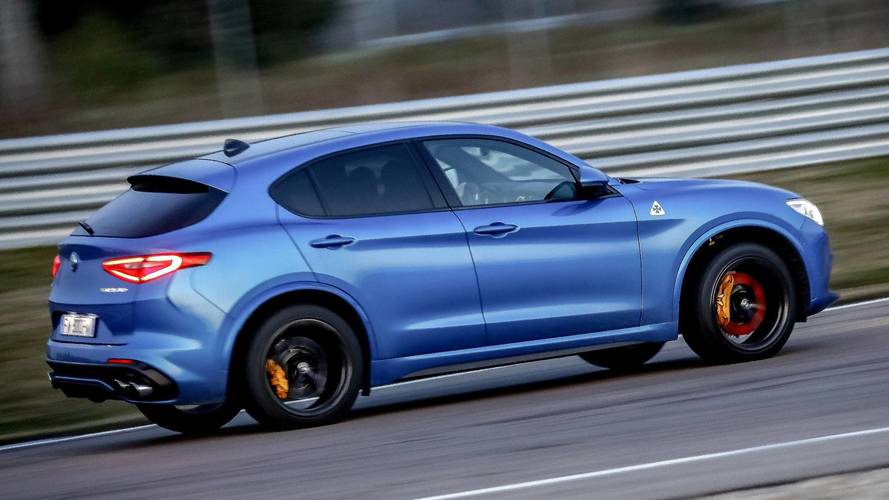 The current record holder for SUV's around the Nurburgring is scheduled to arrive on our shores around August we have the local pricing.
To get one of these babies in your garage you will need to part with a minimum of R1,400,000 (base) but that does get you quite the potent and practical vehicle.
The Alfa Romeo Stelvio Quadrifoglio packs the exclusive aluminium 2.9-litre V6 Biturbo petrol engine, developed with inputs from Ferrari technologies and engineering know-how, which delivers a maximum power of 503 hp(375 kW) and generates a maximum torque of 600 Nm.
This power plant is teamed with the specifically calibrated eight-speed automatic transmission that allows gear shifts in just 150 milliseconds in Race driving mode.
Moreover, to maximise the driving experience, the model is equipped as standard with one-piece aluminium paddle shifters integral with the steering column. Its performance is outstanding with acceleration from 0 to 100 km/h claimed to just be 3.8 seconds* and best-in-class top speed of 283 km/h.
It also holds two best-in-class titles which make it the highest-performing SUV in its segment: with a kerb weight of 1 830 kg, the model boasts the best weight/power ratio in its category at 3.6 kg/hp and the best specific power at 176 hp/litre.
*This makes it the second fastest SUV you can buy in South Africa in 2018 (full article coming today)