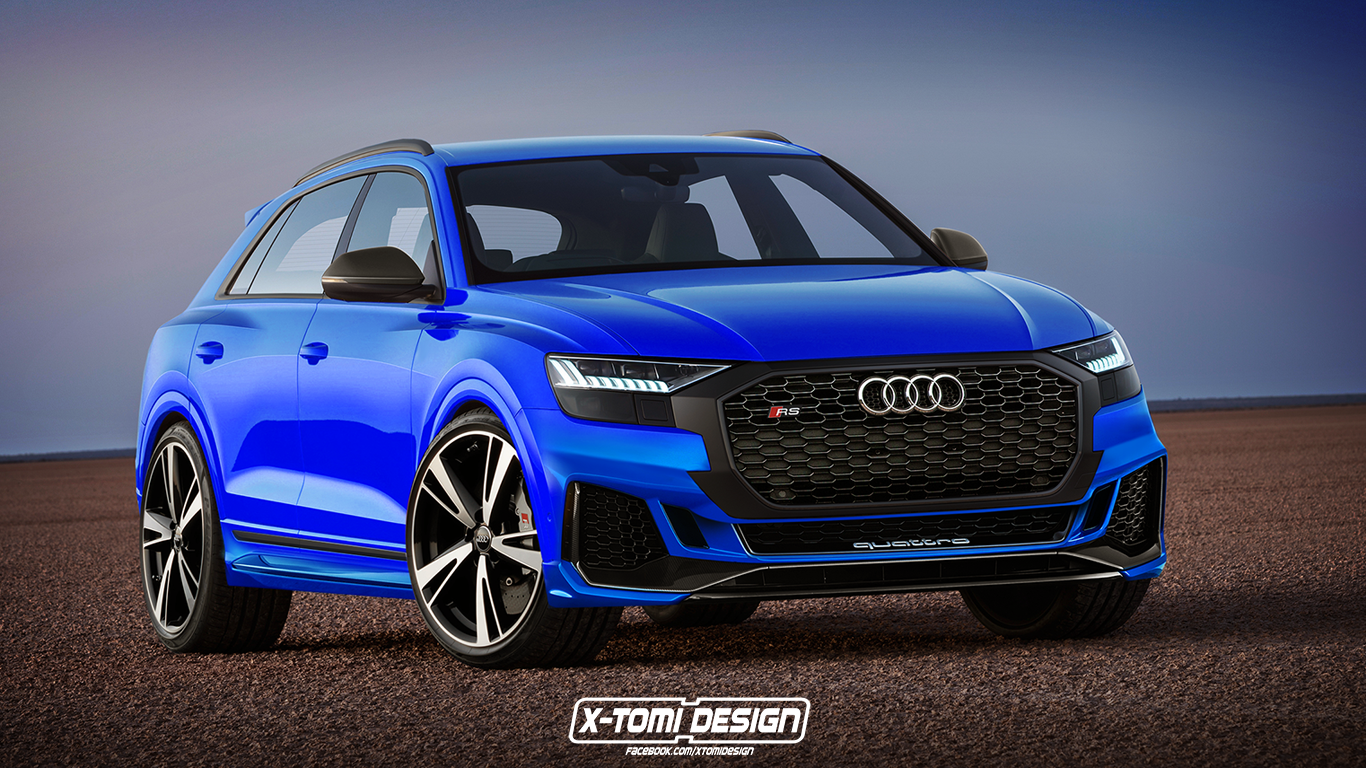 The Audi RS Q8 is due to be launched next year and when it does hit the scene it will take the title as the most powerful production Audi ever built.
This is thanks to the electrified heart from the Porsche Panamera Turbo S E-Hybrid which produces 542 hp (404 kW) and 770 Nm of torque, while the electric motor injects a further 134 hp (100 kW) and 400 Nm of torque through an eight-speed twin-clutch automatic gearbox.
In full operation, the combined system output peaks at 670 hp (500 kW) and 850 Nm. With the same level of potency, this would make the RS Q8 Audi's most powerful model, eclipsing the output of the R8 V10 Plus by 69 hp (50 kW) and 290 Nm.
Obviously the RS Q8 is bigger machine so will be no match for the athletic performance of the Panamera but it will be by no means a slouch.
Taking a guess we would expect this bulky beast to sprint to 100 km/h in 4 seconds or so which should put it on top of the pile when looking at it's rivals.
Four-wheel steering is an option on the standard car, suggesting this might come as standard on the RS Q8 to boost agility while also enhancing high-speed stability.