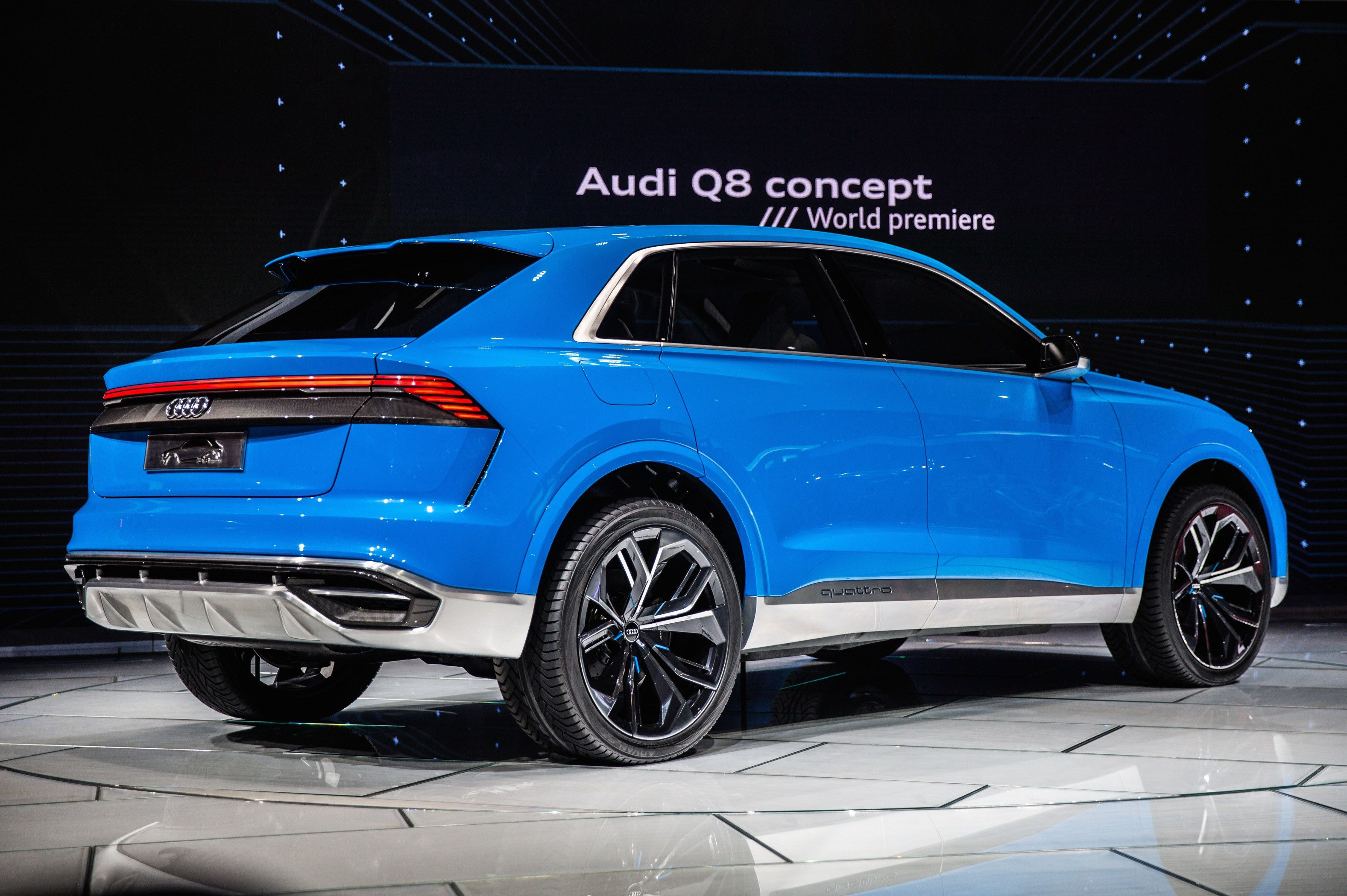 Audi has just pulled the covers off their range-topping SUV known as the Q8 and by the sounds of it, the brand is set to get a whole host of new models.
They are already planning to introduce a Q4 but on top of that we may see a Q1, Q6 and possibly a Q9.
The baby Q1 will reportedly arrive for the 2021 model year and will be the tiniest crossover in the brand's lineup as a step below the already small Q2. This should turn out to be a tougher looking, higher riding version of the next-gen A1 Sportback.
The Q4 would exist to give Q3 buyers a more stylish (and more expensive) choice, and it arrives in 2019. For this we can expect a design like the Q8 but in a smaller package.
While there's no confirmation just yet, a Q6 might fill a similar role as sleeker alternative to the Q5, according to Autocar.
The new Q8 fills the role of a range-topping, high-style SUV in the lineup but it might not be the pinnacle of Audi's crossover range forever.
According to Autocar, there are rumors of the company working on an even more luxurious SUV to wear the Q9 moniker. The Four Rings already holds a trademark on the name, but it's hard to imagine how the company could create the model without stepping on the toes of its corporate siblings that are selling the Lamborghini Urus and Bentley Bentayga.