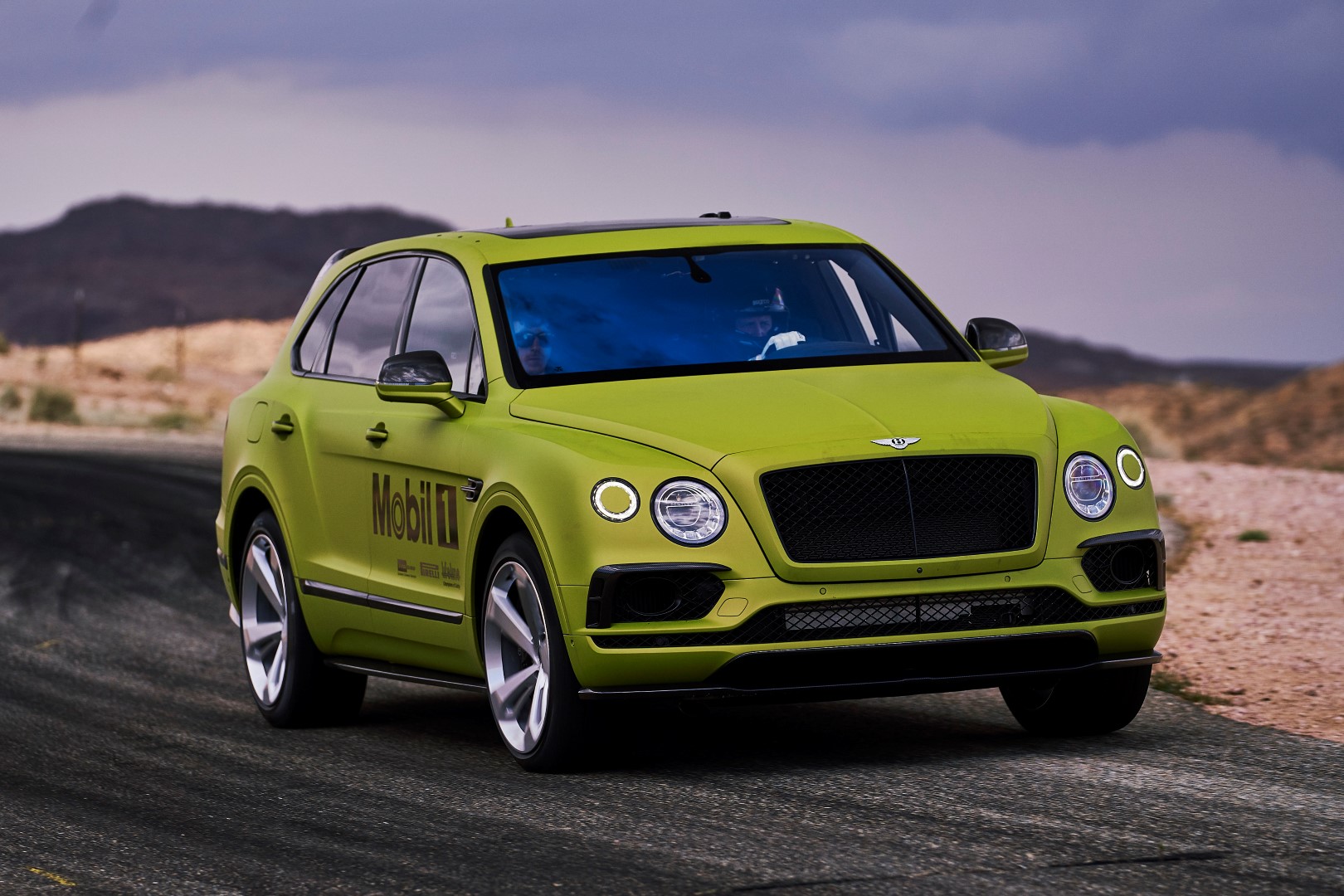 It seems the Volkswagen Group are getting seriously involved in this years Pikes Peak with an all-electric car from VW chasing the record and a Bentley Bentayga chasing the production SUV record.
Legendary drifter, racer, and Pikes Peak competitor Rhys Millen will be behind the wheel of a lightly-modified Bentayga. What does "lightly-modified" mean exactly?
Well, the car of course has a roll cage, fire suppression system and racing seat as any other competition car would, but the rules also stipulate that some of the interior trim has to be temporarily removed, so that's gone. So much has gone that the Bentayga has lost 300 kg which gives us a good idea of just how much has gone into the interior of the Bentayga. The tires are also specially selected from Pirelli's DOT-marked range.
Engine and power wise you still get the same 600 horses (447 kW) W12 from the road car, while the road-spec adaptive air suspension and 48V electric active anti-roll control are also fitted, along with a sports exhaust from Akrapovic completes and the factory option Bentley Styling Specification kit.
This kit adds a carbon fibre front splitter, diffuser, side skirts and aerodynamic rear spoiler.
"We've honed the Bentayga's incredible abilities and ensured we have a car for Pikes Peak that's both safe and fast through two very productive test sessions with the Bentley Motorsport team," said Millen, who was the 2012 and 2015 overall winner and modified electric record holder at Pikes Peak. "The course is one you can only attack with a car that can gain and lose speed very quickly, because it's so tight and twisty. The combination of 600 hp, 664 lb-ft and carbon ceramic brakes means that the Bentayga can accelerate and decelerate incredibly hard – and that's what I'll be counting on for my run. I can't wait to get started at the mountain later this week."