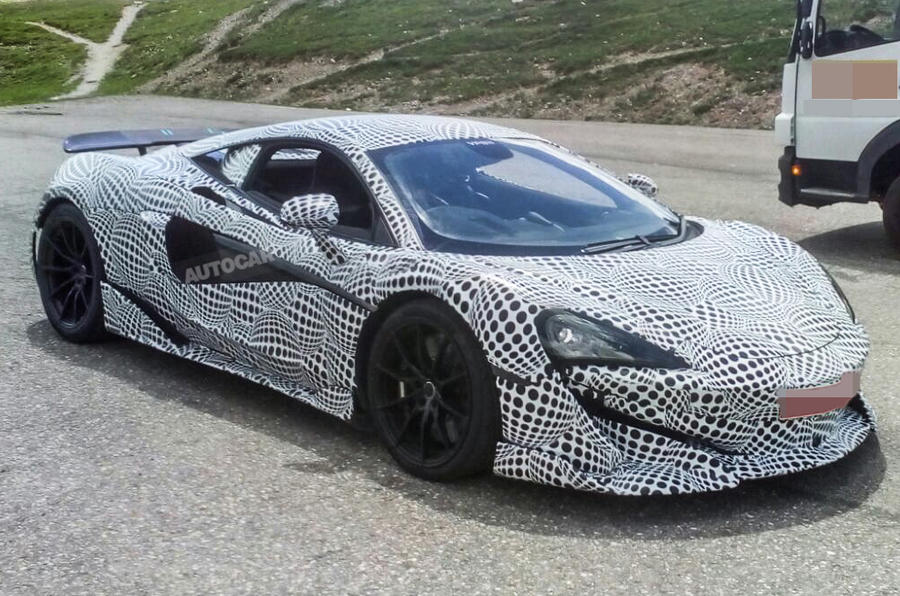 We know that the Woking based supercar manufacturer are about to reveal their new lightweight offering from the Sports Series but thanks to publication, Autocar, we get a fairly good look at the styling and new aerodynamic offering.
At this stage it is being called the 570LT but fairly consistent sources have confirmed that it will be called the 600LT meaning it should pack 600PS (592 hp) from the well-known 3.8-litre twin-turbo V8.
The spy shot sighting shows that the model, will follow suit of the 675LT and recieve a 'long tail' to enhance aerodynamics. The tailpipes for this exhaust will come through the car's engine cover, as seen on the test car and previewed up close in an earlier official image from McLaren themselves.
The McLaren 600LT is scheduled to make it's public debut at the Goodwood Festival of Speed in July and at this stage it is expected to be made in similar numbers (production wise) to the 675LT.
Don't expect huge changes to acceleration or top speed figures, because the 570S is already traction limited and whatever additional power the car receives is likely to be largely offset by the drag created by that additional downforce. The real performance gain is likely to be best measured in a lap time.