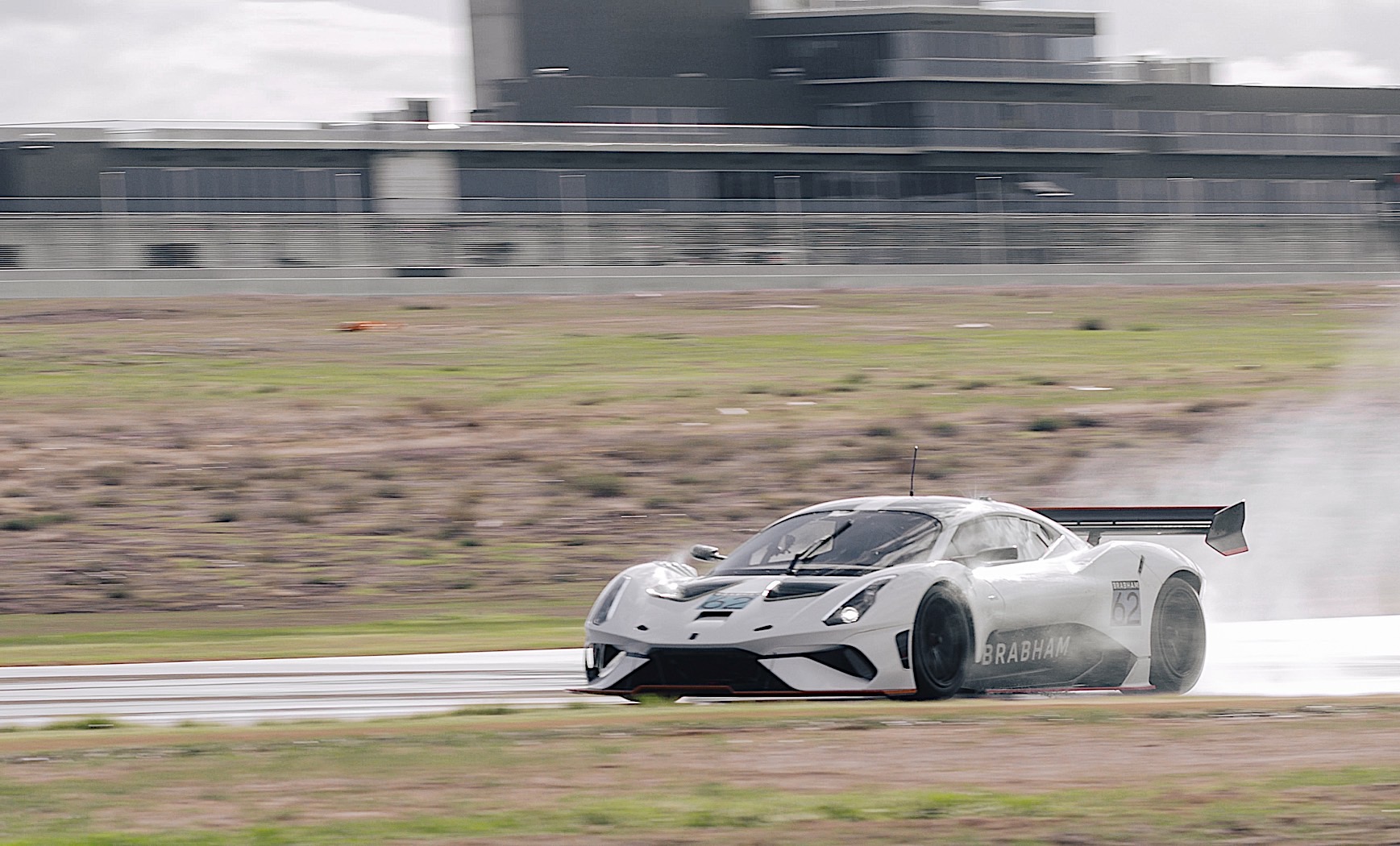 The Brabham BT62 will be limited to just 70 units with 35 of them to sport a different livery in honor of the 35 Formula 1 Grand Prix wins the builder has to its name over the years.
The first BT62 ever produced, the BT62/01, honors Gurney's BT7 and was shown at the official unveiling in Australia.
The latest news coming from Brabham takes the form of a video showing the BT62 as it undergoes testing at The Bend Motorsport Park in Australia. The tests were conducted in May, with the car being driven by David Brabham and several other professional drivers.
Not only does it sound fantastic with it's naturally aspirated V8 but it looks incredible on the tarmac too.
"The BT62 is incredibly responsive and rewarding to drive, and as a result, it's very easy to feel at one with the car," said David Brabham in a statement.
"The steering is very direct and does exactly what you want it to do. There's a very wide window of grip and the confidence that the car gives you as a driver, even in the wet, is outstanding."