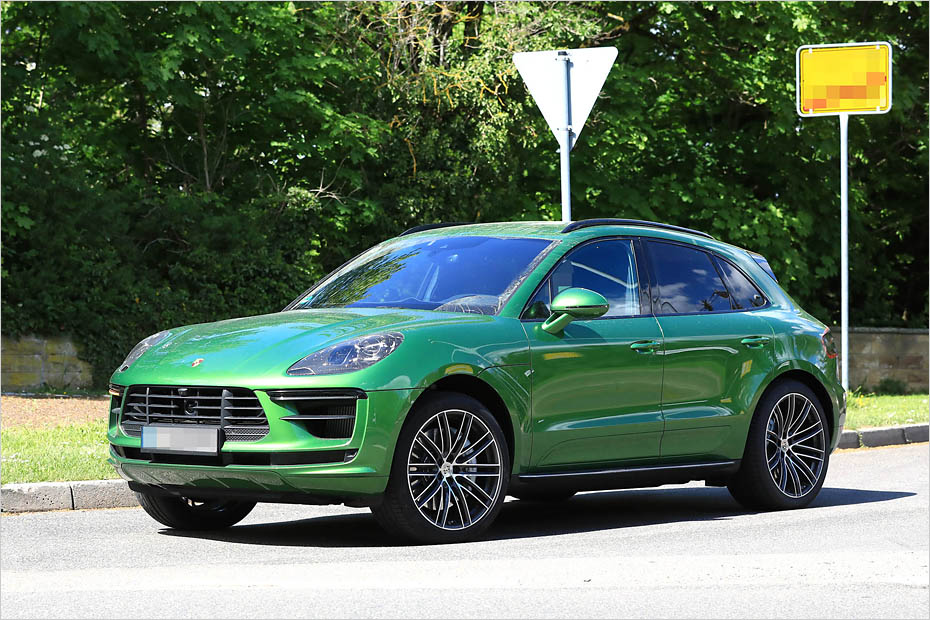 You know that time really flies when Porsche's baby SUV that we're still getting used to is already due for a mid-cycle refresh. The German automaker has actually been working on a facelift for the Macan for quite some time now and finally, the result is a lighter Macan that offers more power throughout the range.
Set to hit the market in 2019, the Porsche Macan facelift range kicks off with a base model that retains the 2.0-litre turbocharged four-cylinder engine, only now it boasts a jump by 52 ponies (38 kW) in power output to make nearly 300 hp (224 kW). This entry level model is followed by a more potent Macan S which is set to deliver 355 hp (265 kW) from the Panamera's 3.0-litre V6 powerplant.
The Macan S facelift benefits from a 20 hp (15 kW) boost over the outgoing model which puts it in the same kind of league as the GTS. But Porsche promises to beef up the GTS in such a way that it will open up a "respectable" gap from the S model.
What might be the most significant change however is the range-topping Turbo model that ditches the 3.6-litre in the current version for a 2.9-litre unit. Yes, it could've been a 3.0-litre but thanks to a beefed up crank which itches for the additional power, engineers had to come up with a shorter stroke. As a result, the Macan Turbo facelift is promised to produce 434 hp (324 kW) which matches that of the current model equipped with the optional Performance Pack.
With the power gains sorted out, it is also said that Porsche has tampered with the suspension and replaced the current uprights with ones made of aluminium to shed some weight. The Macan is also promised to offer a better ride quality and handling, while there will be an option of tungsten-coated brakes with white callipers.
The interior of the Macan facelift will be treated with some significant upgrades as well. Chief among which is a larger display for the infotainment system. The larger screen should also cause for more restructuring as the central air vents might have to be moved for a better look of cohesion.
The refreshed model seems to be keeping its space a petrol-only zone. According to reports, the range will not only squash rumours of the crossover featuring a hybrid model, but it also won't be offering a diesel version. We can expect the 2019 Porsche Macan to be officially revealed later this year with further details.