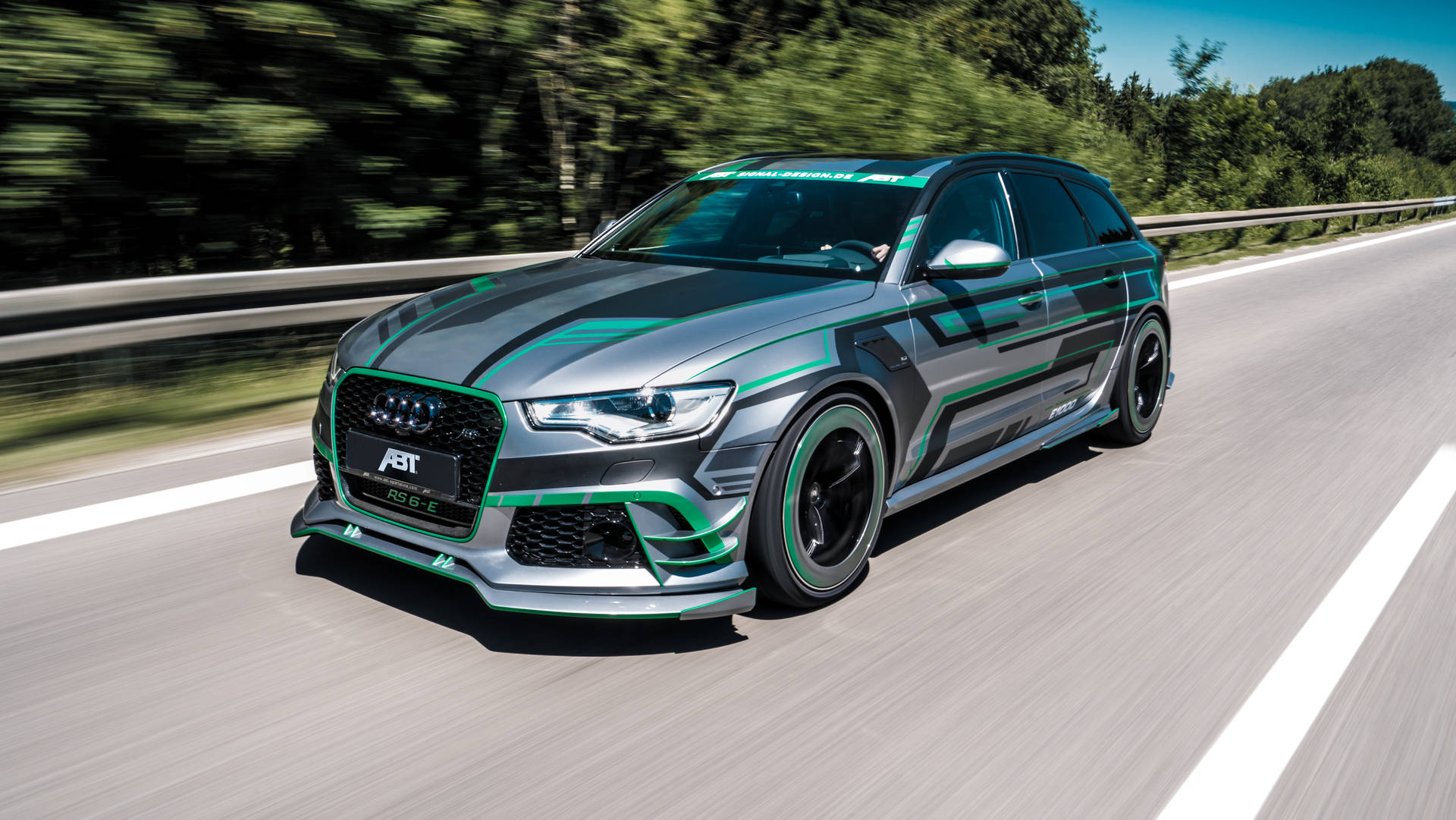 Ladies and gents, this is the ABT Audi RS6-E which packs a whopping 1,018 hp (760 kW) thanks to some electrification motivation.
ABT confirm that their first hyper-hybrid will sprint to 100 km/h in just 3.3 seconds which is not mind-blowing in today's world but remember this is a truly large estate car with room for families and lots of luggage. When you think about it like that, this is properly bonkers fast!
So what makes up the 1,018 horses? For starters, the boosted 4.0-litre V8 contributes 730 hp (544 kW) to the mix, which by itself would be plenty for the average Joe. The E part of the equation comes in the form of a single electric motor that's installed in the Audi's transmission tunnel, which sends an additional 288 hp (215 kW) to the rear wheels.
All this power is not permanently on tap because ABT installed a Magic Button (see shots below) to activate the electric motor and unleash the full hybrid potential. There is a catch though because you can only press this lightning bolt button over 100 km/h as the RS6 simply can't handle full power from a stand still.
So ABT have you convinced? Well you can't buy one (for now) as it is only a prototype but we know money talks and some customer may do enough convincing and coax the tuner to build a unit for them.