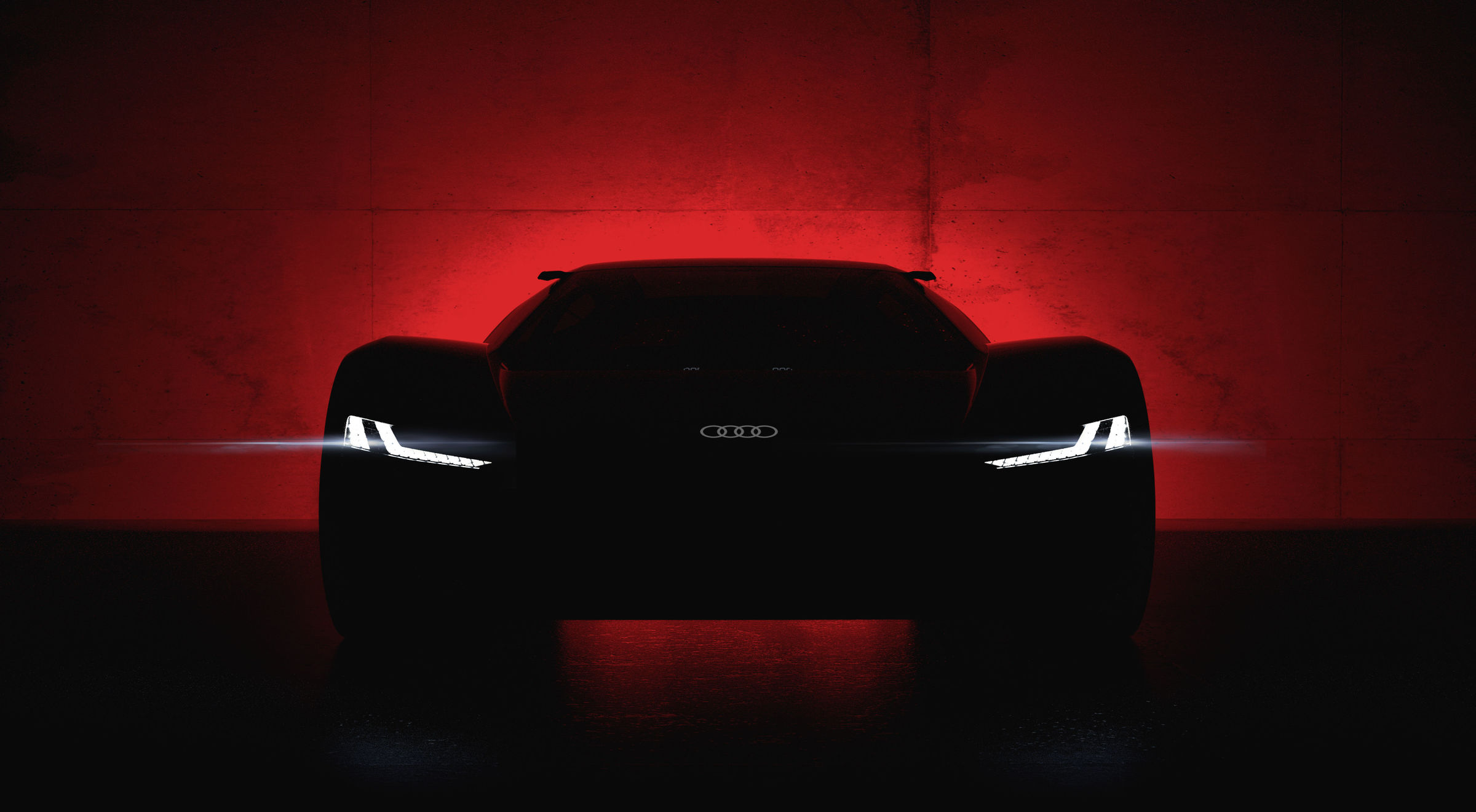 Audi has released a teaser image of the all-electric concept supercar. It's called the PB18 e-tron and it will be officially revealed in Pebble Beach (hence PB) on 23 August at this year's Monterey Car Week set to take place on California's Laguna Seca race track.
The all-new concept car may be all-electric, but do not mistake it for the e-tron SUV set to take on the next Tesla Model X, nor is it an upcoming electric supercar set to target the Tesla Roadster. In fact, this concept is tasked with the sole purpose of being a design study. Audi did not reveal much about the car, except that it will use some of the underpinning technology from the Le Mans conquering R18 e-tron hybrid LMP1 racer.
The teaser image is just as reserved – just about the only aspect we can take from it is that the PB18 e-tron will sit very close to the ground while covering a significant chunk of space in terms of width. The fact that there are no side mirrors may also hint that the concept will instead make use of side-mounted cameras.
While chances of this low-slung all-electric supercar going into production are as good as none, the Audi PB18 e-tron will give some light on the latest and greatest technological advances we should look out for in the automaker's forthcoming creations. Some features set to debut in the PB18 e-tron will be seen in the Tesla Model X-rivalling e-tron SUV set to unveil this September in San Francisco.
The image shared by Audi may be quite discreet, but it's also purposeful as the low and wide stance suggested here promises a incredibly good looking car.