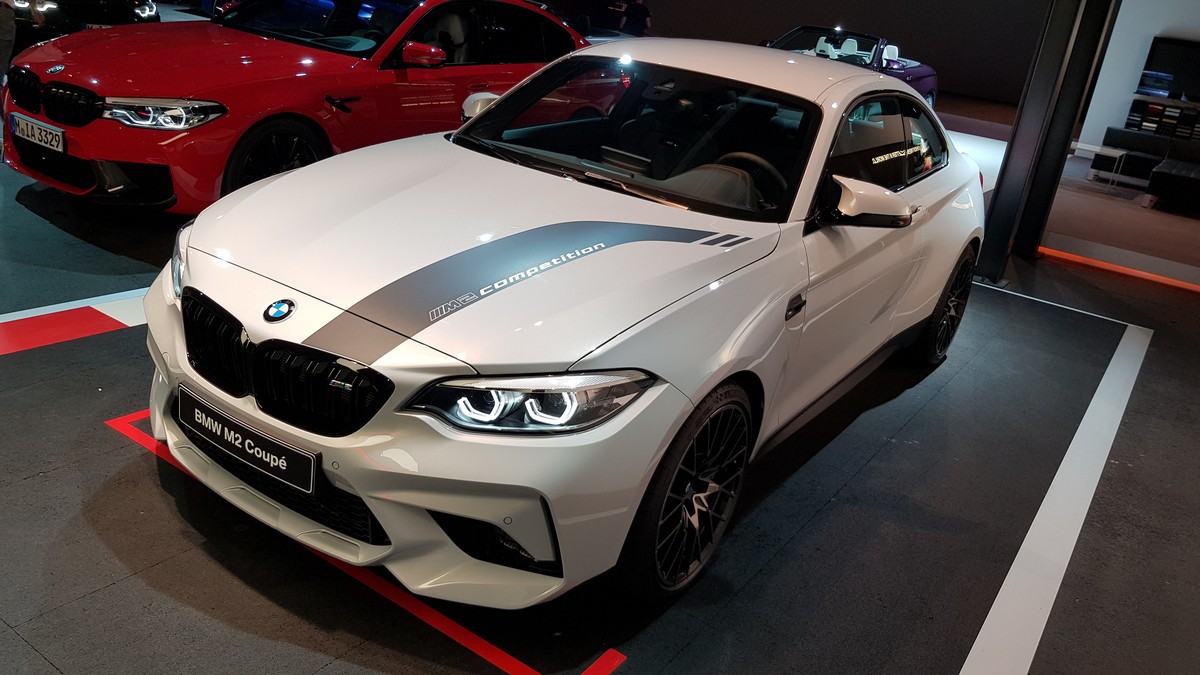 When you go to your local BMW dealer to start choosing options for your new M2 Competition, one of those options will be the so-called Black Sticker Pack.
Ticking this option will allow the dealer to fit your hot little Bimmer with a graphics pack that gives it the boy-racer feel and in a good way.
A stripe across the bonnet is the main attraction but you also get vinyl on the rear haunches of the car both with 'M2 Competition' lettering on display.
The graphics pack also seems to add some of the same colour to the side skirts with a little touch on the bottom edges of the front bumper sides.