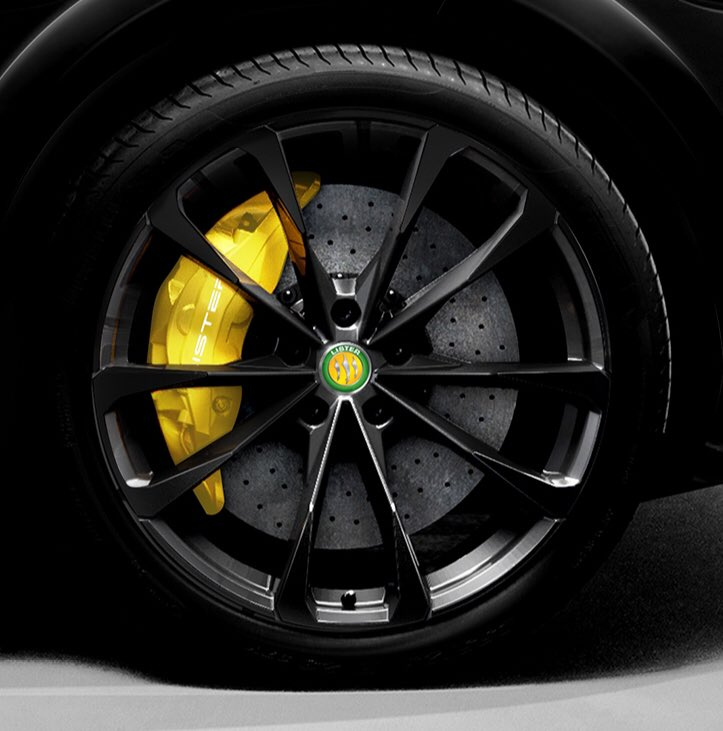 If you have been following Zero2Turbo over the past couple of months, you would have seen that the long forgotten exotic automaker Lister has returned to the scene with their F-Type based Thunder but now their sights are set on the F-Pace.
Lister released another teaser image further 'cementing' that what they are developing will be the fastest SUV in the world.
"When you are creating the world's fastest SUV," the company explains, "it needs to stop as fast as it accelerates." In this new teaser, Lister hints about the massive brakes of the SUV with what appears to be a carbon ceramic brake disc, hiding behind a giant 20- or 21-inch alloy wheel.
The specs on this super SUV are not known but a report from a couple of months ago revealed the 5.0-litre supercharged V8 under the hood of the standard F-Pace SVR will be massaged to deliver somewhere in the region of 670 horsepower (500 kW).
Lister are aiming to reach a maximum speed of more than 190 mph (306 km/h) in order to beat the Lamborghini Urus in the race for the world's fastest SUV crown.
The F-Pace SVR-based model will be assembled in a highly limited series of only 250 examples, but a starting price hasn't been announced yet.