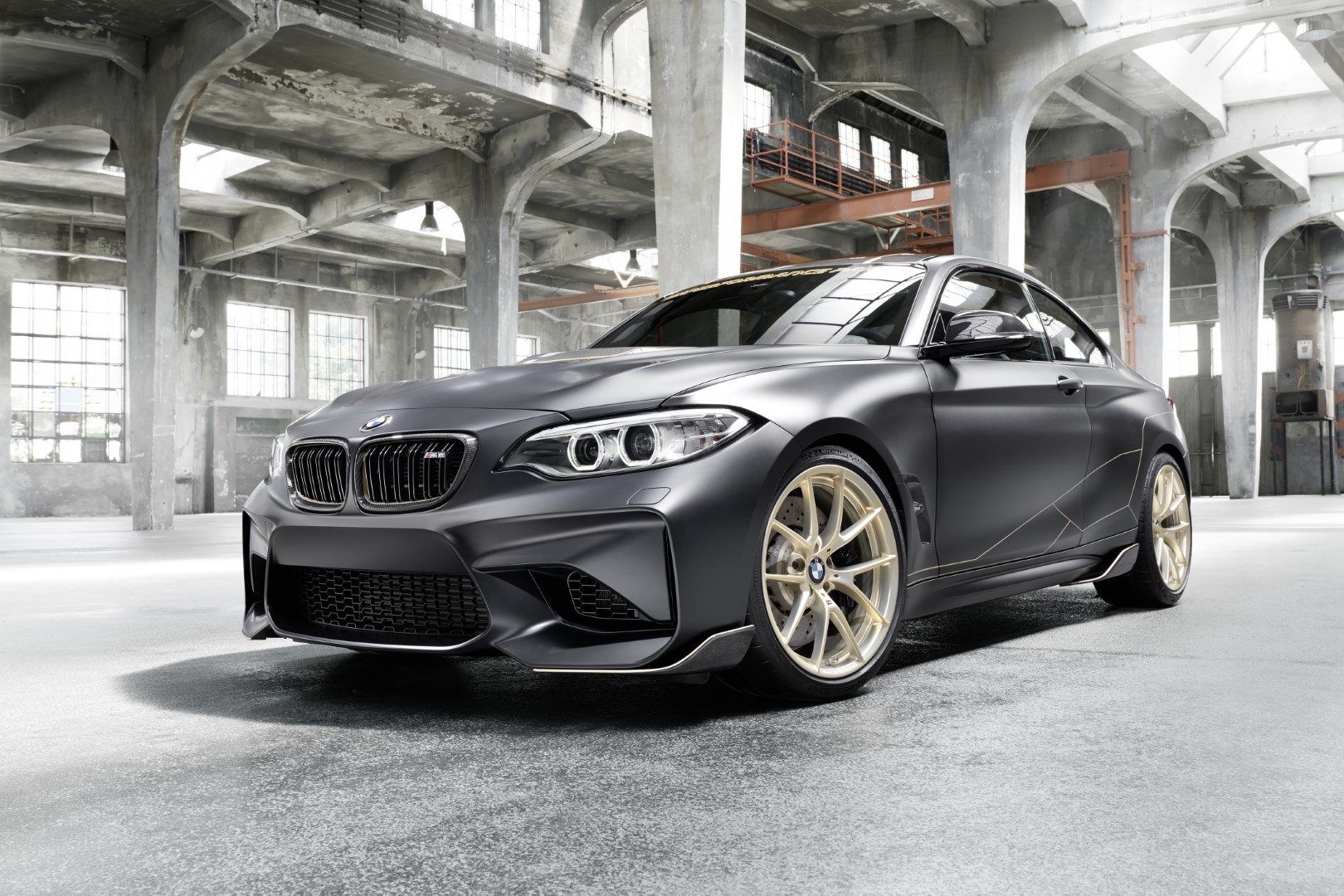 The little M Bimmer known as the M2 already has a large offering from the M Performance Parts line but BMW has showcased even more goodies with the M2 M Performance Parts Concept.
The parts focus on reducing the weight of the little sports car as wel as sharpening its aerodynamics. The interior is not left untouched and the new bits and pieces give it a race car look and feel.
It is said to be 60 kg lighter than the regular M2 and this is thanks to the carbon fibre replacement parts.
These parts include a new grille, hood, roof, trunk lid and aero elements. Speaking of aero elements, particularly eye-catching are the new front fender vents and side winglets.
Further weight is saved via lightweight materials in the cabin and a lithium-ion battery instead of the standard unit used in the M2.
Other M Performance Parts fitted to the concept include coilover suspension with adjustable compression and rebound stage (available as retrofit package), 19-inch forged wheels, and upgraded brakes with massive calipers and cross-drilled rotors.
The good news for M2 owners and potential buyers is that many of the parts featured on the concept will be made available shortly for both the M2 and new M2 Competition.