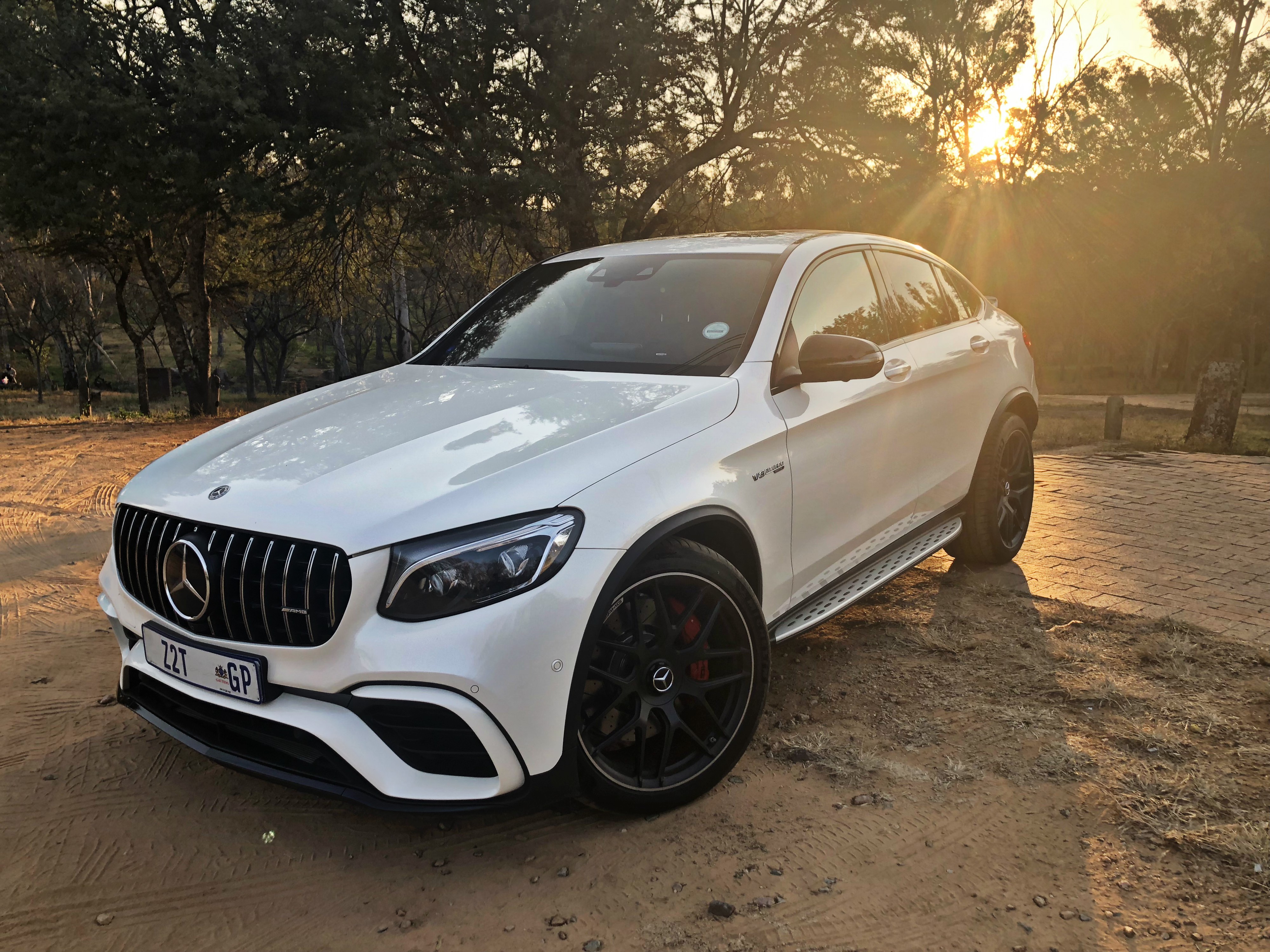 It has been quite some time since I drove a properly potent SUV so when the Mercedes-AMG GLC 63 S Coupé arrived for me I knew I would be impressed considering it's facts and figures but I was not expecting it to be so well-rounded at the same time.
The GLC 63 S 4MATIC+ comes in SUV and Coupe variants but if you looking for something to match the looks with the grunt, you have to opt for Coupe as the sleeker roofline lends itself very well to the AMG styling. Let's get something straight off the bat, the GLC is Mercedes's mid-size SUV between the GLA and big daddy GLC but it is by no means a small machine. It is rather imposing and makes quite the statement with it's newly-introduced Panamerica grille but there is no denying that this version (the Coupe) is a handsome machine.
Mercedes's large-slatted Panamerica grille actually looks at home on the GLC's significantly sized body, and the rest of the car looks muscular without being bulky. It is adorned with matte black skirts, wheel-arch extensions, a deep rear splitter and there is a particularly conspicuous duck-tail spoiler almost perfecting the Coupe's profile.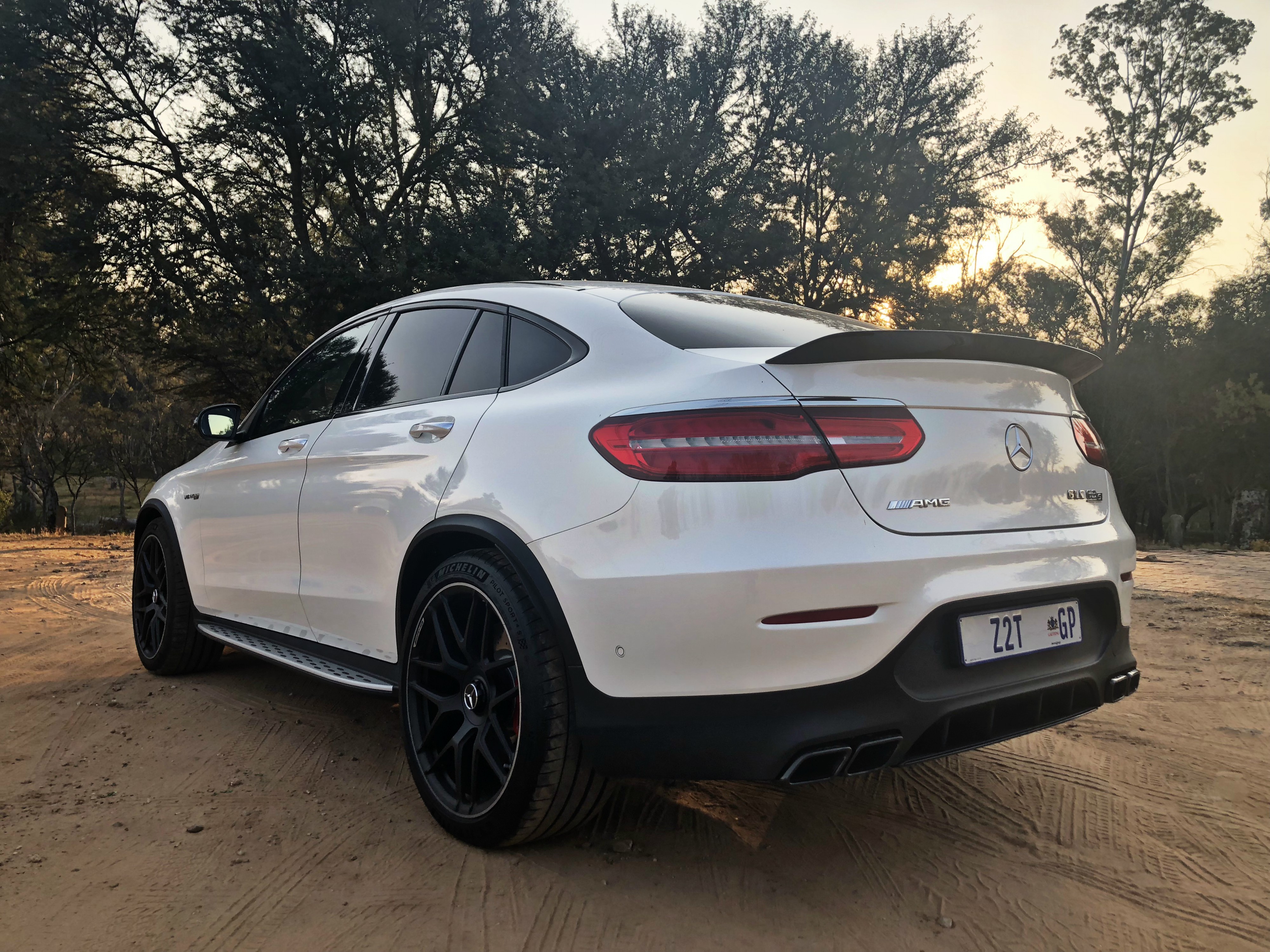 Under the hood sits a twin-turbo V8 punching out 510 hp (375 kW) of power and 700 Nm of torque. This is the same unit used in many AMG models these days and this is connected to the 9-speed Speedshift automatic transmission which is currently the only option available from the AMG stable. This output ensures the 2 ton CSUV (Coupe SUV – yes we made that up) can sprint to 100 km/h from standstill in just 3.8 seconds. This is good enough to make it in to the top 5 fastest SUV's you can buy in South Africa but as you can imagine, shifting a large chunk of mass at this pace uses a lot of petrol and boy is she thirsty when driven spiritedly.
The launch control is easy to engage and thanks to the 4MATIC+ system, you pretty much get a facelift every time you execute one. The system cleverly shifts torque between front and rear axles automatically and the limited-slip differential lock really makes for rather good control during fast cornering. This is electronic in the S variants otherwise it is mechanical.
We know the launch control is immense but what is it like to drive 'normally'? Obviously it is hilariously fast but what surprised us the most is just how much power there is available at all times. Whatever speed you're doing, a sniff of extra throttle adds a double figures, and comes with a rise of the bonnet and roar of 4.0-litre V8. The driving modes (Comfort, Sport, Sport+, Individual and Race on the S models) do make a difference, but when you have 700 Nm of torque at your command that's still pretty formidable whatever mode you're in, even Comfort with its toned-down responses.
Could you live with it? You most certainly can thanks to a comfortable ride, well made and cleverly laid out interior (albeit a little dated), and well suited to adult passengers and luggage but be prepared to pay your local filling station a very regular visit.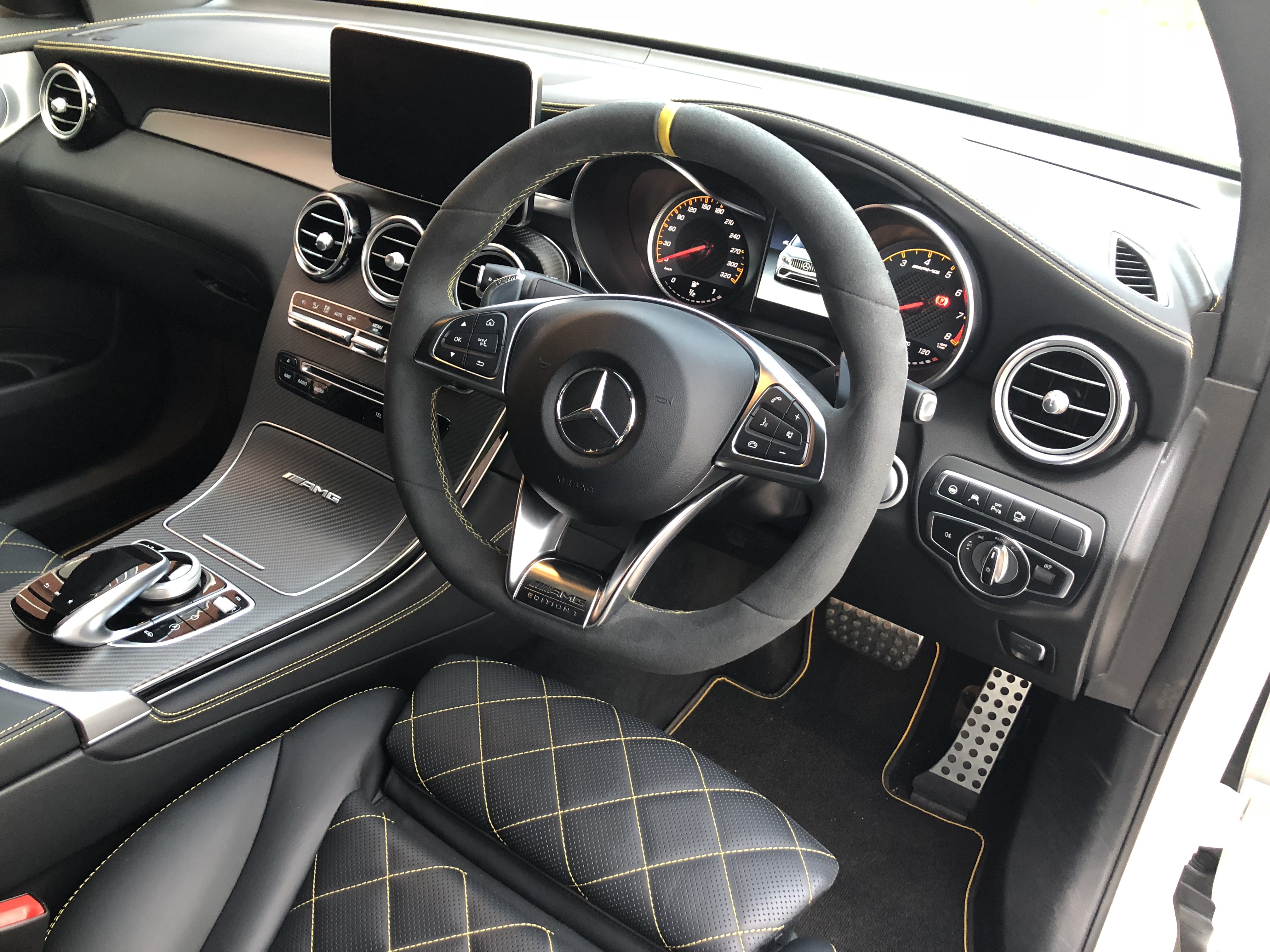 Pricing is not for the faint-hearted with the Edition 1 base price setting you back R1 876 870 and the non-Edition 1 a slightly better R1 689 067 but as with all high-end cars these days the options lists are massive and the price can grow very quickly.
So is this car sensible or good value? Well probably not but the AMG engineers did not make that one of their goals. They did succeed in creating a fairly well-rounded SUV with a fire-breathing heart and outstanding performance figures so enjoy it while you can because this will not happen forever (if ever again).
PRO's
Styling
Radical performante
Driving position
CON's
Not loud enough for all out AMG
Fuel consumption (not an issue if you can afford one)