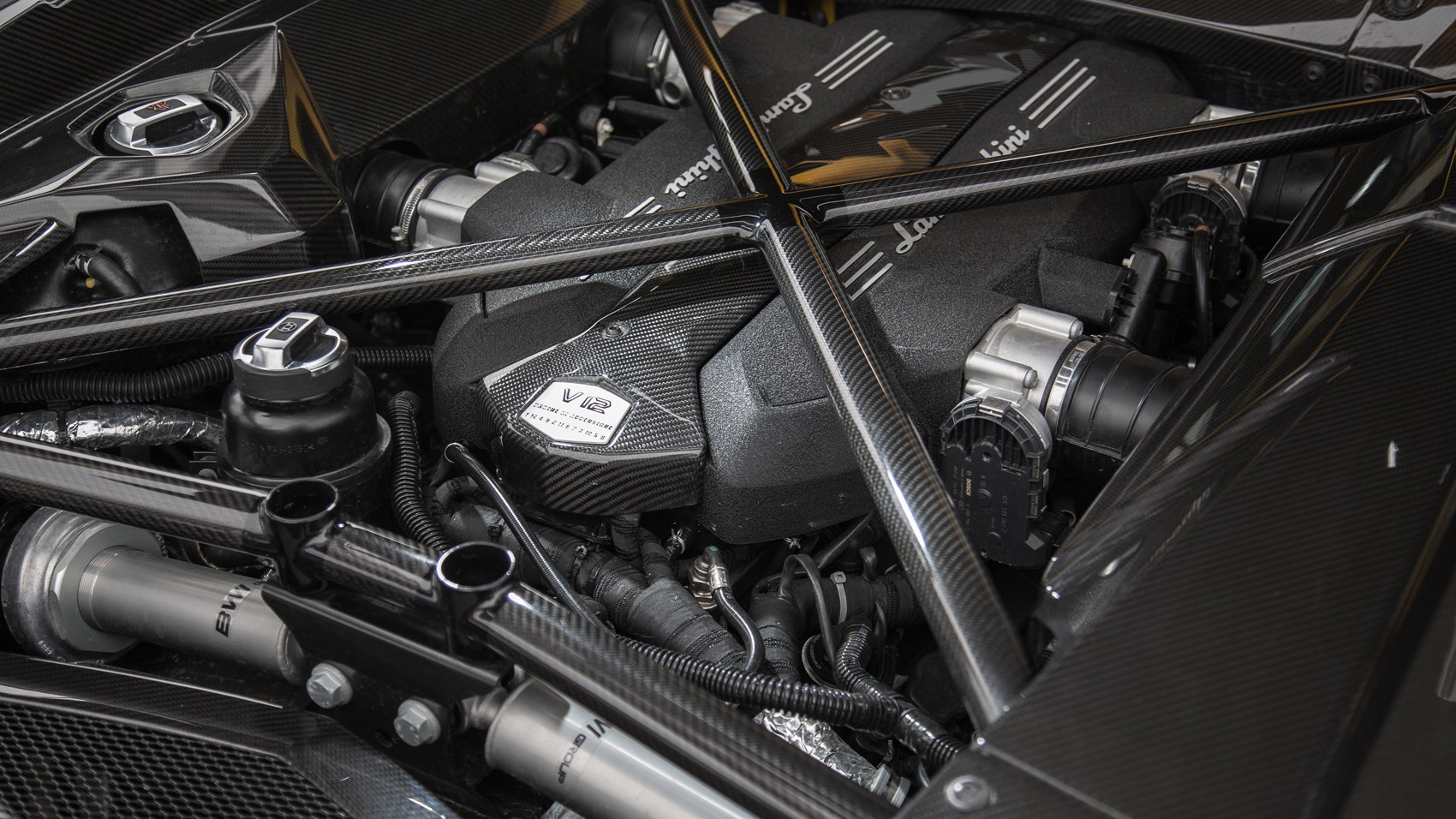 While electrification has been the common solution to turn to for manufacturers to save the supercar, things aren't so simple for Lamborghini as its cars are well known and admired reasons beyond their ability to go fast. Nonetheless, the Italian manufacturer plans to use hybridisation to its advantage.
The meat of a Lamborghini (apart from insane styling) is its thunderous, high-revving, free-breathing, fire-spitting engine. Fortunately, the Italian supercar maker has found a solution, albeit short term, to keep its huge and loud normally aspirated powerplants just how we like them.
Up until the Urus came with a turbocharged V8 engine, Lamborghini has been notorious for making low-slung mid-engined supercars packing naturally aspirated V10 and V12 engines. The Italian car manufacturer is finding it hard to let this go as these engines form a bulk of the reason why the brand has won the hearts of its thousands of fans young and old. Lamborghini is in talks of building a loud electric powertrain for the inevitable future of electrified motoring, one that sort of forms part of the brand's nature. But for now, the brand is keeping its normally aspirated V10 and V12 by introducing hybrid technology for their respective models.
CEO of Lamborghini, Stefano Domenicali, said at the Goodwood Festival of Speed that the next Aventador will retain the V12 but it will also be a hybrid. The former team principal of Scuderia Ferrari confirmed that the company has made a decision on the matter and talks about natural aspiration which will keep the brand "different from the others."
Domenicali also stated that the current Huracan's replacement will be feature a hybrid V10 powertrain, emphasising that the naturally V10 engine would be "first priority" as it is reminiscent of the Gallardo LP 560-4 from 2008, but there is still time to reach a verdict.
A fully electric yet loud Lamborghini may not form part of the company's strategy for some time, but because of the additional lump of weight that normally comes with battery packs, Lamborghini is already looking into alternatives to lithium-ion for when a full EV does finally reach development stage possibly in the next decade. Until then, we can still enjoy having naturally aspirated Lamborghini V10 and V12 on our roads.