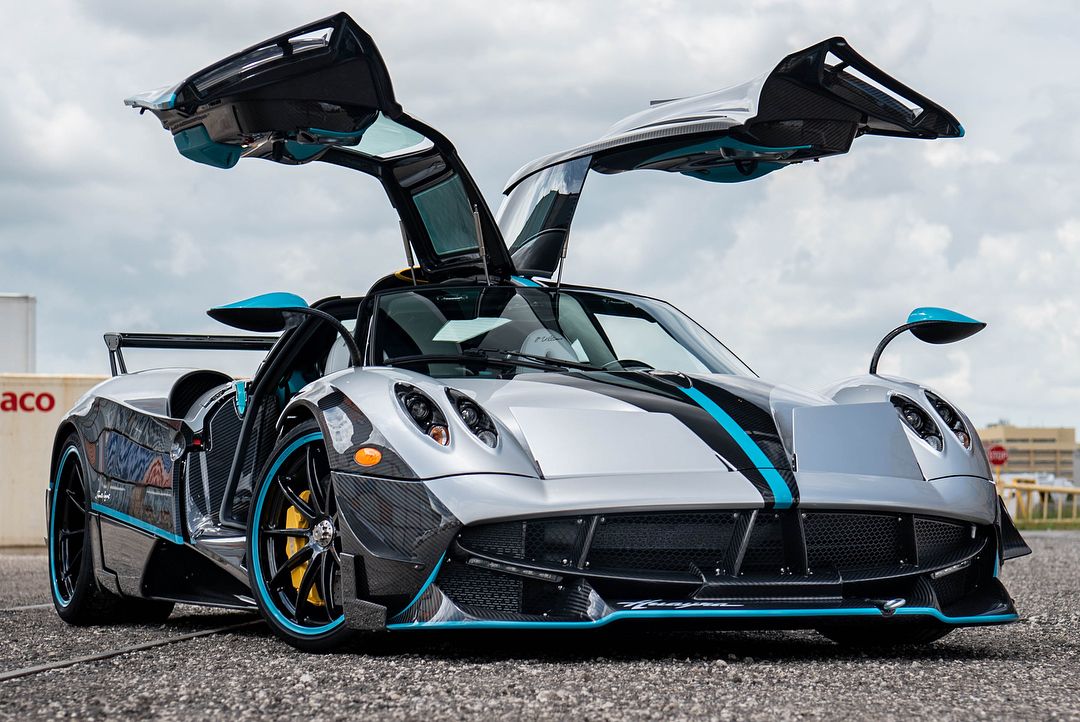 We have spoken about this particular Huayra before but now the owner has taken delivery of his L'Ultimo and as you can see, it is sensational.
The owner of Prestige Imports (Brett Davids) is one lucky man because not only is his dealsership one of the official Pagani dealers in America, he now owns two exquisitely crafted Huayras. This is his most special example because it is a one-off and the last* Huayra to be built.
It took eight months to build this masterpiece and if you look at all the unique components and mind-blowing interior, you will know why. The theme is based on Lewis Hamilton's championship winning Mercedes-AMG Petronas Formula 1 car. The car is finished in a triple-tone of silver, black carbon and blue. The black alloy wheels have matching blue pinstripes, while the brake calipers are painted yellow. The interior of the car features white leather seats. The dashboard is wrapped in a combination of white and blue leather.
It also sports a unique exterior featuring a revised front splitter with end plates and tweaked rear diffuser. In addition to the active wing flaps, the L'Ultimo has fixed rear spoiler that's unique to this car. It also has a roof scoop with a yellow rim around it.
We expect it to be packing the updated 6.0-litre, twin-turbo V12 engine from the Huayra BC which means the AMG-built engine produces 789 hp (588 kW) and 1,100 Nm of torque.
*If the Zonda is anything to go by, this is most definitely not the last Huayra but it is the 100th unit produced which was the initial production run quota.