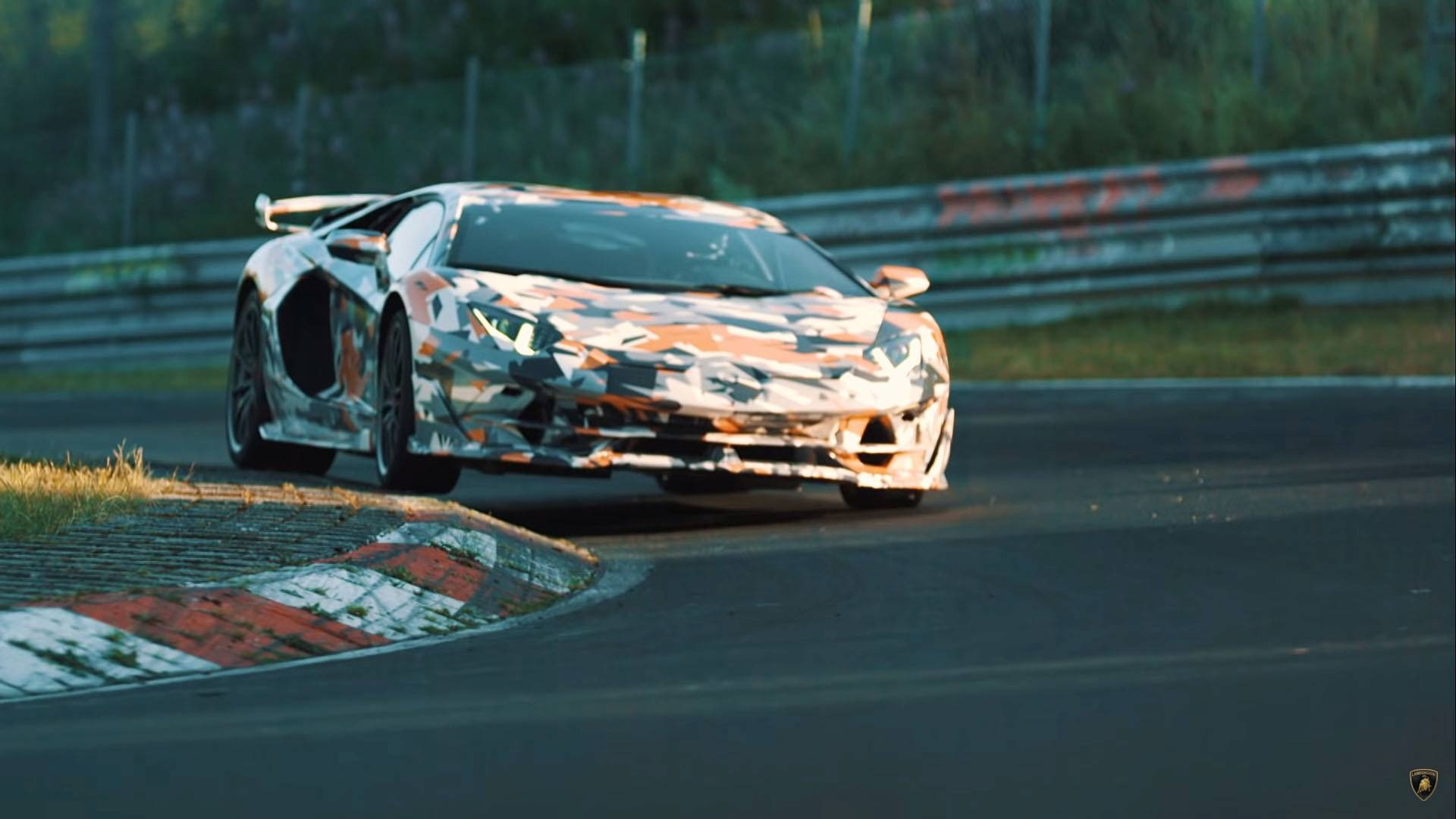 Lamborghini released the full in car footage of their record breaking lap yesterday and thanks to some quick editing from Motor1, you can now watch the lap side by side with Porsche's blistering (but slower) GT2 RS lap.
It took the V12 Lambo just 6 minutes, 44.97 seconds to cover 12.9 miles of the infamous circuit resulting in an improvement over the GT2 RS lap of 2.33 seconds. It also topped the all-electric Nio EP9's time of 6:45.9, but the McLaren P1 LM is still technically faster at 6:43.2. The times of both those cars, however, are controversial in that each will have an extremely limited production run.
Lamborghini has been making a big deal about handling and downforce in its recent teaser videos and watching this video comparison it seems to confirm that the Aventador SVJ holds on to the tarmac superbly well. So well in fact that the new aero bits could mean a slight decrease in top speed but who cares about this anyway.