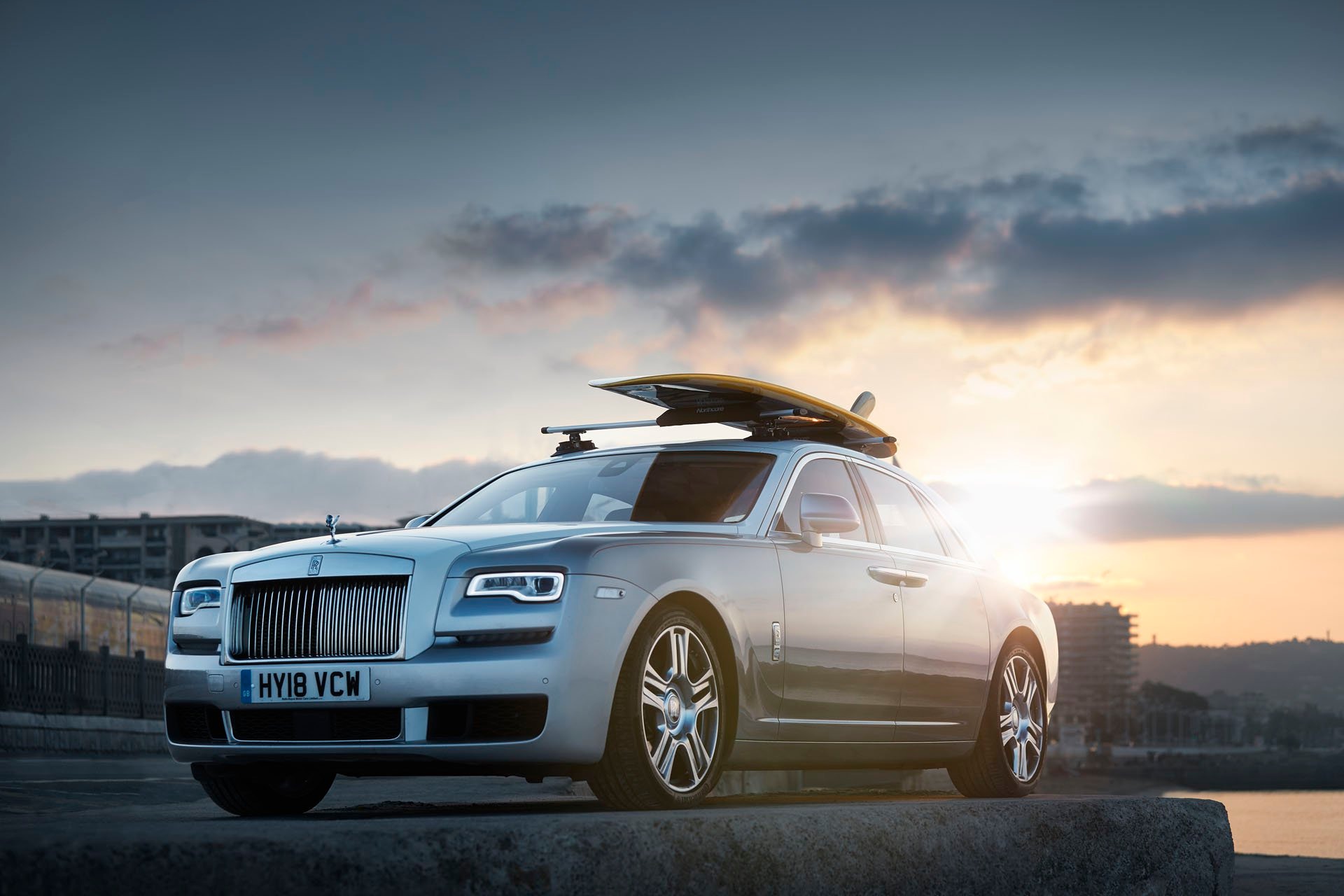 If you were to head out for a surf, you are very likely to be in a Jeep Wrangler or even an old VW bus but what about a Rolls-Royce?
Well this has never actually happened until now and considering it is not something you will see every day (if ever), the manufacturer is displaying a custom surfboard atop a Ghost on the Côte d'Azur thus summer.
Rolls-Royce would not allow (in their control) just any surfboard so as you can imagine this custom creation by Woodpop works to the same exacting standards as the luxury automaker applies to the interiors of its high-end vehicles. The nine-foot, two-inch board is made of Paulownia timber with American Walnut, Ripple Sycamore, Figured Anigre, and Birch marquetry with 24-carat gold leaf trim.
It was actually commissioned by a Rolls owner and has been put on display alongside a new Cullinan, a Phantom, and a Dawn Adamas edition at the Intercontinental Carlton Hotel overlooking the Boulevard de la Croisette in the French Riviera city.