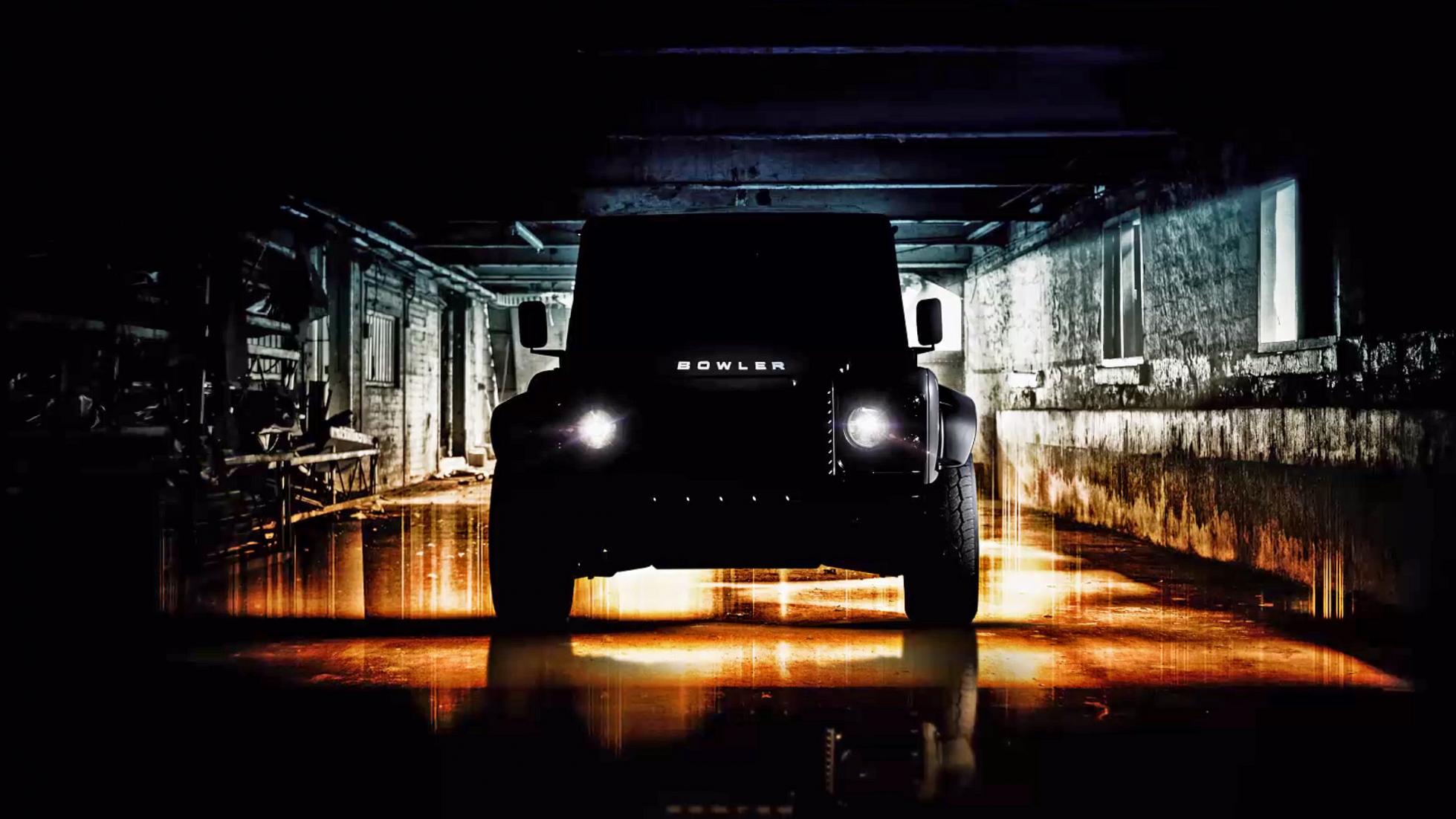 British car specialist, Bowler, fame for building off-road racers based on Land Rover products has released a teaser video of a road-going Defender-based SUV ahead of its official launch in October this year.
Although the video does not reveal much and very little information has been let out, the footage does pack quite an intimidating V8 rumble in form of a 'start-up-and-rev' soundtrack. Moreover, the company has promised more videos like this counting down to the Bowler's debut.
From the video, we can pick up that the new car features a similar front end to that of the Bowler Bulldog that arrived in 2016. The company also confirms that the car will be using the same underpinnings called the Cross Sector Platform – an in-house sourced, rugged, lightweight aluminium rolling chassis that allows for installation of modular component setups and a range of powertrains.
While the 2016 Bulldog is equipped with a regular 4×4 configuration and power is sourced from Land Rover derived turbocharged diesel and supercharged petrol V6 engines, the company has hinted at a possible 6×6 prototype built on the same CSP chassis.
Although very modest information about this new car has been released, the Bowler products such as the Bulldog, Wildcat and Nemesis to name a few, that we have seen in the past, give us confident that the specialist car-builder is cooking up quite a desirable dish for fans of such creations.