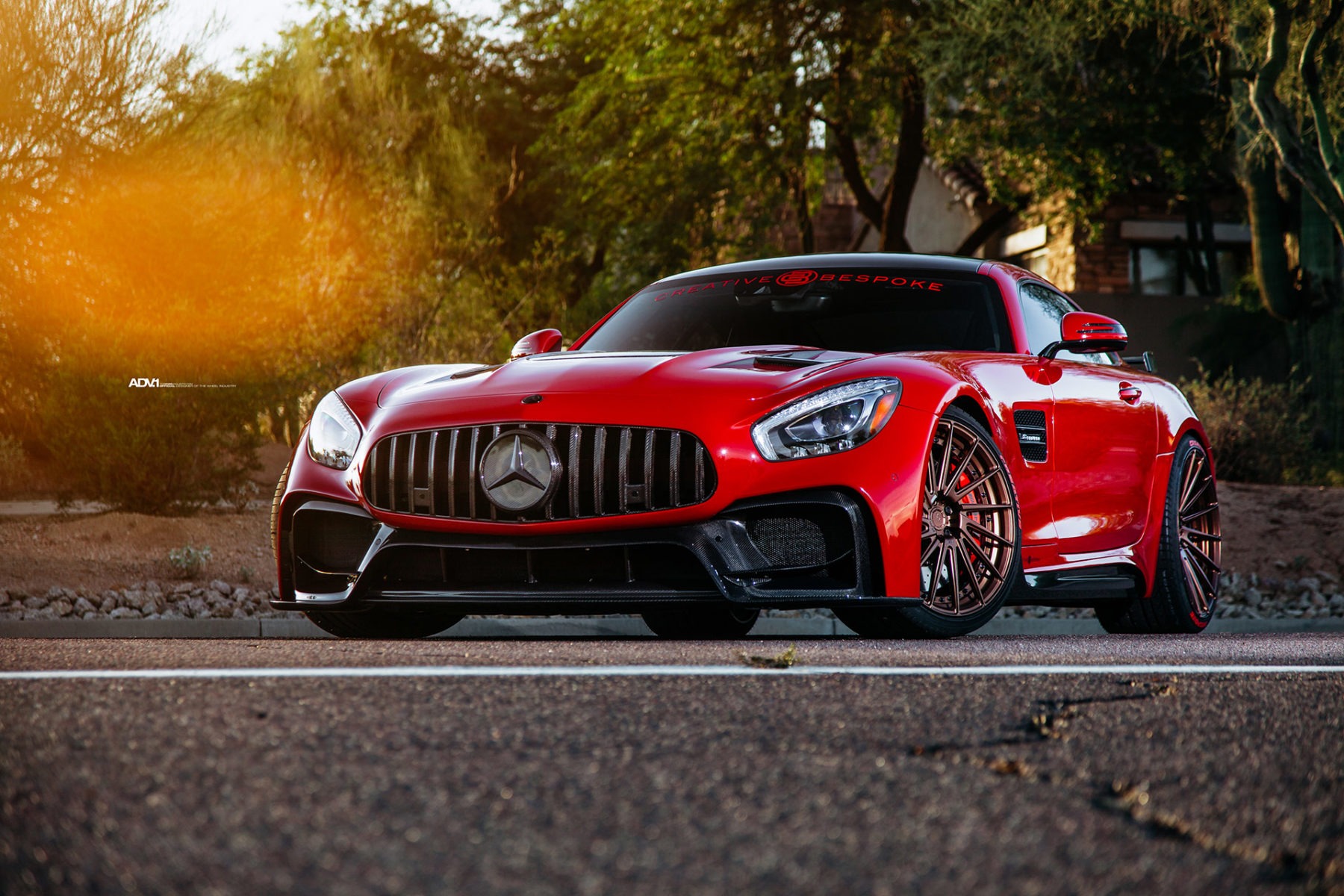 American tuning company Creative Bespoke has beefed up an AMG GT S, making it even more powerful than the range-topping GT R. Subsequently, this tuned AMG GT S now offers even more menacing looks with the performance to back it up.
Thanks to an upgrade to the ECU and a custom exhaust, the 4.0-litre biturbo V8 now churns out a GT R-threatening 613 hp (457 kW) and 807 Nm of torque. This jump is 99 hp (74 kW) and 136 Nm meatier over that of a stock GT S. While there are no performance figures to put the additional power into context, we can expect the 'Darwin Pro GTR' to shed a few tenths of a second from the stock model's 0-100km/h time of 3.8 seconds.
Creative Bespoke also saw it fit to upgrade the stance of the GT S, fitting a new body kit dubbed the Darwin Pro GTR. This comes with a new front and rear bumper, a new grille, side skirts and a massive rear wing. All upgrades are made of carbon fibre and are said to offer additional downforce.
A set of 20-inch ADV.1 wheels completes the race-ready look; these are supported by a set of new H&R sport springs that lower the ride height, leaving even less space in the wheel arches.
Still, what could be the most interesting cosmetic upgrade of this GT S is the bonnet. It comprises of a glass cover, which means you can see the exquisite V8 without having to pop the whole bonnet, this could be more to the benefit of bystanders. Highlighting the entire car is a Ceramic Pro paint correction which has made the original Designo Hyacinth Red even richer and more blingy.