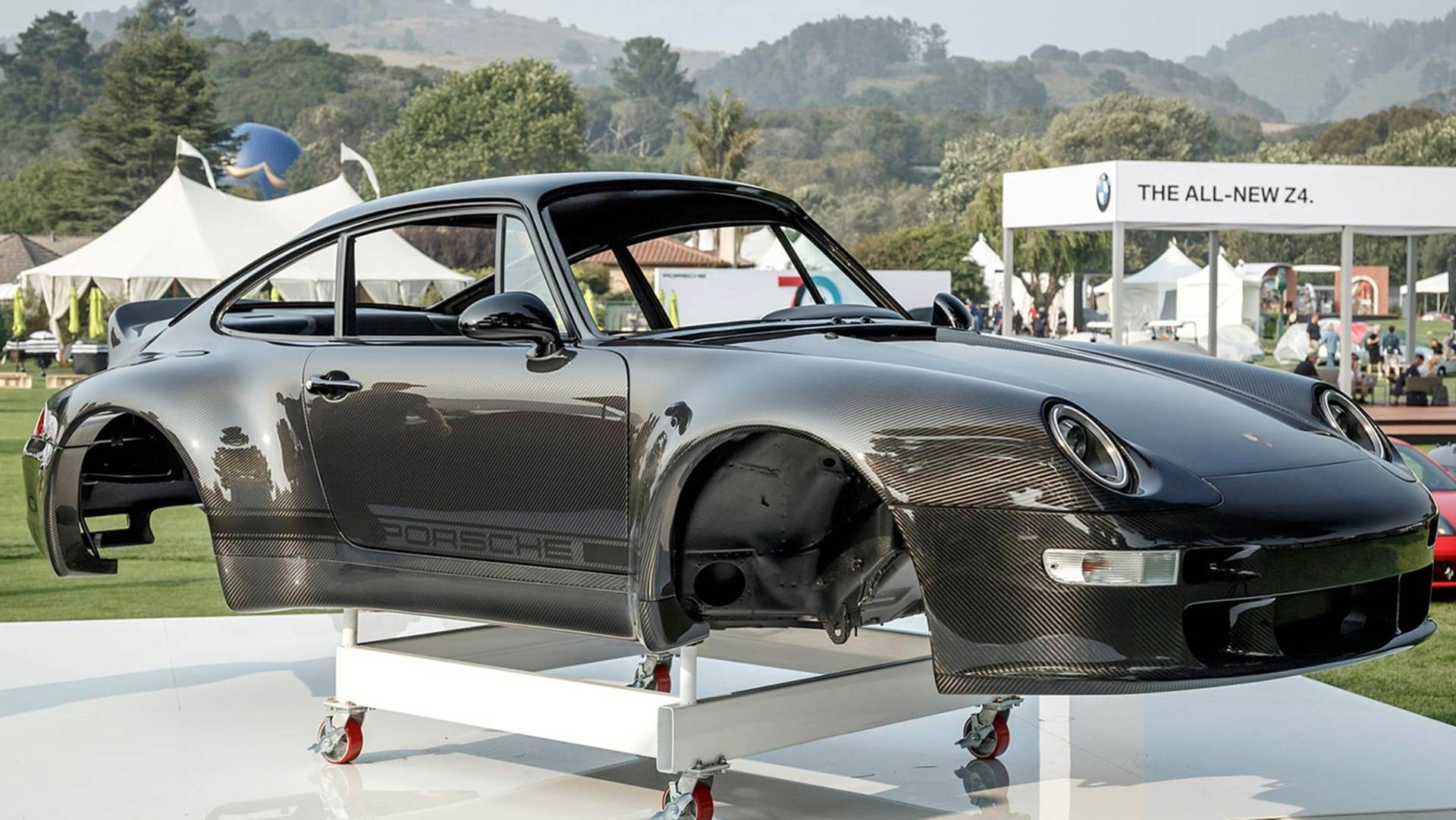 California-based firm Gunther Werks has unveiled its modern version of the classic Porsche 993 911 body at The Quail, A Motorsports Gathering during the 2018 Monterey Car Week. The body is entirely made of carbon-fibre and alongside the exoskeleton, the company has showcased its first production example; a Chelsea Grey 993.
Gunther Werks' in-house sourced carbon-fibre body aims to improve the 993 by shedding weight while also enabling the engineers to widen the car by extending the fenders by 76.2 millimetres. The platform however, is left untouched as the company holds the 911's structural design in high regard. It is said that prior to applying the carbon-fibre body, each of these 993s are stripped right to the frame.
To occupy the wider wheel arches, Gunther Werks fits the 911 with wider 18-inch Pirelli P Zero Corsa tyres with sections 295 at the front and 335 at the rear. Brembo CCM-R 15-inch carbon ceramic brakes are found hidden inside the wheels. The 993 also benefits from a JRZ active suspension that's said to calculate the road surface 1,000 times per second to offer optimal dampening velocity.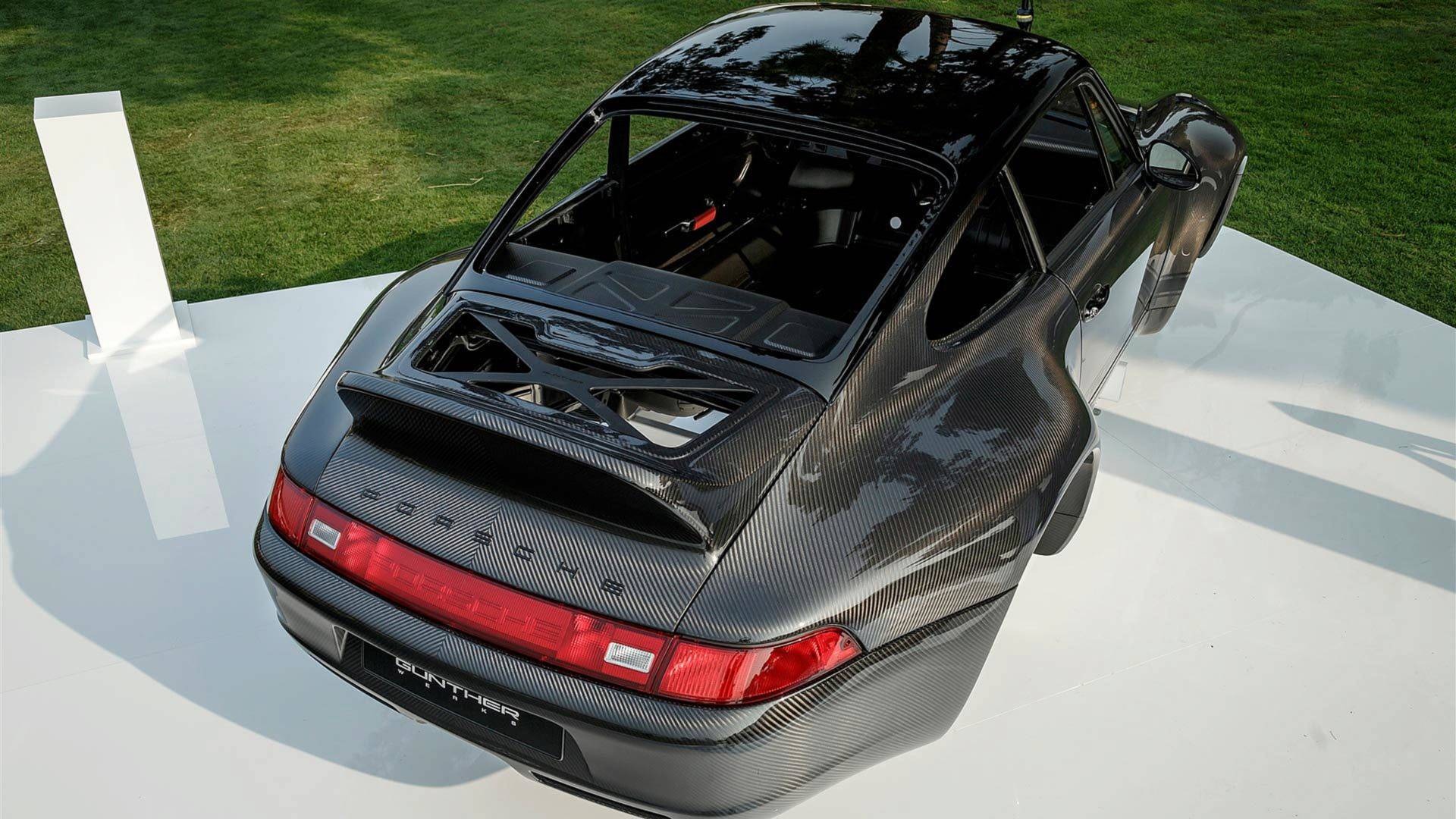 The original engine is also done away with in favour of Rothsport Racing's 4.0-litre flat 6 naturally aspirated engine. This air-cooled motor delivers 400 hp (298 kW) and 447 Nm of torque.
As you would expect, there won't be many of these carbon-fibre 993s as the company will only build 25 examples. The good news is that owners of the original 993 911 are welcome to take their cars in for conversion. Gunther Werks will also be happy to source a donor car to convert for those that do not have the classic 911 in their collection.
Gunther Werks offers buyers with a wide range of options to create a bespoke 911 reminiscent of the 993-generation. For example, the first production unit showcased at The Quail features the company's Sport Touring package, this option comes with a ducktail spoiler and an exclusive intake plenum.