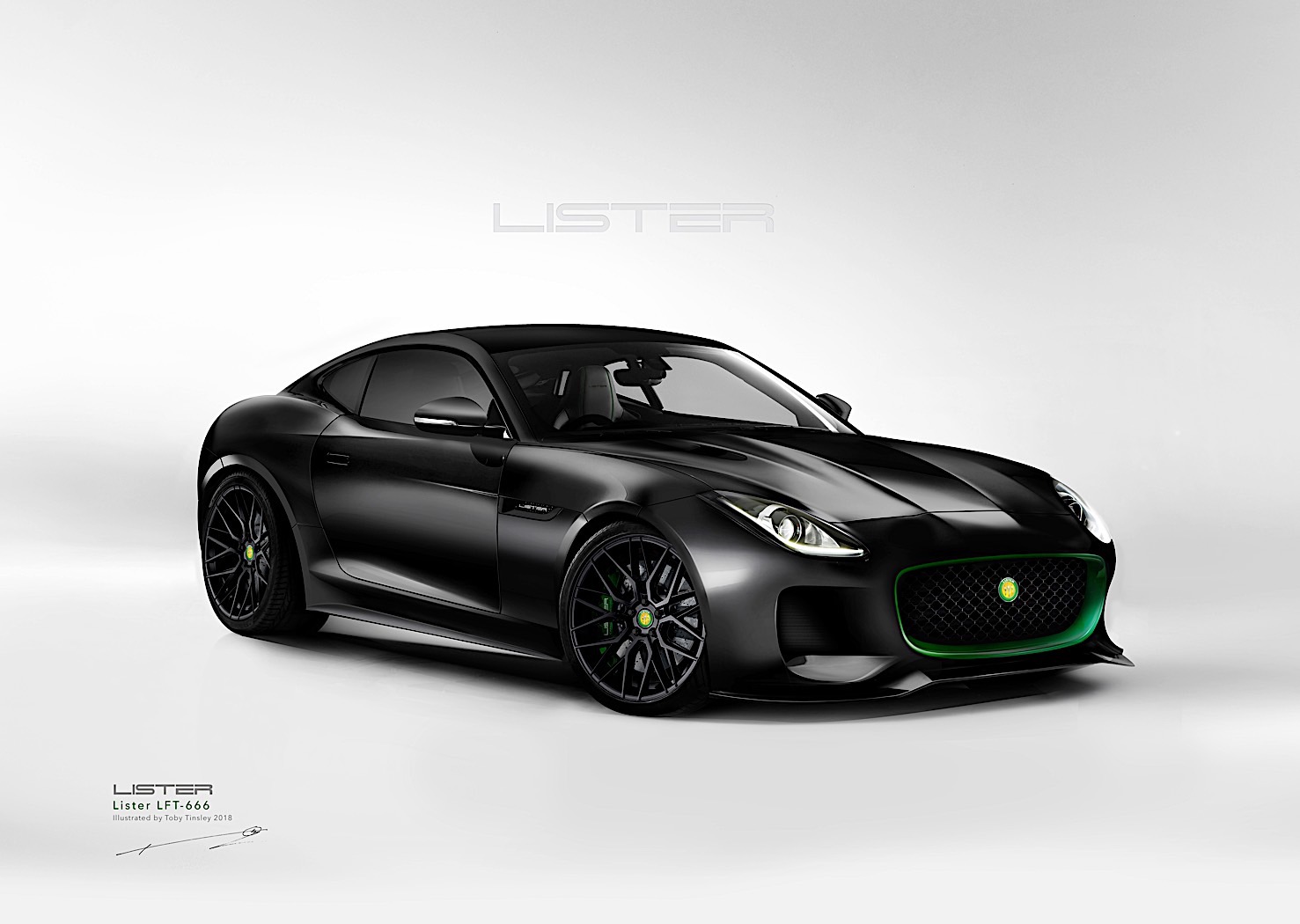 The Lister Thunder is a 666 bhp (497 kW) Jaguar F-Type and when it was announced 22 out of the 99 production units sold in the very first day.
The first customer is expected to take delivery of their potent British beast on the 1st of October but they will not receive a car called Thunder. It has been renamed the LT-666 making reference to the 666 brake horsepower it pushes out but if I was one of the customers I would not be very happy as 'Thunder' is MUCH cooler.
This is the new name of the car, announced by the company on Wednesday. Lister justifies its decision on the fact that Thunder was only the name of the prototype, and for the sake of "future model lineage" all 99 cars will be called LFT-666.
LFT stands for Lister F-Type and as mentioned the 666 makes reference to the power output but this model doesn't only get a new name as it has received some other modifications too.
The biggest of them all is the use of exclusive carbon fibre body panels to replace the existing glass-reinforced plastic parts which managed to bring the weight of the car down (unspecified) and make it more aerodynamic.
When it was announced it carried a price tag of  but that did not include all the tweaks and additions which can now be included. Click here for the entire list of options and their prices (and they are quite something).