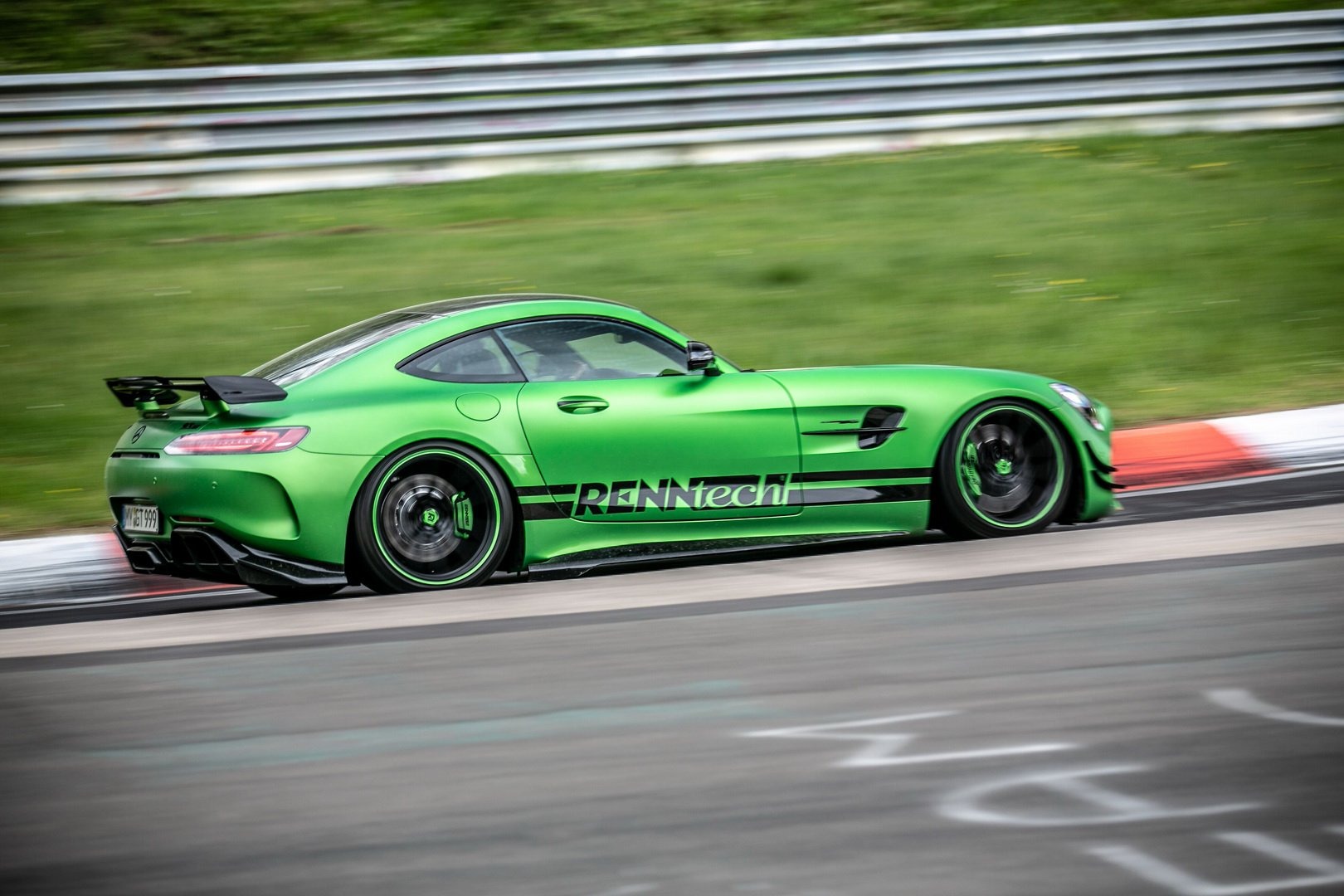 German tuning company RENNtech has done some work on the Mercedes-AMG GT R and the setup was so good that the tuner now claims a lap record for Mercedes road cars on the Nurburgring.
With GT3 racing driver Andreas Simonsen behind the wheel, the RENNtech-tuned AMG GT R lapped the 20.8 km long race track in just 7 minutes and 4 seconds. This might not match the Porsche 911 GT2 RS' or even the Lamborghini Huracan Performante's lap times, but the AMG GT R's time was not recorded on a closed course meaning that the pilot had to do some overtaking on the flying lap.
What's even more interesting is the fact that RENNtech was not completely satisfied with the result, the tuner believes that there are still a few seconds to be shed from the lap time which is why the team is now looking to find further "intelligent technical solutions" to extract even more "hidden potential" from the front-mid-engine supercar.
To achieve the extra performance from a stock AMG GT R, RENNtech has upgraded the brakes, fitted new suspension as well as a set of semi-slick Michelin Cup2 ZP rubber to wrap the 19-inch front and 20-inch rear wheels in addition to the cosmetic upgrades.
While the tyres, brakes and suspension have evidently done a great job in improving the car's cornering capabilities, a significant chunk of the performance is courtesy of brute force; the 4.0-litre twin-turbo V8 now fires 813 hp (606 kW) and 850 Nm of twist to the rear axle via an improved seven-speed twin-clutch gearbox. The extra power is attained by larger turbochargers, tuned blow-off valves, an improved airflow and upgraded ECU.
Watch the lap below.