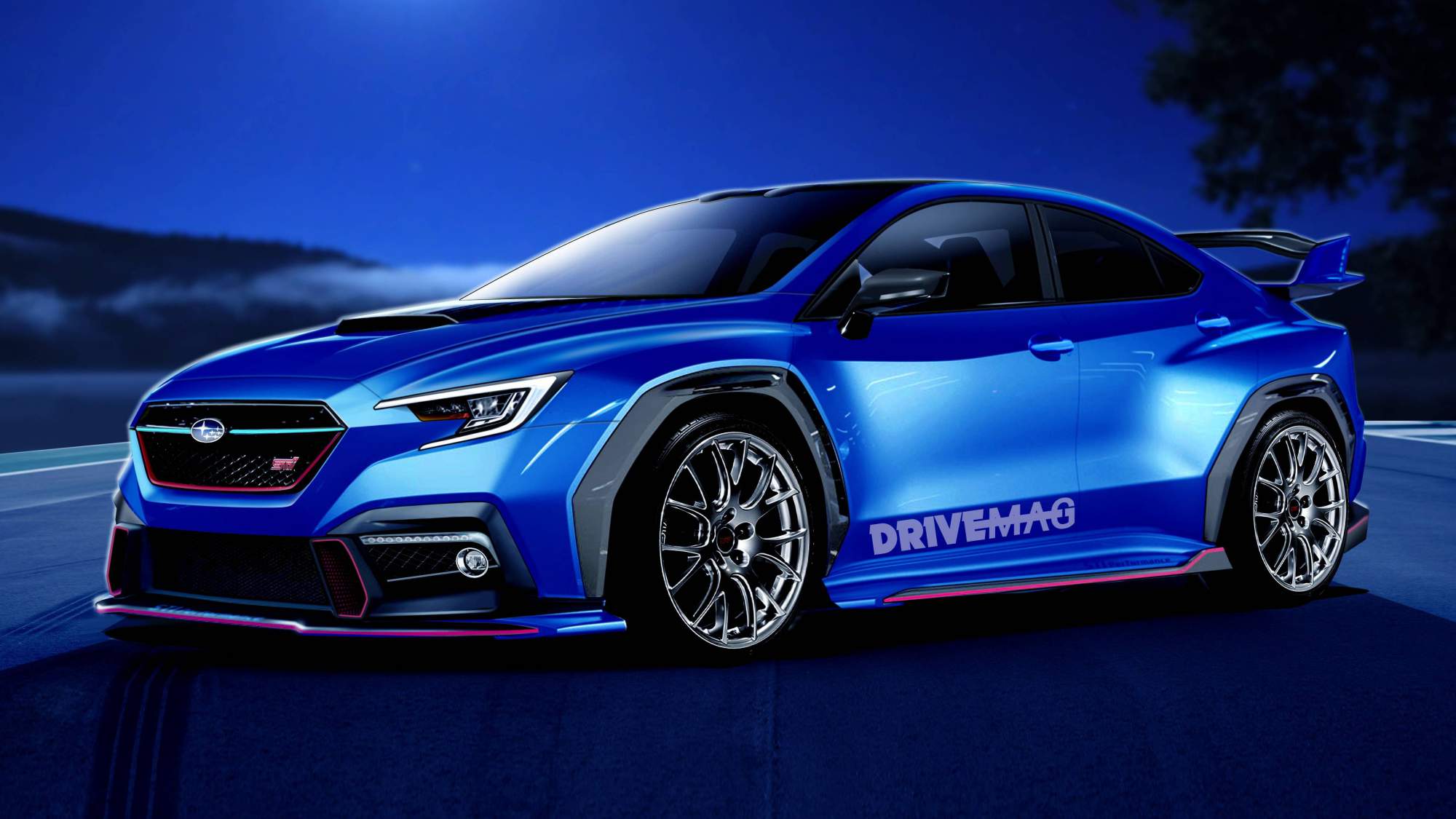 Early this year, with the Viziv Performance STI Concept, the Tokyo Auto Salon gave us a hint that an all new Subaru WRX STI is under development. But being a concept, it was then up to our imagination how the next generation WRX STI would actually look like when it arrives in 2020. Now though, there are renders of the new car which take the Viziv Performance STI Concept and bring it closer to reality.
While the concept has already shared a fair amount of detail, these renders bring some of the Viziv's fantasies to the real world to give us a proper glance at the all-new Subaru WRX STI. The headlights for instance, are more grown up, boasting much more of a possible production design. It also appears to be equipped with actual side mirrors rather than those thin 'things' on the concept. Then there's the body kit which despite being cartoonish, boasts a more bulky and menacing look.
These renderings seem to be leading us to the right direction concerning Subaru's design language on the next-gen WRX STI. However, we are still quite in the dark in terms of what to expect from a powertrain and performance point of view. Well, luckily Subaru has let out some unofficial hints and teasers to wonder about. To start with, we can expect the Subaru to shift to a new high-performance hybrid layout, where a new 2.0-litre engine will be working alongside electric motors. While this may sound alarming to purists, the fact that the manual transmission and the all-wheel drive layout will stick around should compensate.
With the 2019 Subaru WRX STI set to churn out a power output of 310 hp (231 kW) from its internal combustion-only powertrain, we can expect the replacement model to deliver a fair amount of more ponies, especially considering that there's electric assistance. We can only wait for further information about the next generation rally-bred car, but these renderings promise us quite a good-looking Subaru.