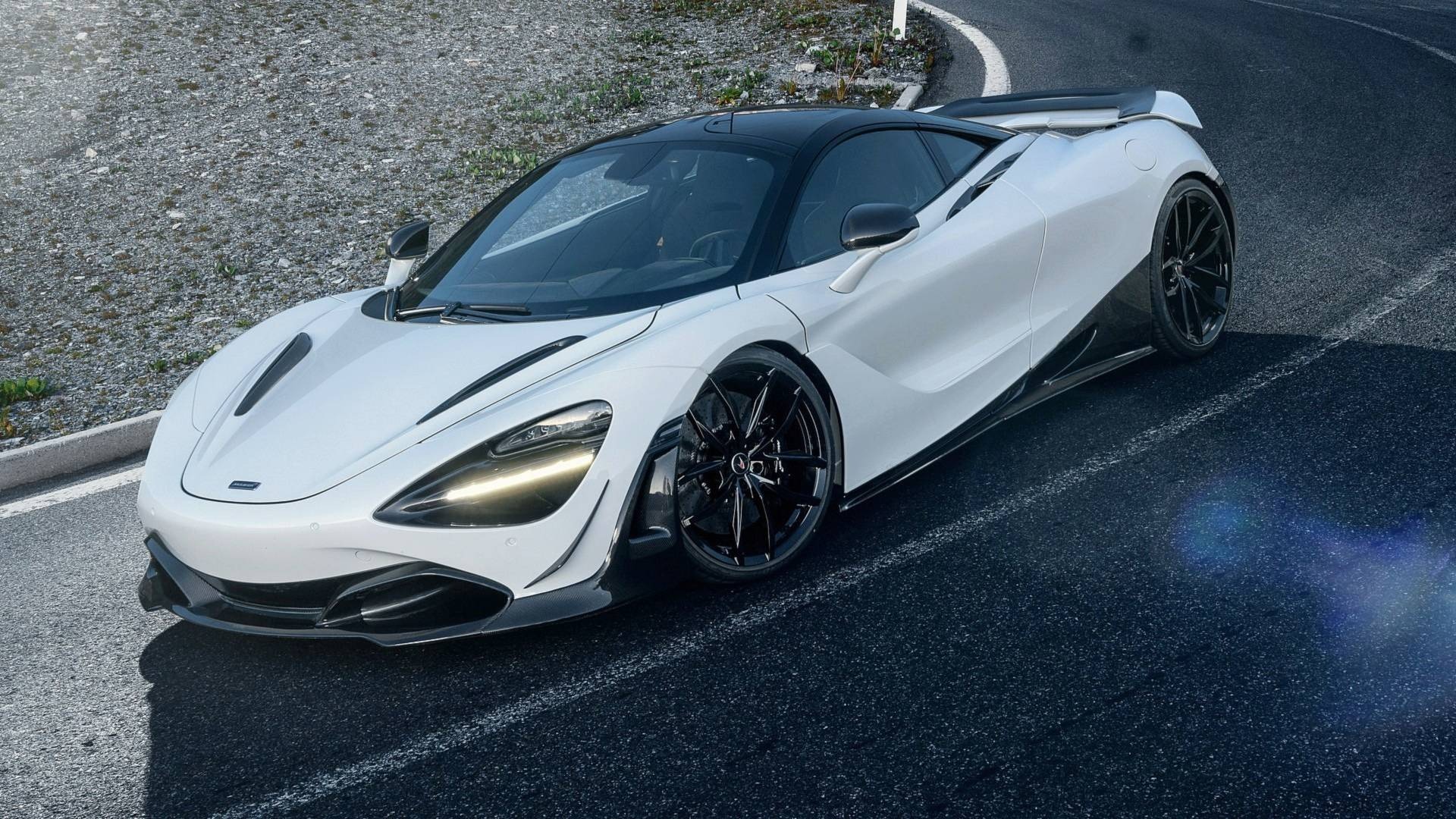 When modifying and tinkering with an exotic car one needs to tread carefully so as not to overdo the task and at the moment nobody knows how to pull this off better than the crew from Novitec.
Their latest project takes on the ridiculously fast McLaren 720S and as you can see the tuner gives it much more presence with some carbon fibre accents and a discreet aero package.
This package includes headlight inserts, a spoiler lip, side skirts, and a rear diffuser making the body look a tad bit more aggressive.
The 4.0-litre twin-turbo V8 comes with 710 hp (530 kW) and 770 Nm from the factory but Novitec will heat it up to a very strong 794 hp (592 kW) and 878 Nm of torque. Thanks to this PowerKit the British supercar will complete the 0 to 100 km/h (0 to 62 mph) sprint in 2.7 seconds or two tenths of a second quicker than the standard car. In addition, hitting 200 km/h (124 mph) from a standstill takes 7.5 seconds, down by 0.3s. Flat out, it'll do 346 km/h (215 mph), which is a little bit more than the standard 720S.
To complement the upgrade in output, you can slap on a custom exhaust system with stainless steel end tips and there is also an Inconel exhaust available with Novitec's flap control module for when you want to be in control of the noise.