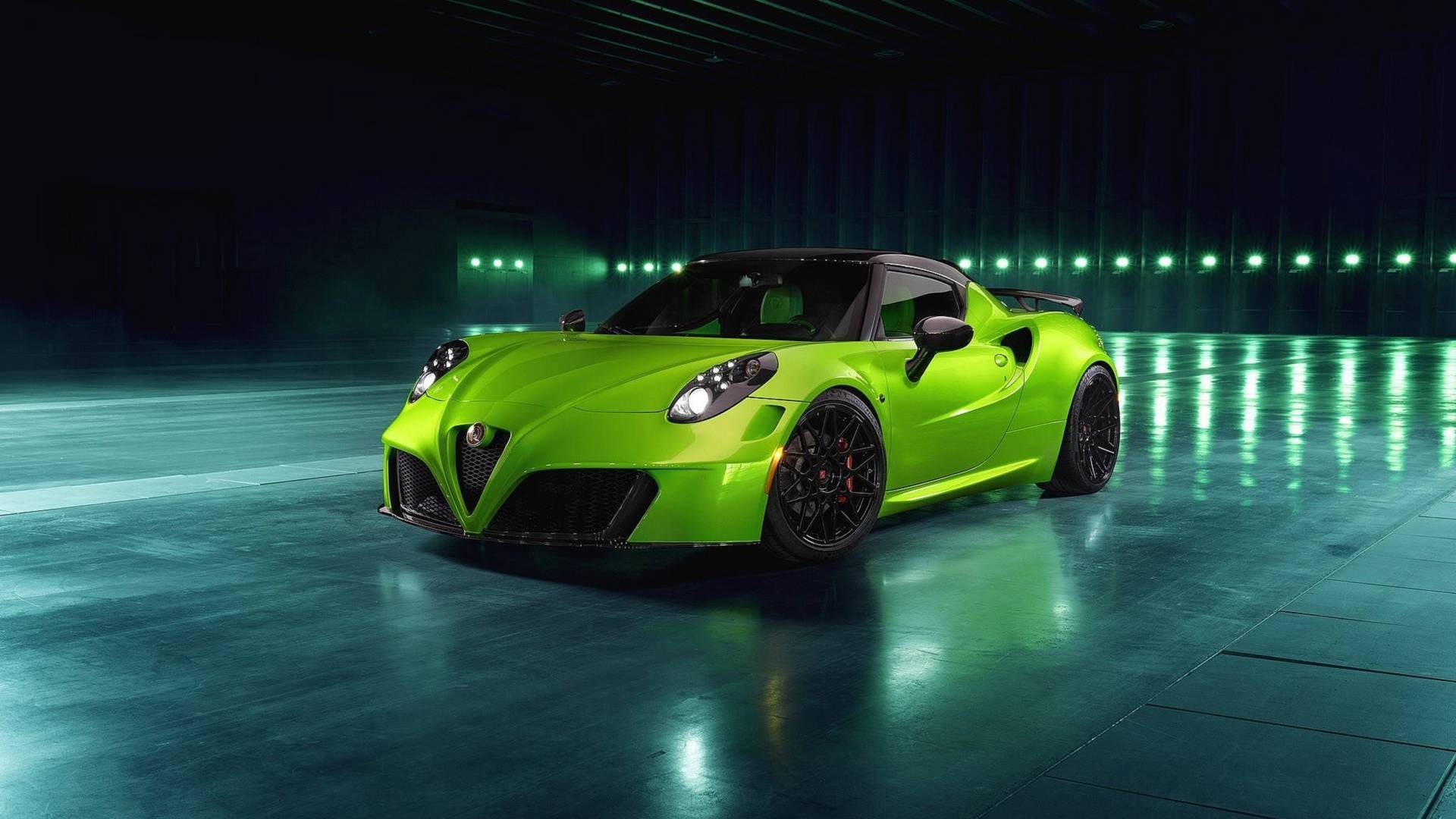 Pogea Racing has gone wild again with the Alfa Romeo 4C. This time the mission was quite straightforward – to stand out. And with the recipe being a blend of British and Italian magic, the tuner has nailed it.
Dubbed the "Centurion 007 – The Green Arrow", this 4C, apart from being an Alfa, boasts a Lamborghini leather interior as well as an Aston Martin exterior paint. This styling may be subjective, but you can at least appreciate the fact that they were bold as the tuner mentions that it will leave marks – good or bad – in your eyes and brains.
The saga may get even better or even worse when you get inside and find that the interior is filled with a similar green. The seats are wrapped in green Lamborghini-style leather, the steering wheel is green and so are the dashboard and door panels. But there are also carbon fibre and Alcantara to make things even more interesting.
While the looks may either be an utter celebration for some or a complete miss for others, modifications beneath the surface are what should impress all petrolheads. The turbocharged 1.7-litre four-cylinder engine now produces 332 hp (247 kW) and 465 Nm of torque, a jump by 95 hp (71 kW) and 115 Nm respectively. What's even more intriguing is that Pogea Racing has gone well beyond this boost in power with the previous project of the 4C named the Nemesis, which has an enlarged 1.9-litre unit firing 477 hp (356 kW) and 535 Nm of torque!
Back to "The Green Arrow", 332 hp (247 kW) powering a car as light as this seems quite hectic. Now imagine the performance while considering its looks, is this green monster a hit or a miss?