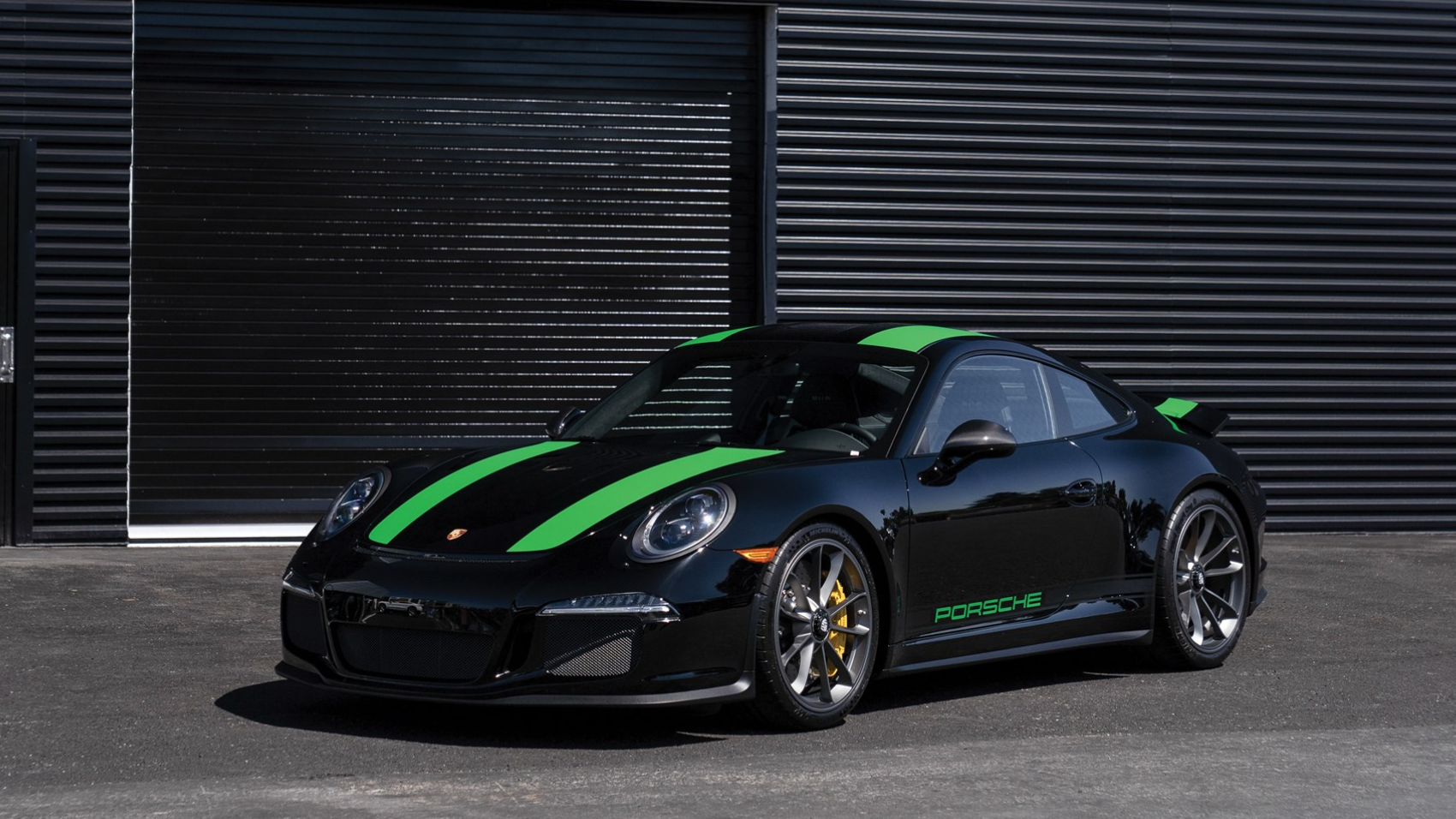 Do you remember how bonkers the Porsche 911 R prices went after it's reveal in 2016? Well it seems everyone has taken a step back and calmed down on this collectors piece.
In July 2016 there were reports going around of some 911 R's trading hands for seven times the list price but just a couple years on and this 911 R is estimated to sell for 'just' $375,000 (R5.3 million) on auction.
This specific 911 R is number 749 of the 991 produced by Porsche, and one of 296 cars sent to the U.S. It was delivered to a California dealer in 2016, where it spent all of its time sitting on the showroom floor considering it has just 30 miles (48 km) on the clock.
RM Sotheby's will be handling the auction in Monterey later this month and this green-striped black example estimates a selling price between $325,000 and $375,000.
For those who paid nearly $1 million for theirs a while back, you probably wont like what you are reading but who knows what could happen in the future because they are after all limited to 991 units worldwide.