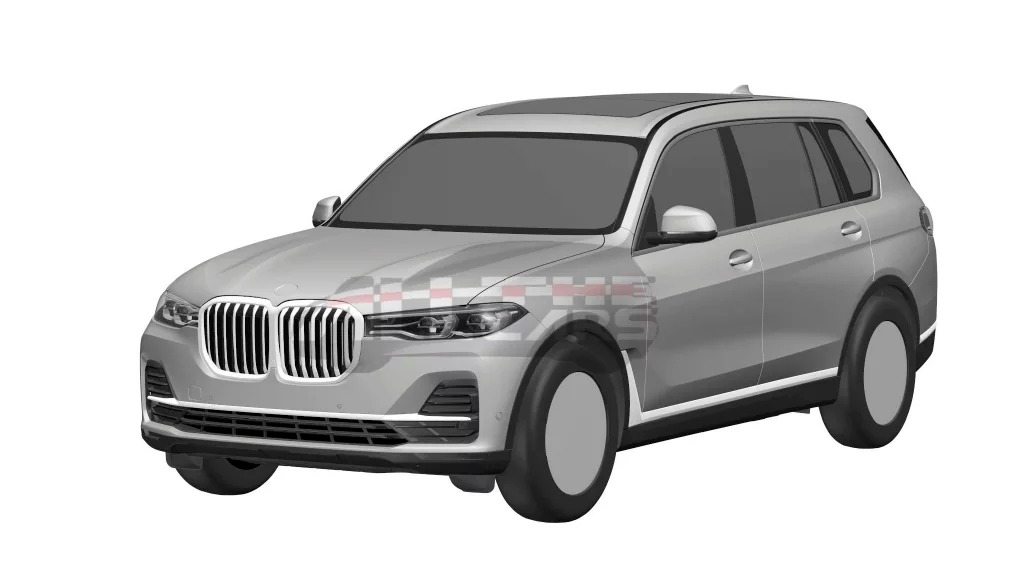 The BMW 8 Series Gran Coupe was the last Munich machine to get outed by the patent office but now the big X7 design is revealed to the world ahead of it's debut.
The images (although digital) gives us a very clear picture of what we can expect the super-sized SUV to look like. Despite the styling similarities between this and the new X5, there are a handful of differences between the two models.
The headlights are notably slimmer on the X7 and also adopts a more conservative front bumper complete with chrome bar extending into the air intakes.
The side profile differs too with the X7 sporting a chromed lower accent which mimics the one used on the 7-Series. It is also obviously longer and those rear doors are rather large to assist with entry and exit from the third row of seats.
At the rear there is a dual exhaust system and unique taillights which are connected by a thin strip of chrome trim. These features are hardly worth mentioning, but a closer look at the roof suggests the model will have a traditional panoramic glass roof as well as a smaller sunroof above the third row.
So there are a few differences between this and the smaller (much better looking) X5 but they will share a number of powerplants.
The realistic images below show the new BMW X5 just for comparison purposes.