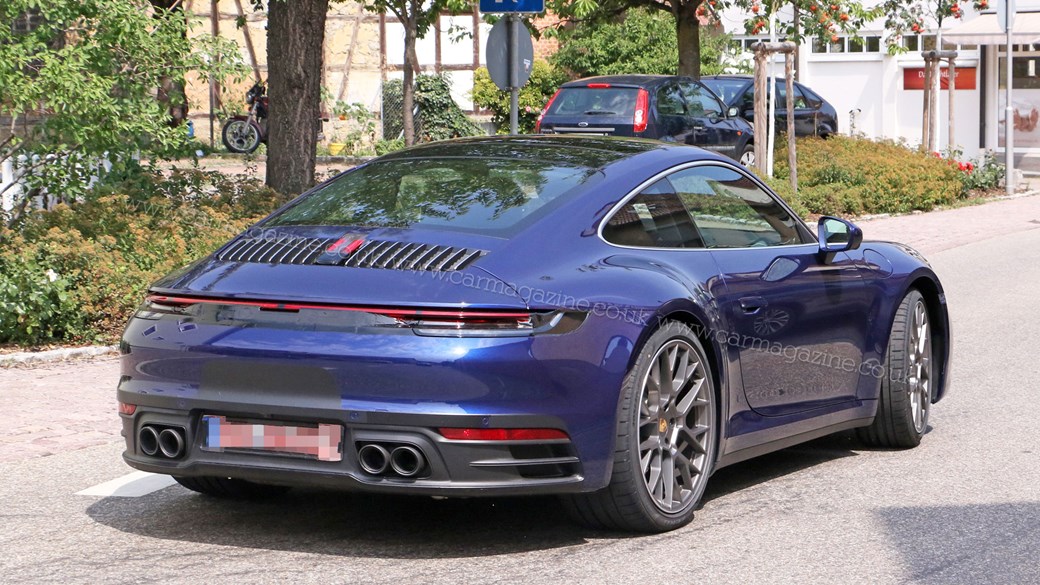 The spy photographers have finally caught the latest Porsche 911 without camo giving us our best look yet at the new generation (992).
The new series of images shows the car from every angle you need, and confirms the new Panamera style rear-end we saw on the yellow prototype. To our eyes, the entire car appears to be beefier and boxier than before thanks to some revised lines lending the car an ever-so-slightly more muscular look.
As you will see there are thinner and possibly wider rear lights and they're linked by a fine strip of Cayman-esque LED's, too.
One very big difference between this 992 and the current car is the exhaust area. The new car groups together the number plate area and exhausts in a black block. It's tidier, but the exhausts are also a little lost in the process.
Now that this prototype has been caught out and about it will not be long until the new Porsche 911 will be made official.