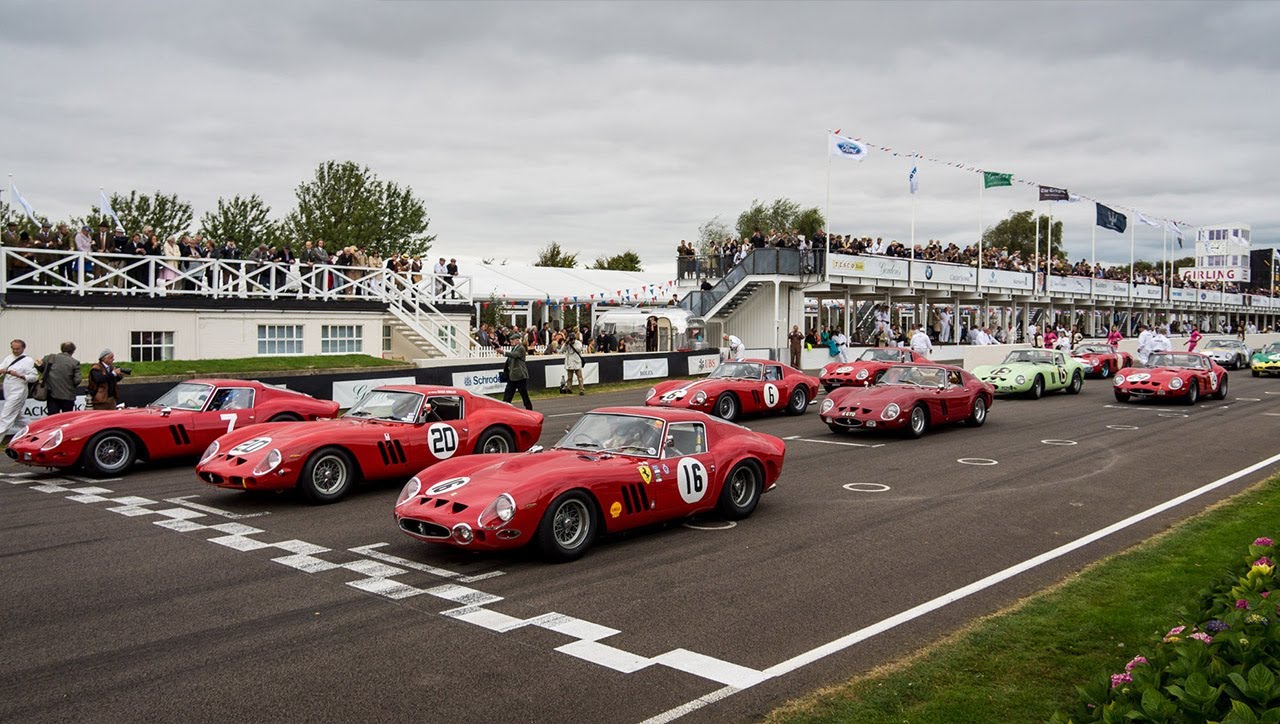 2018 marks the 20th year of the Goodwood Revival so it is rather fitting that the world's most valuable race ever takes place at this prestigious motor racing event.
The Kinrara Trophy race of the 2018 Goodwood Revival will feature a grid of cars with a combined total value of, breathe in, £200 million (approx. R3.7 billion) which, unless we're very much mistaken, ranks it well above anything else in motorsport.
Most of that value comes from the 10, yes 10, Ferrari 250 GT SWB's (short wheelbase) which go for as much as £10 million each but these racing prancing horses will be joined by other pre-1963 GT cars including Aston Martin DB4GT's and Jaguar E-Types, which aren't exactly budget models themselves.
If you add the value of this lineup to the rest of the cars racing at the Revival, you end up with a total value of about £500m (approx. R9.2 billion).
The best (or craziest) part of the Goodwood Revival is the fact that most of these models will be driven and the edge on one of UK's most demanding circuits.
For more info visit the website here and if you cannot make it to the event (7th to 9th September) be sure to stream it on their very popular YouTube channel.