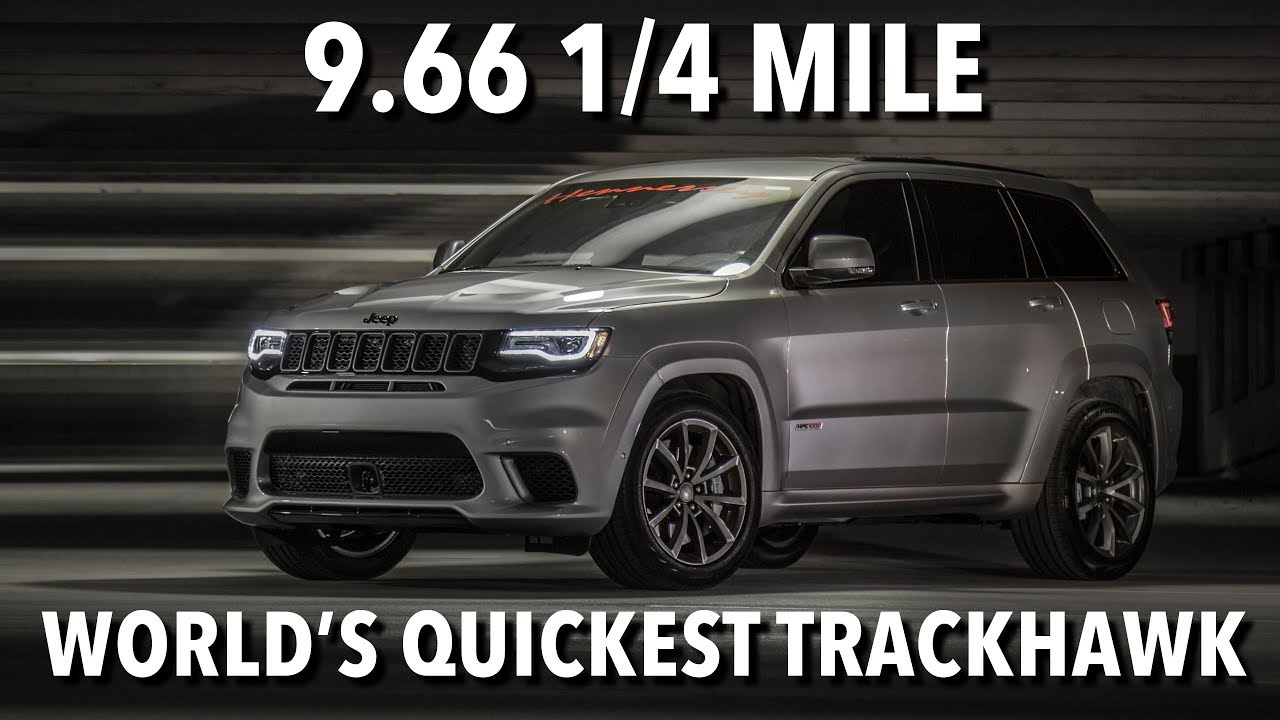 The Hellcat-powered Jeep Grand Cherokee Trackhawk is potent enough for a majority of owners out there but if 707 hp does not quite do it for you, Hennessey Performance offer an upgrade to add a whopping 500 horses to that number.
Hennessey's HPE1200 upgrade involves an ECU tweak and a monstrous 4.5L supercharger, cutting the quarter-mile time by two whole seconds in the process.
Officially, engine power figures are 1,200 hp (895 kW) at 6,500 rpm and 1,464 Nm of torque at 4,200 rpm.
Push play and watch how astonishing it is to see a full blown SUV running faster than a McLaren 720S down the drag strip.