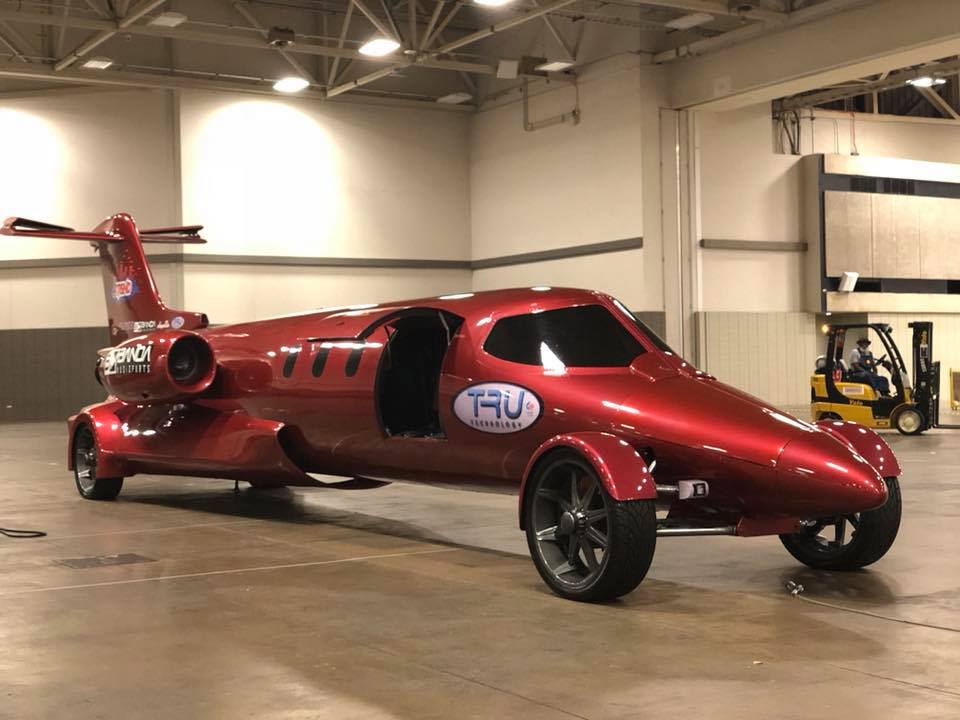 If you thought you have lived to see it all in the world of customization and motoring, you are about to learn that creativity is infinite. We have recently discovered that a company by the name of Jetsetter, Inc. based in Illinois has transformed a private jet into a street-legal limousine.
Spearheaded by Dan Harris and Frank DeAngelo, this part-jet part-limo, dubbed the Lear Jet, had its inception back in 2006 already. And today we have a limo-jet that has been recently brought to reality. As you can tell from the photographs featured, it looks absolutely bonkers from the outside. We do not have the raw facts and figures, but the wheelbase is evidently vast; the Lear Jet is so long that it can accommodate an entire church community.
As if the bodywork was not insane enough, the jet is covered in a handsome red metallic paint which boasts a proper glow at night thanks to the series of lights mounted in the jet engine pods. The interior is just as special – the Lear Jet's interior features an array of lights, speakers and screens where you will also find seating for quite a number of people. The front of the cabin also hosts a single seat and a bank of screens that appear to assist the "pilot" in driving the machine, allowing visibility all around the road-legal luxury liner. And as with a conventional plane, occupants enter and exit through a single side door.
We have seen cars powered by a jet engine, but for a less problematic solution this land-based jet with a licence plate had to ditch its original engine in favour of a V8 with unknown origins.
While we have learned that the Lear Jet is fully road-legal, I can't imagine that it is easy to drive, let alone it being a daily driver. The rear wing probably won't fit under half of the world's drive-thru awnings, and its engine pods are less likely to fit in a normal shopping centre parking space. Nonetheless, this private jet has been turned into an event on four wheels.