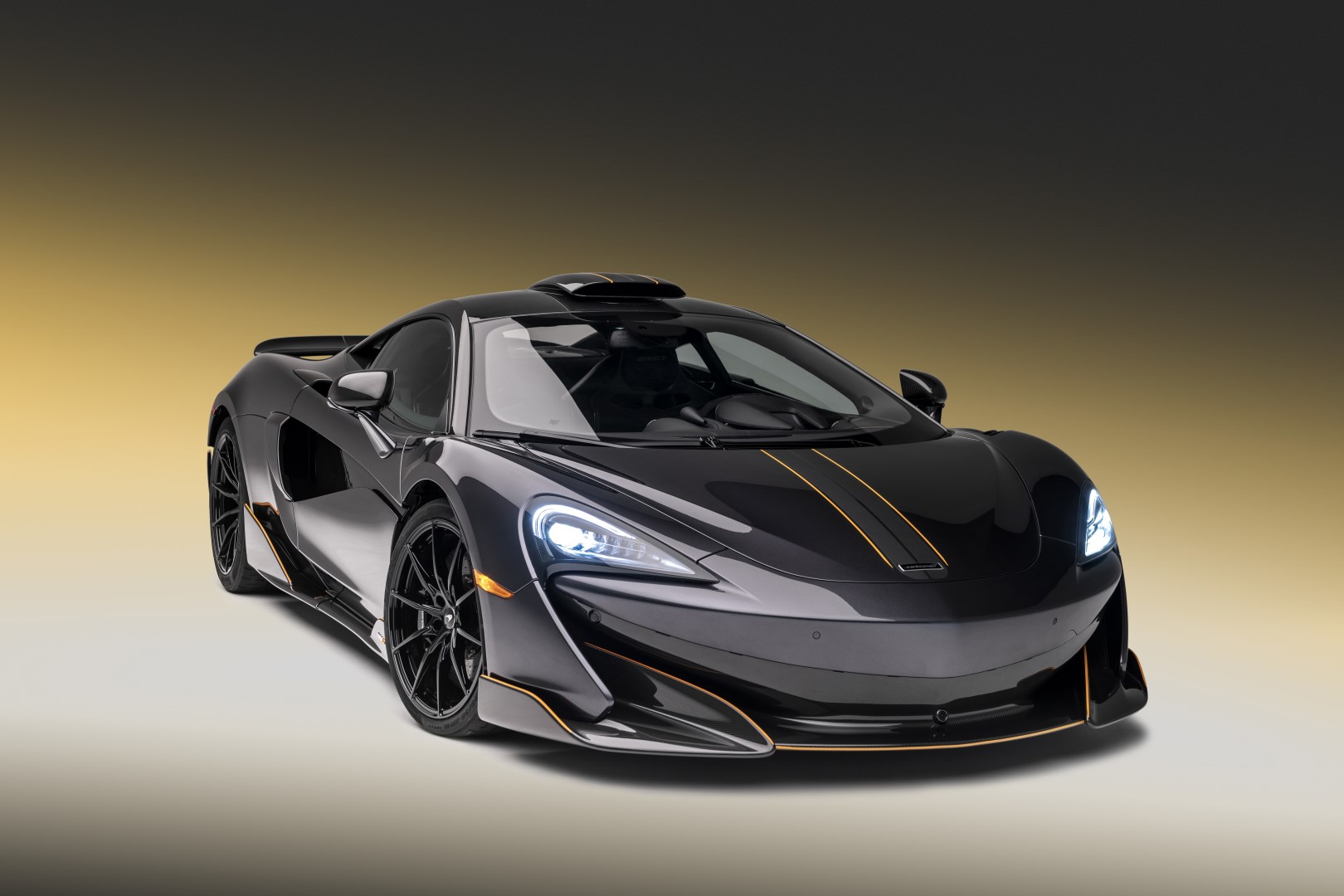 The McLaren Special Operations (MSO) team will certainly not be left out of this years Pebble Beach / Car Week in Monterey as they will be taking the covers off this special 600LT on the Pebble Beach Concept Lawn on Sunday.
The car has been finished in a Stealth Grey MSO Bespoke paint along with some unique upgrades from both the MSO Defined catalogue of options and MSO Bespoke customer choices. The aim of this car is to give a preview of how much personalisation can be incorporated into McLaren's lightest, most powerful road-legal Sports Series car.
The iconic Visual Carbon Fibre Roof Scoop, is the most important MSO Bespoke addition and operates as a fully functional air intake system. There is also a track telemetry camera integrated into this scoop to record your driving at any moment in time.
This 600LT is also fitted with the Carbon Fibre Upgrade packs which includes door mirrors, exterior door inserts front splitter, rear bumper, diffuser, and rear deck and service cover.
Inside you get some Super-Lightweight Carbon Fibre Racing Seats featuring a McLaren Orange contrast stitch to mirror the exterior striping.
Overall the package is a massive hit and will likely be sold to someone with very deep pockets but you have to admit that roof scoop gives the car a much more dramatic look.