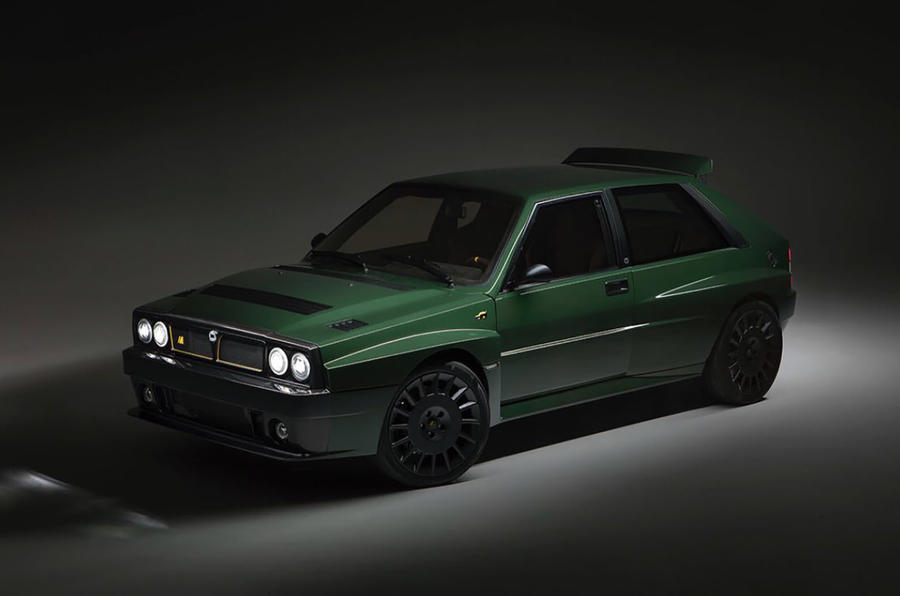 This year's Grand Basel motor show saw debut of the Lancia Delta Futurista reimagined by Italian coach builder Automobili Amos. Given the suffix 'Futurista', the modern day Delta comes with a host of upgrades that in some respects make it more special than even today's hot hatchbacks.
With a reduced weight of some 90kg, the Automobili Lancia Delta Futurista tips the scale at 1250kg thanks to use of carbon fibre components such as the bonnet, front end and rear panels. There's also a wider, hand-beaten aluminium body to better equip the retained, original Delta chassis.
The interior meanwhile has been completely reworked; it's now equipped with Recaro bucket seats to keep the driver and front passenger sucked in the whole experience. There is also a transmission tunnel wrapped in carbon fibre material, controls mounted on the custom steering wheel, and new gearstick that keeps the shape of the original 1980's.
Courtesy of upgraded water cooling system, air intake and exhaust, the reworked engine is good for 330 hp (246 kW). The transmission has also been toughened up to withstand batter from the more powerful engine.
With a price tag of £270 000 (nearly R5 400 000), the Lancia Delta Futurista clearly plays in a league far above that of modern hot hatchbacks. It is quite a special reincarnation of an antique hatchback and so it comes as no surprise that only 20 units will be made.