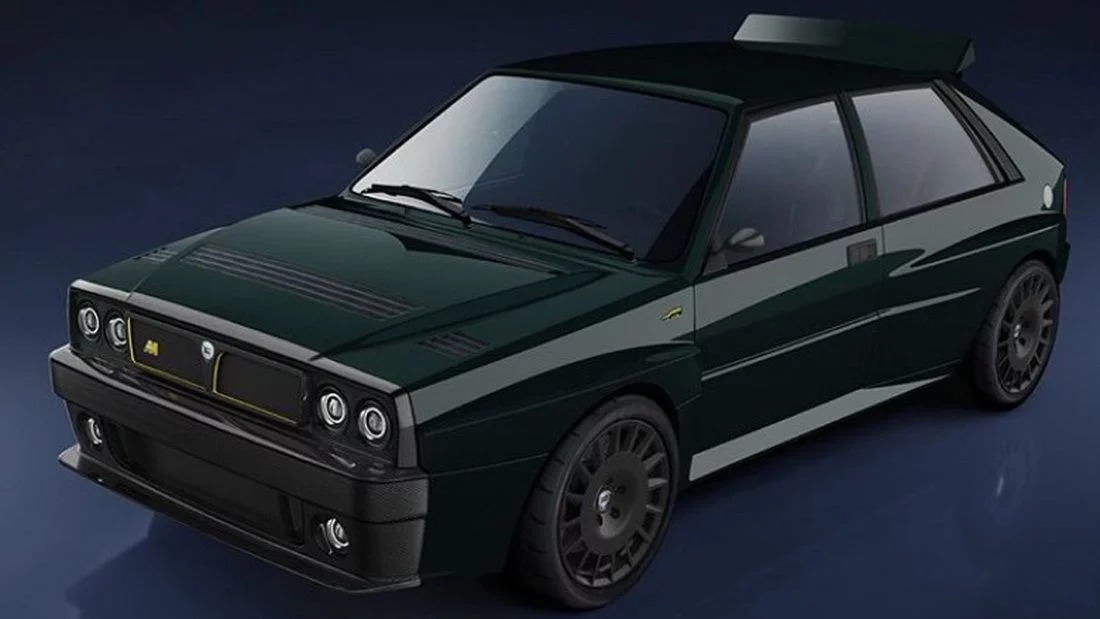 Automobili Amos, a small Italian engineering company founded by racing driver Eugene Amos, is set to please Lancia fans by rebuilding the first generation Delta Integrale in such a way that it will be at home in today's world of motoring.
Drawing inspiration from Singer, this restoration project aims to make the best Delta Integrale the world has ever seen. With more than 1000 new components used to reconstruct the old girl, the Delta is promised to be completely revised. For starters, it will feature a new hand-beaten aluminium body construction and a carbon fibre front fascia. The car will also undergo a powertrain and suspension overhaul. Thanks to new suspension geometry, the revived Delta will offer a completely different driving experience as it is intended to be eager to drift as well.
From a looks perspective Amos' Delta aims to look like somebody that has been working out for quite some time – it retains the essence of the Integrale but is noticeably more masculine, rear passenger doors have also been done away with. The interior meanwhile will draw stimulation from that of the Delta S4, ditching the old dashboard for something more inspiring.
Initially, the car was intended to debut at this year's Concorso d'Eleganza Villa d'Este but was not finished on time. Fortunately though, Automobili Amos were kind enough to release some renders of the "new" Delta for us to get a glimpse of what it will be like while we wait for further details set to follow soon.