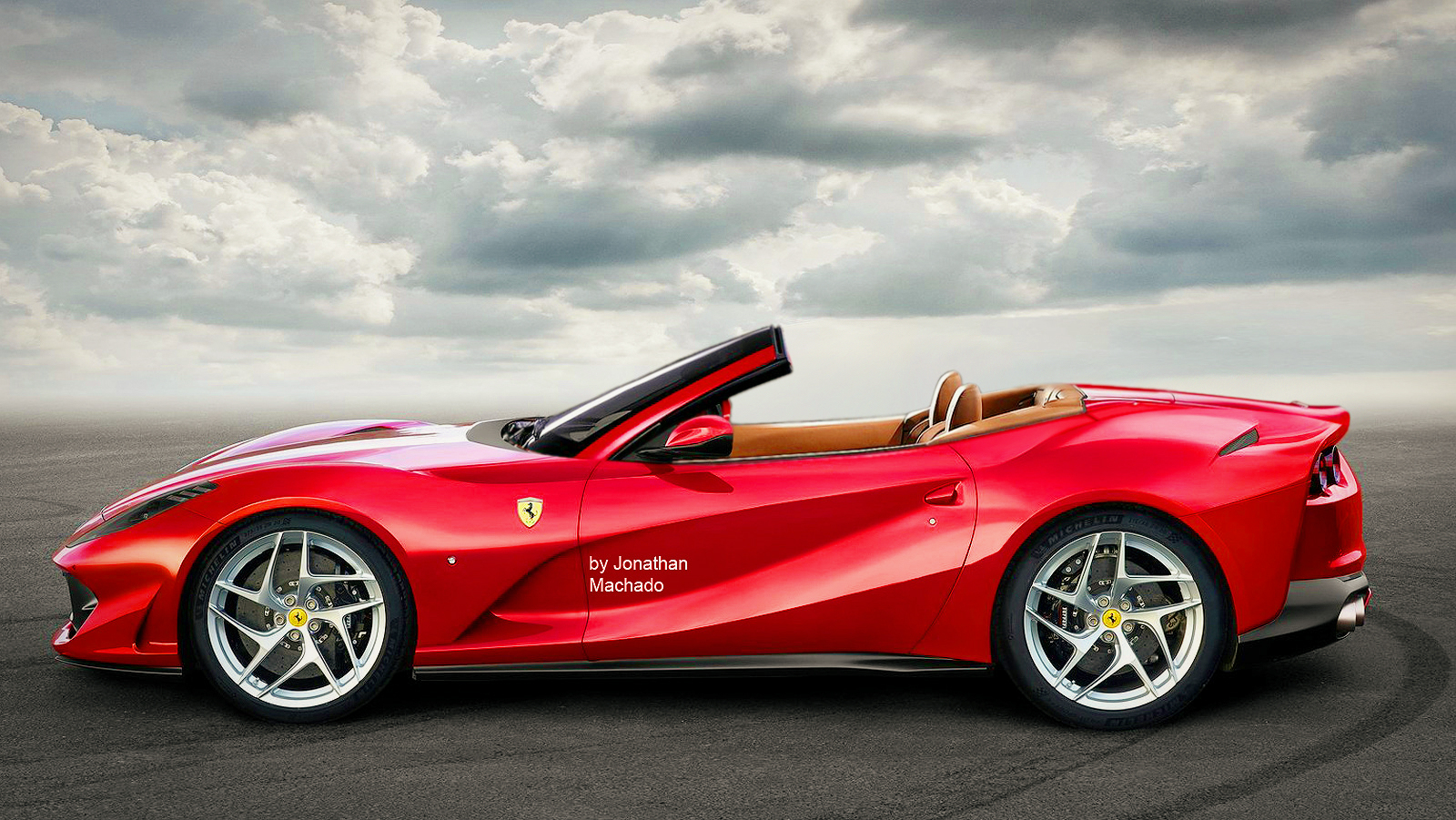 Fans of Ferrari's V12 tyrants will be excited to hear that the supercar manufacturer could be offering three other variants of the 812 Superfast. While there is so much confusion and disagreement on exactly which models are on stream, there is a possibility that one of these variants could debut this very month.
The rumours come from a Ferrari owners' forum called Ferrari Chat. Users of this site have claimed to have an inside scope of these limited-run models. According to one user, the three-model range of the 812 comprises of an 812 Aperta with a Targa roof, an 812 Monza which is a more hardcore model and a "speedster" model that's short of a proper windshield and roof.
Of these three models, it seems the Aperta is the most trusted rumour, the remaining two variants are where the confusion lies. According to one of the users of Ferrari Chat, the speedster-bodied model is the one claiming the Monza nameplate. The user goes on to say that the roofless variant will be limited to 200 units that will be sold to chosen clients of Maranello. There is also another user who insists that the 812 Monza will feature pontoon fenders as a nod to the 250 Testa Rossa.
Codenamed 'F176', the mysterious model will launch at a private event in Maranello. Again there are different dates rumoured for the launch, but all of them point to September 2018. The hardcore model is said to arrive at a later stage, some believe it will hold the nameplate "812 MM (Mille Miglia)".
At this level of uncertainty it should come as no surprise that pricing for the 812 Monza is also a debate. According to the rumours, we can expect the Monza to be sold between $800,000 and $2.5-million. The silver lining to all of this is that we don't have to wait too long to confirm at least one of the rumours as the Monza could arrive as early as next week.