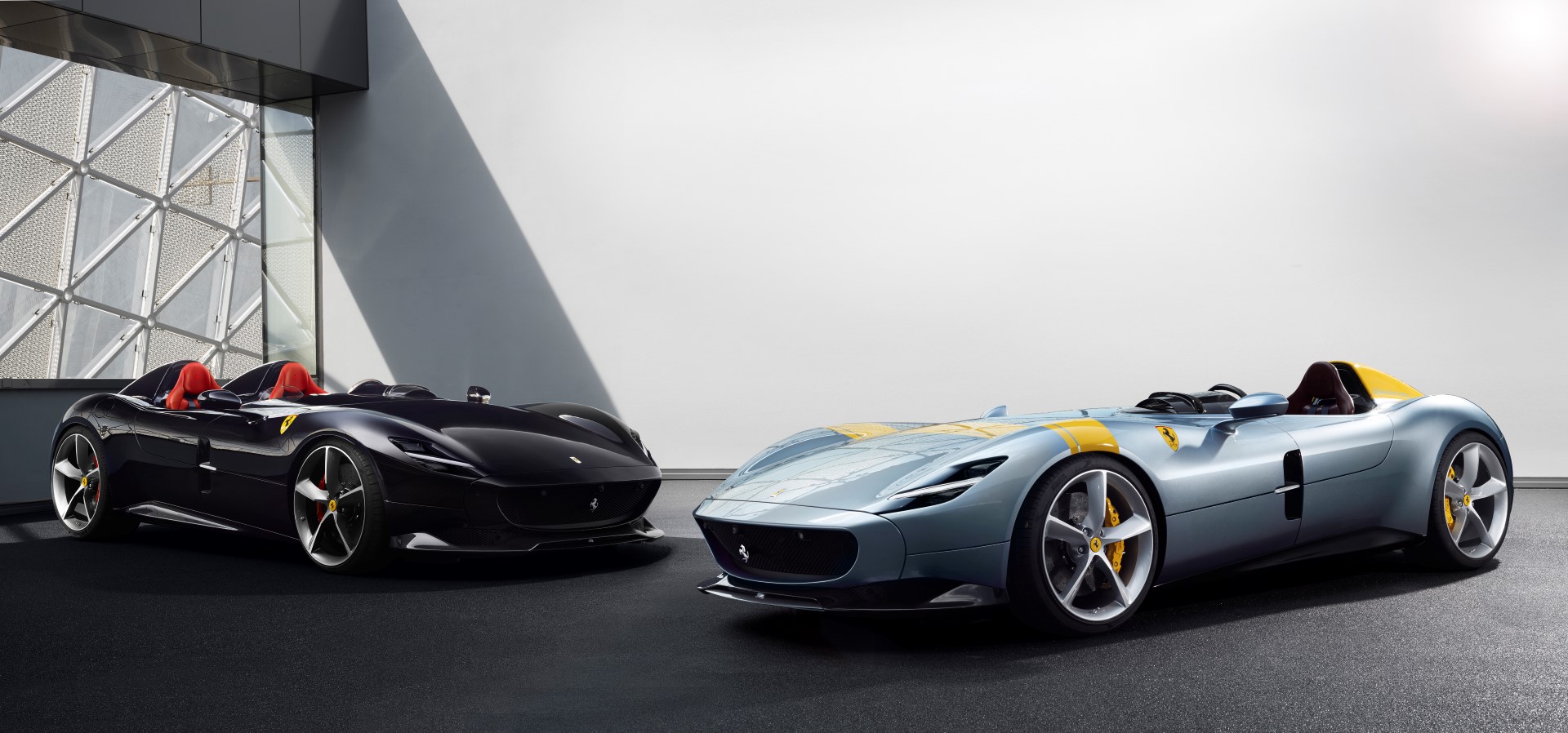 Ferrari has unveiled the rather dramatic looking Monza SP1 and SP2 models which become the first to join a series of limited-edition specials that the company calls the 'Icona' series.
The two Monza models pay homage to the original Ferrari Barchetta, the 1947 166 MM, and the 750 and 860 Monza models that contested the gruelling Millie Miglia and the World Sports Car Championship.
Both are built on a new aluminium chassis derived from the 812 Superfast but these models are fitted with a Kevlar and carbon fibre body manufactured using techniques their Formula 1 team uses. Customers lucky enough to get an allocation for one will have the choice between the more conventional two-seater SP2 or the rather driver focused (aka selfish) SP1 variant.
Both will be powered by the 6.5-litre naturally aspirated V12 found in the 812 but thanks to variable inlet ducts and a recalibration of the ECU, power is up to 808 hp (603 kW) and 719 Nm of torque. These figures gift this car with the most powerful V12 engine Ferrari has ever produced. This monumental output combined with the seven-speed dual-clutch gearbox allows the 1.5 ton supercar to rocket to 100 km/h in just 2.9 seconds and go on to a top speed of over 300 km/h. Considering neither variants have a windscreen, top speed will be quite the white-knuckle ride.
A radical choice was made for the design of the cars' compact doors which open upwards. Equally important is the all-carbon-fibre one-piece bonnet-wing assembly which is hinged at the front to showcase the imposing V12 engine once open.
Less than 500 units of the two models will be built with the production split according to demand from the select band of Ferrari collectors invited to buy them. There's no official news of the pricing, but it is thought to be in the region of $3 million.
According to TheGuardian, all units have been snapped up already.
Ferrari Monza SP2
Ferrari Monza SP1