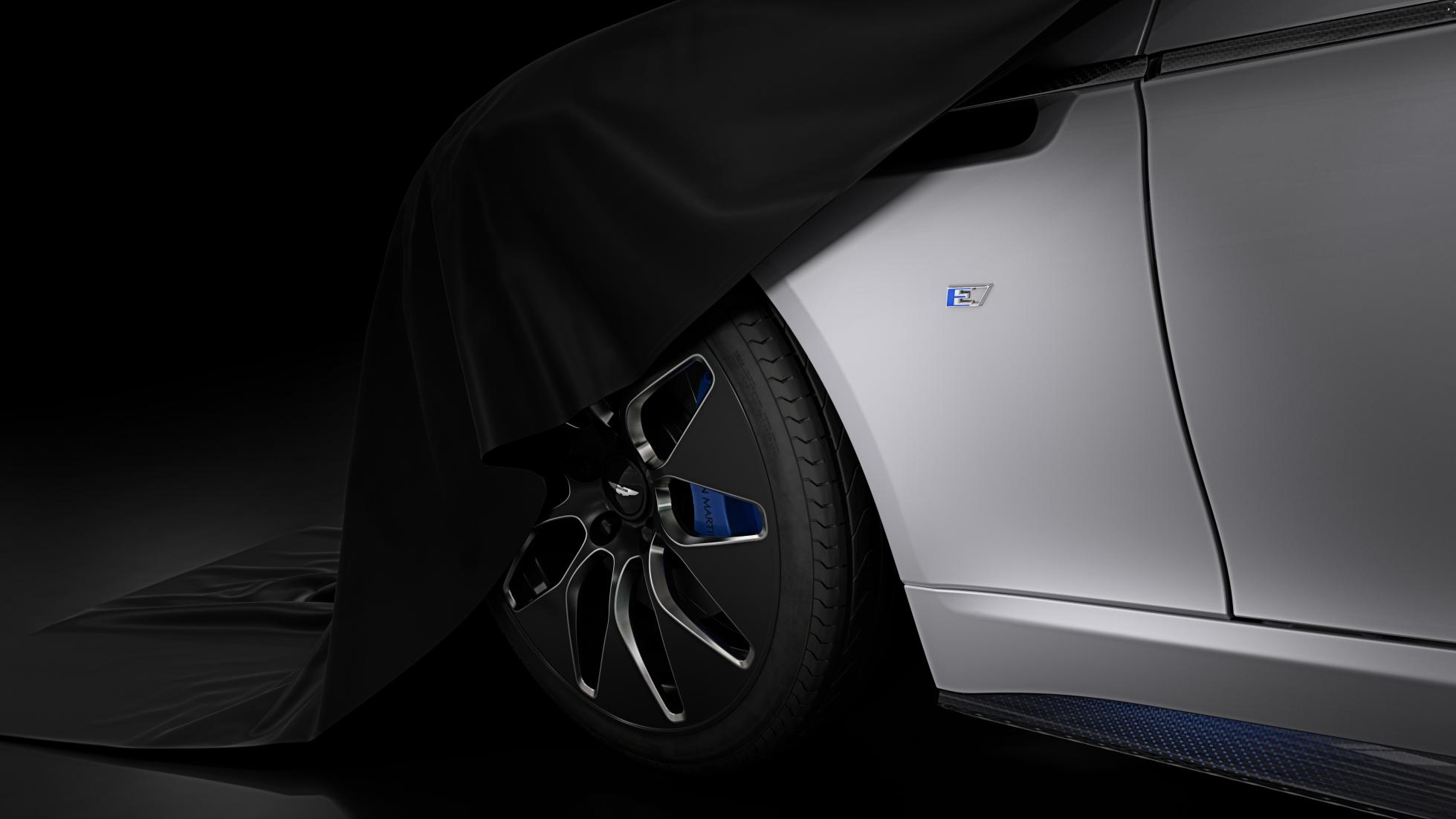 Aston Martin's Rapide E is promised to bring extraordinary performance from its unconventional powertrain, so much so that the company has enlisted the help of Pirelli to design tyres specially made to withstand torture from the all-electric super sedan.
The Aston Martin Rapide E is set to pack over 600 hp (447 kW) and 950 Nm of electric power and torque. These figures are said to justify a 0-100 km/h time that is under 4 seconds as well as a top speed of around 250 km/h. To help the new Aston lay its electric power to the surface Pirelli engineers have developed a special tyre for the car that can not only endure its straight-line performance, but also help with range and handling.
Pirelli's P Zeros measure 21-inches in diameter but the tyre maker says that the Rapide needs a different fitment in the front axle as opposed to the rear. As a result, the rear tyres come in at 295/30 while fronts are at 245/35. Y-ratings stand at 96- and 102Y from front to rear respectively. However, Pirelli and Aston Martin are still working to optimize the tyre specs.
The Rapide E is also said to feature a rear-wheel drive setup, this leaves the rear tyres tasked with assisting the car to find grip and traction to accelerate off the line as well as out of corners, and this is where the P Zero's individually fine-tuned tread patterns will be put to work. The tread design will aid the rear axle in putting the heap of electric torque to good use.
To add to comfort by reducing tyre noise, Pirelli has also integrated its Noise Cancelling System that makes use of sound absorbing technology which in turn limits the frequency finding its way through the car as opposed to ordinary tyres fitted on a more conventional petrol-powered vehicle.
Scheduled to hit the market in late 2019, the all-electric Aston Martin Rapide E will also feature a fast charging battery technology while production will be limited to 155 units.