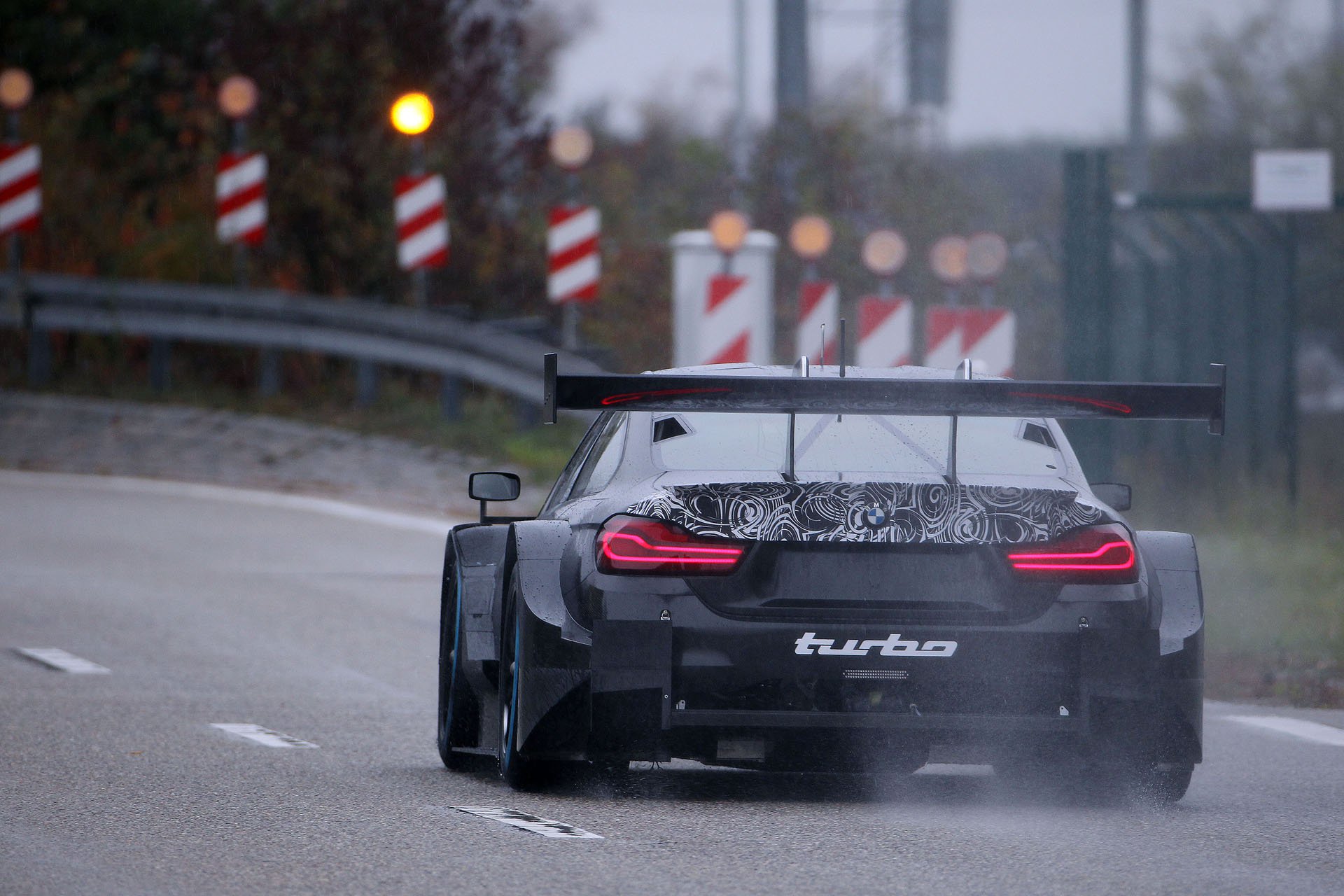 The Deutsche Tourewagen Masters (DTM) racing series is undergoing several changes for 2019. Not only is there a substitution in participating brands, but the German touring car series is also ditching old normally aspirated V8 engines in favour of smaller turbocharged four-cylinder powerplants.
In light of the switch in engines, BMW has been developing its M4 DTM racer to acclimatise to new Class 1 regulations. This means that for 2019, BMW Turbo Power is returning to the DTM series with a 2.0-litre four-cylinder turbocharged engine. This will be the first time the marque uses turbocharging in the series since the forced induction was abolished in 1990.
"BMW Turbo Power has enjoyed success in motor racing for almost 50 years," reminds BMW Motorsport director Jens Marquardt. "In the first year with a BMW turbo engine, back in 1969, Dieter Quester was immediately crowned European touring car champion with the BMW 2002 TI. In 1973, the BMW 2002 turbo became the first German production automobile to feature a turbocharger. We are now adding a new chapter to this story in the DTM," the director further added.
Despite the significant downsize in powerplant, the BMW M4 DTM racer has even more performance on tap compared to the V8. Of course there are further developments to be done before the 2019 season sets off, but upgrades to the intakes and exhaust are already showing promise of the 2.0-litre turbocharged motor as BMW has already started taking its 2019 race car for development laps. Not only is there more speed in the car, but there's also a proper motorsport racket as you can tell from the audio clip below.
"After my first kilometres with the new DTM engine, I can hardly wait for next season," declared Bruno Spengler, the 2012 title holder who was pilot in the car's first stretch of legs. "I can just imagine how much fun it will be to take to the track with so much BMW Turbo Power. You can feel the extra horsepower. We will put on even more of a show for the fans in 2019," he added.
According to Spengler, the 2.0-litre turbo's power surplus means that you spend less time with the throttle wide open, but top speed is higher, and he has to work even harder at the wheel.
This major step in regulation will allow for Germany's DTM to work in synergy with Japan's Super GT Series. Not only will this offer more relevance to road cars that participating brands aim to present, but it also allows for the two racing series to run in joint races.
Lastly, fans of the DTM can definitely expect significant changes in the 2019 season. Apart from new engine formats, we are sad to hear of Mercedes' departure from the series, but also looking forward to seeing Aston Martin placing its bets with a Vantage endorsed by HWA – a long-time partner of Mercedes.