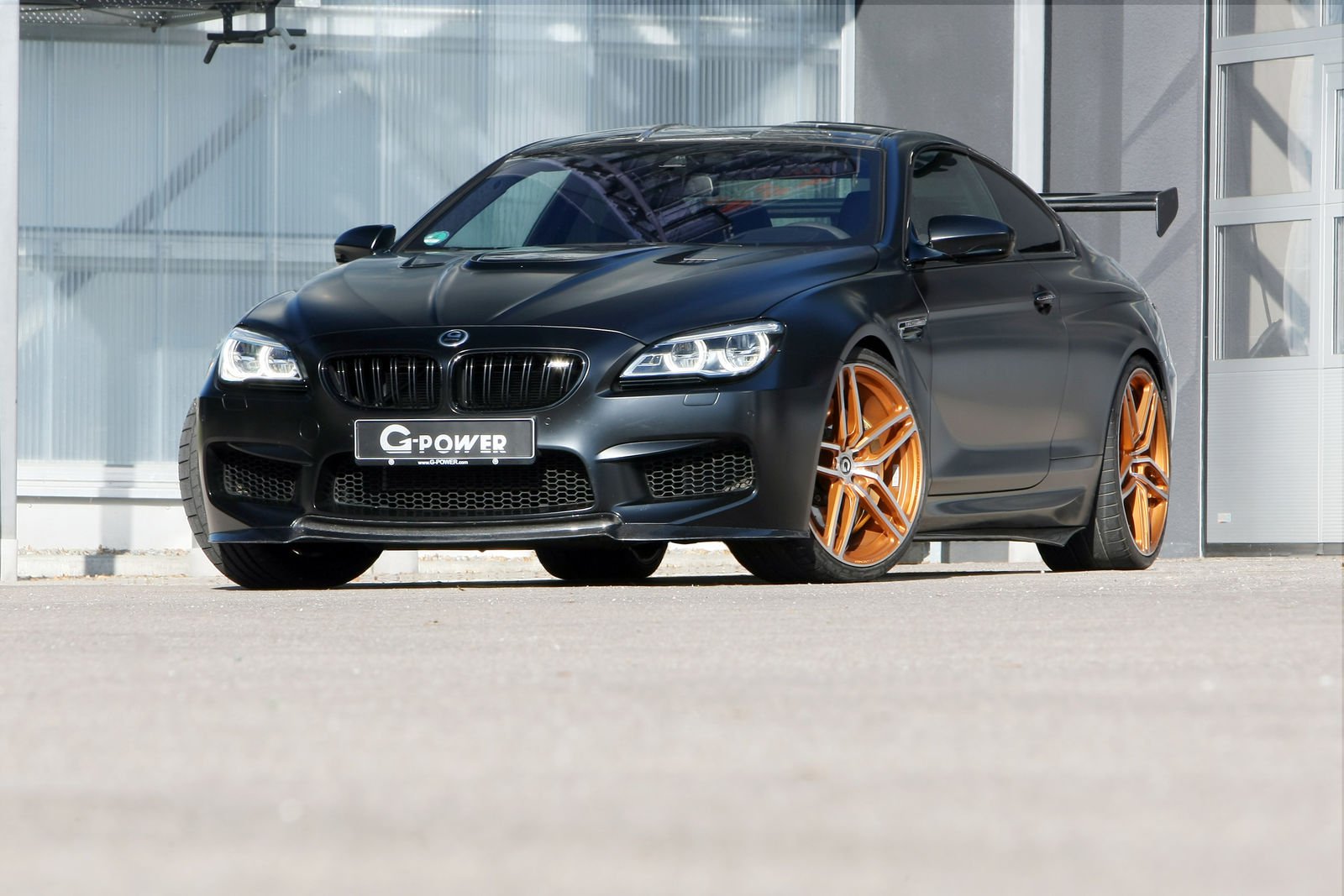 Anyone who has driven a BMW M6 would agree that the last thing it needs is more power. Well, anyone but the no-nonsense Germans at G-Power, not only have they given the Coupe more speed, but they've also traded its subtle but menacing looks for a GTS flavour.
While the base M6 only has to 'make do' with 552 hp (412 kW) and 680 Nm, there is an even more powerful variant called the Competition Pack. What G-Power has done though is add another 197 hp (147 kW) and 350 Nm over the more powerful Competition Pack. This means that we're now dealing with a BMW M6 that churns out 789 hp (588 kW) and 1,050 Nm of twist force.
The power surplus comes courtesy of reworked turbochargers and several other upgrades such as the Performance Software, downpipes with sport catalyst as well as a titanium exhaust system with optional carbon tailpipes. Although G-Power has not claimed a 0-100 km/h time, it is a no brainer that the power glut would reduce a Competition Pack's 3.9 seconds by a notable chunk. There is also an option of a Vmax deletion that results in a top speed in excess of 330 km/h.
In terms of looks, G-Power is known for making cars look anything but understated. For the BMW M6 Coupe, they've gone for a GTS look thanks to a carbon fibre body kit that's said to be aerodynamically engineered to provide a considerable amount of downforce from the front to the rear axle. The kit consists of a new bonnet that does away with hot air more efficiently, a front spoiler, side skirts, diffuser and a rear wing.
Furthermore, the matte black body paint featured on our gallery contrasted by a set gold-painted of 21-inch wheels also contributes greatly to a GTS theme. G-Power has also kitted this M6 with adjustable suspension featuring coilovers.