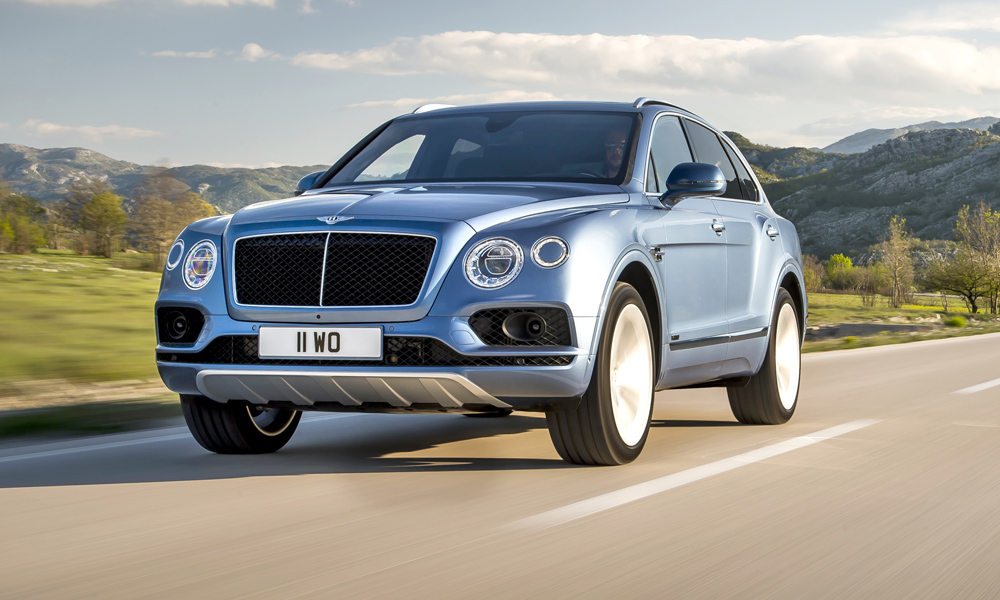 Due to other variants anticipated to give this model hard internal competition, Bentley has phased out the Bentayga Diesel with immediate effect in Europe. However, foreign markets such as South Africa will still get this 'modest' derivative.
With a V8 petrol model already being sold alongside the more economical Diesel, the latter is now deemed unnecessary as there will be a plug-in hybrid model set to join the line up in 2019. Furthermore, diesel-powered vehicles are not as popular in Europe as they are in markets such as Russia and South Africa, hence the Bentayga Diesel will continue to be sold in these parts of the world.
Although WLTP regulations have led to a number of large engines being phased out in the Volkswagen Group in Europe, Bentley denies news that axing out the Bentayga Diesel has anything to do with the increasing pressure of WLTP requirements. The brand suggests that with the European market being more welcoming to hybrid-powered vehicles, it makes sense to replace a diesel engine with a hybrid powertrain.
Additionally, the British luxury carmaker says that there is currently no waiting list for the Bentayga Diesel and customers will therefore not be disappointed to hear that the model has been phased out.
While its V8 diesel engine rated at 429 hp (320 kW) and justifying a 0-100 km/h time of around 4.6 seconds and a top speed of 270 km/h, the petrol-powered derivative offers more performance albeit with a noticeable difference in fuel consumption. However, with the addition of a plug-in hybrid model to the range, it does make sense to axe out the Diesel.