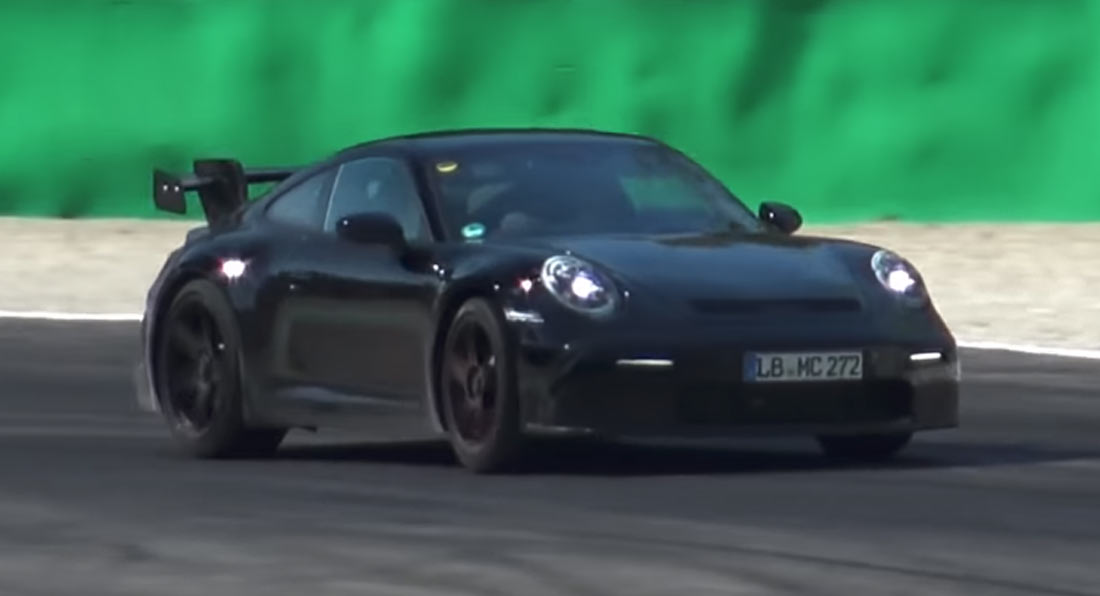 While news of Porsche's 992-gen 911 GT3 using a twin-turbo flat six engine for radical power gains seemed legit coming from a source close to the marque's motorsport department, a 992 prototype has been spied testing on track, featuring an engine note that sounds just like that of the current model which is normally aspirated.
Although still quite unclear on which 911 model the prototype is based on, in addition to the noise it makes this Porsche features the two central exhaust pipes that we're used to seeing on GT3 models. Furthermore, the prototype sports aerodynamic bodywork leading to suspicion that it is a GT3 as it includes a large spoiler.
Paired with the free-breathing normally aspirated engine is an upgraded version of Porsche's PDK transmission. However, since the company re-introduced the manual gearbox with the 991.2, we can expect the 992 to follow suit.
The idea of yet another naturally aspirated GT3 model should of course be a celebration for enthusiasts, but we should also note that nothing has been finalised. With the current Porsche 911 GT3 producing 500 hp (372 kW) from the naturally aspirated 4.0-litre flat-six engine, Porsche might have to take drastic action to achieve a leap in power output.