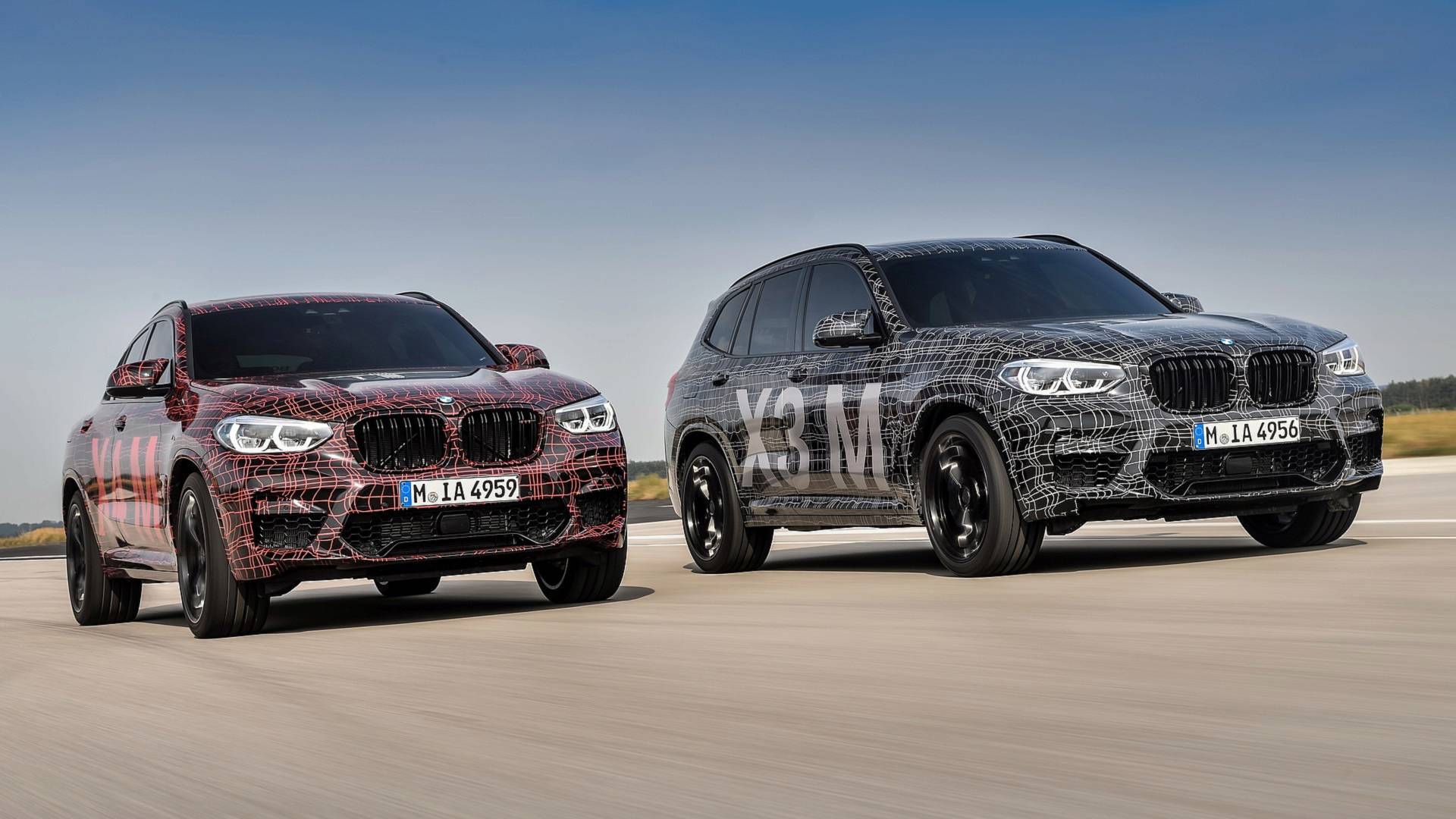 BMW has recently previewed full on M versions of its latest X3 and X4 featuring new engines evolving from those of the current M3 and M4. While the Munich-based automaker has only exposed the idea last year, there are now reports that the two SUVs will be equipped with the Competition Package.
Under the bonnet of the BMW X3 M and X4 M is a heavily reworked version of the S55 powering the M3 and M4. Codenamed S58, the 3.0-litre twin-turbo straight-six engine is supposed to deliver around 450 hp (335 kW) in the base models. While these are healthy numbers, the Bavarian SUVs still lack quite a few horses compared to rivals such as Mercedes-AMG's GLC 63 S, this is where the rumoured optional upgrade comes in.
With 503 hp (375 kW) from a 4.0-litre twin-turbo V8, the Mercedes-AMG GLC 63 S and its coupe variant offer a lot more power than the forthcoming BMW X3 M and X4 M. The Competition Package however, is said to bump up both BMW SUVs to around 500 hp (372 kW) which should put it right in the shout of the AMG, as well as the Alfa Romeo Stelvio Quadrifoglio which sources 505 hp (376 kW) also from a twin-turbo V6.
As with BMW's usual low-riding, non-SUV models that have receive the performance treatment, the Competition Package offers a bit more than just a tweaked engine. There is a massaged chassis and suspension system as well as slight cosmetic upgrades that are also included in the kit.
While BMW has already previewed both base models of the X3 M and X4 M, it is said that we will have to wait until the middle of next year to see unveiling of the two performance SUVs, with the Competition Package probably following a few months later.