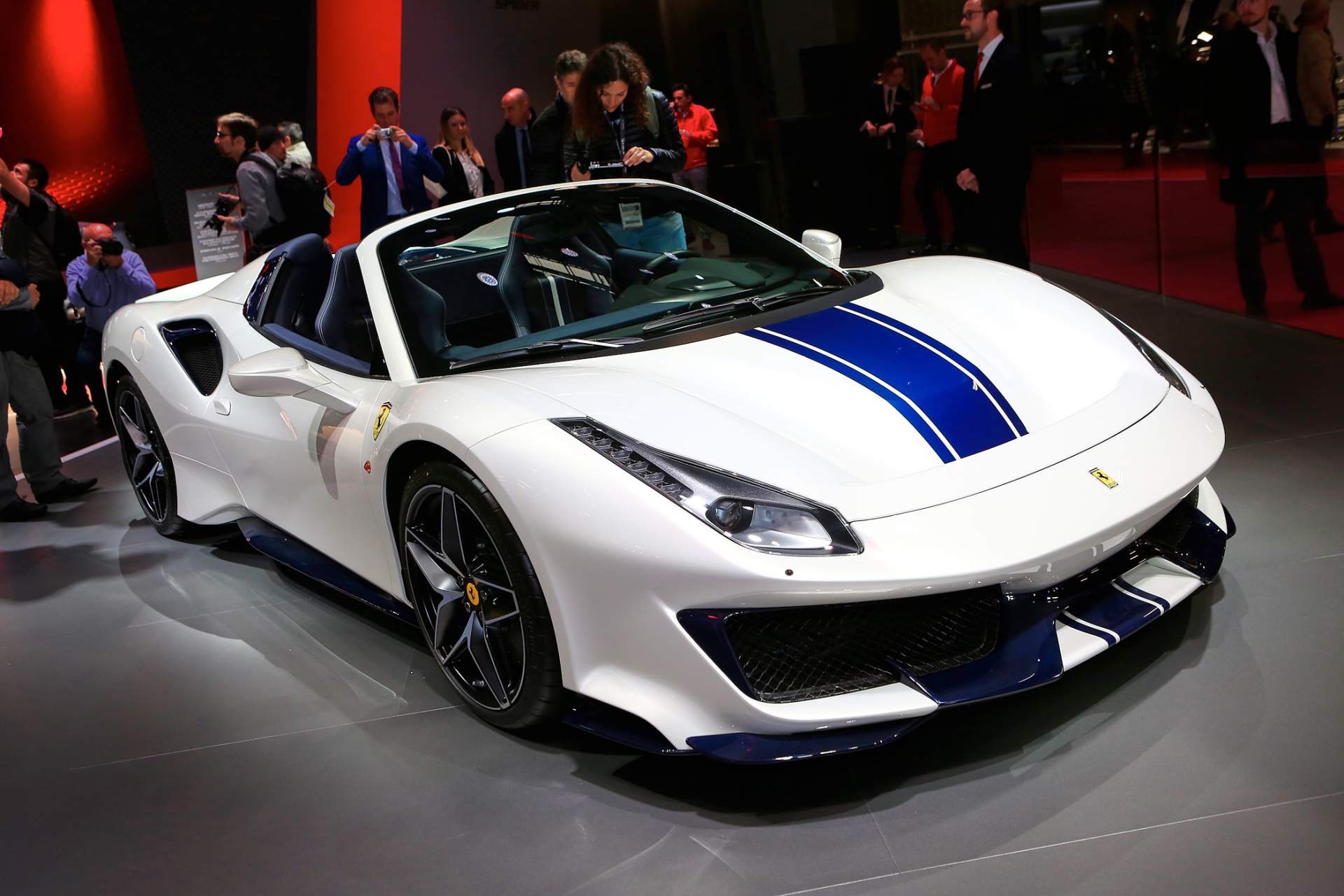 The Ferrari 488 Pista Spider has made it's European debut at the Paris Motor show and the manufacturer decided that was the right place to drop fill technical specifications.
For starters it is their most powerful production drop-top ever thanks to the 3.9-litre twin-turbo V8 producing 710 hp (530 kW) and 770 Nm of torque.
This makes it 39 horses (29 kW) more powerful than the 488 Spider and 113 hp (84 kW) more potent than its predecessor (458 Speciale Aperta).
This unit is mated to a F1 seven-speed dual-clutch transmission that shifts gears 30 milliseconds quicker than in the 488 Pista.
0 to 100 km/h is completed in just 2.85 seconds, 0 to 200 km/h in just 8 seconds and it can lap Fiorano track in 1 minute 21.5 seconds making it the quickest spider ever built.