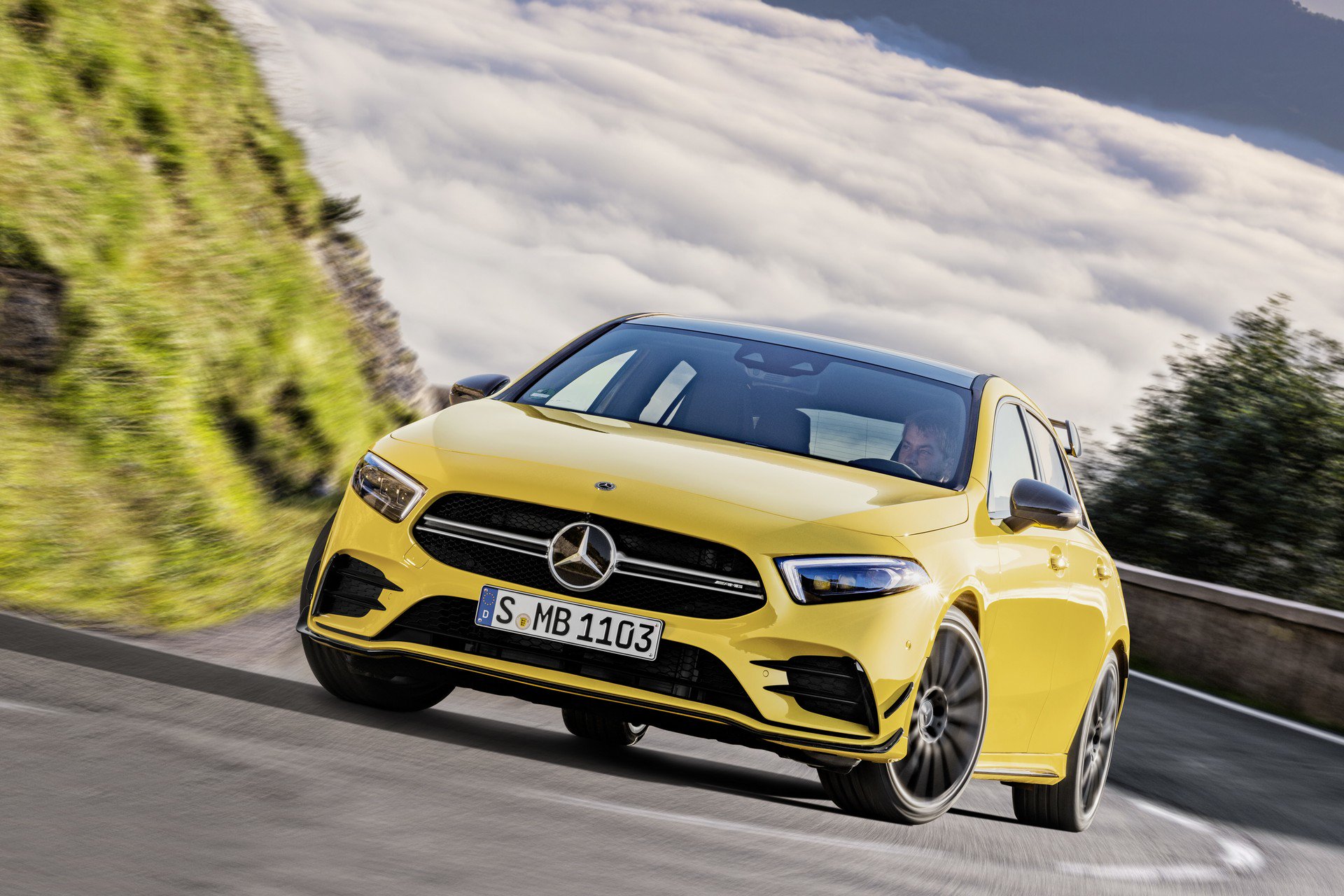 The Mercedes-AMG boss, Tobias Moers, recently spoke with CarAdvice at the Paris Motor Show and some juicy details on the hyper hatch were confirmed as well as some extra detail about the gearbox.
"Everything. The 45, the next-generation 45 is an all-new story. It has a lot of improvements including the chassis, a brand new four-wheel drive system, there's nothing common with what you know today," he said.
"Yes. It's a dual-clutch eight-speed, the A35 is a seven-speed, the 45 will have an eight-speed," Moers said.
The current generation A45 can send up to 50 per cent of torque to the rear axle but that is all about to change with the new generation which is set to get a new all-wheel drive system capable of holding the car sideways.
"Okay… you can go sideways with it. he said.
The sideways technology is likely to be computer controlled like the E63, which allows even a novice driver to take advantage of the added torque under the bonnet.
This is shaping up to be one hell of a package!