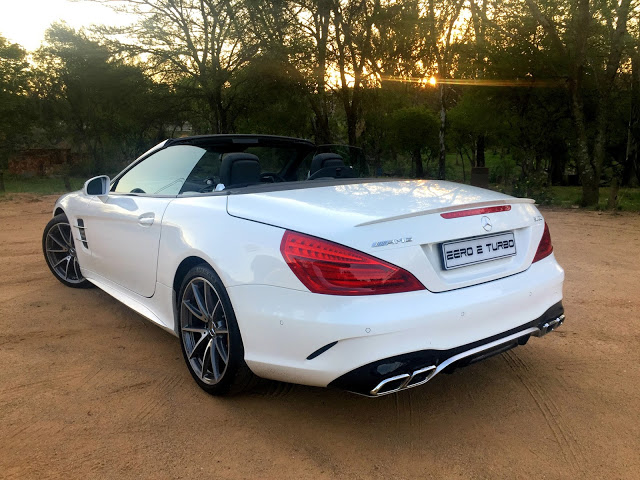 It is known that the current Mercedes-Benz SL has had a rather tough life in terms of sales. A lot of the time automakers phase out the model to get around the problem, but Mercedes has taken a slightly different route; it will make the next generation SL more focused, sharing a number of components with the next AMG-GT.
The next Mercedes SL is said to leap quite a significant step ahead of the current model. For starters, it will ride on the brand's Modular Sports Architecture (MSA) which will also be found underpinning the next-gen AMG-GT. Furthermore, the platform is not the only element both models are set to share; it is said that the next generation SL and AMG GT will have the same suspension, steering system and axles.
The duet from Mercedes will also make use of s 48-volt electric architecture as well as an array of hybrid powertrains. Kicking off the SL range will be the SL450 EQ Boost with a 3.0-litre turbocharged straight-six engine enhanced by a small electric motor. This entry-level model will produce a combined power output of around 387 hp (288 kW).
Sitting above the SL450 EQ Boost will be an AMG-tuned SL53. Although using the same powertrain as the entry-level mock-up, power figures in this model will be around 450 hp (335 kW). Mercedes-AMG's 4.0-litre twin-turbo V8 will also be invited to the dance, powering the SL500 EQ Boost and of course the SL63, we can expect to get a more powerful SL63 S as well. A V12-powered model hasn't been emphasised on.
With the mechanical upgrades and new underpinnings, the new Mercedes SL will also look quite different to the current model. With a fabric roof substituting the current folding hard-top as well as a rearward-positioned cabin, the Mercedes SL will feature a sleeker design as well as a low center of gravity when it arrives in 2020.