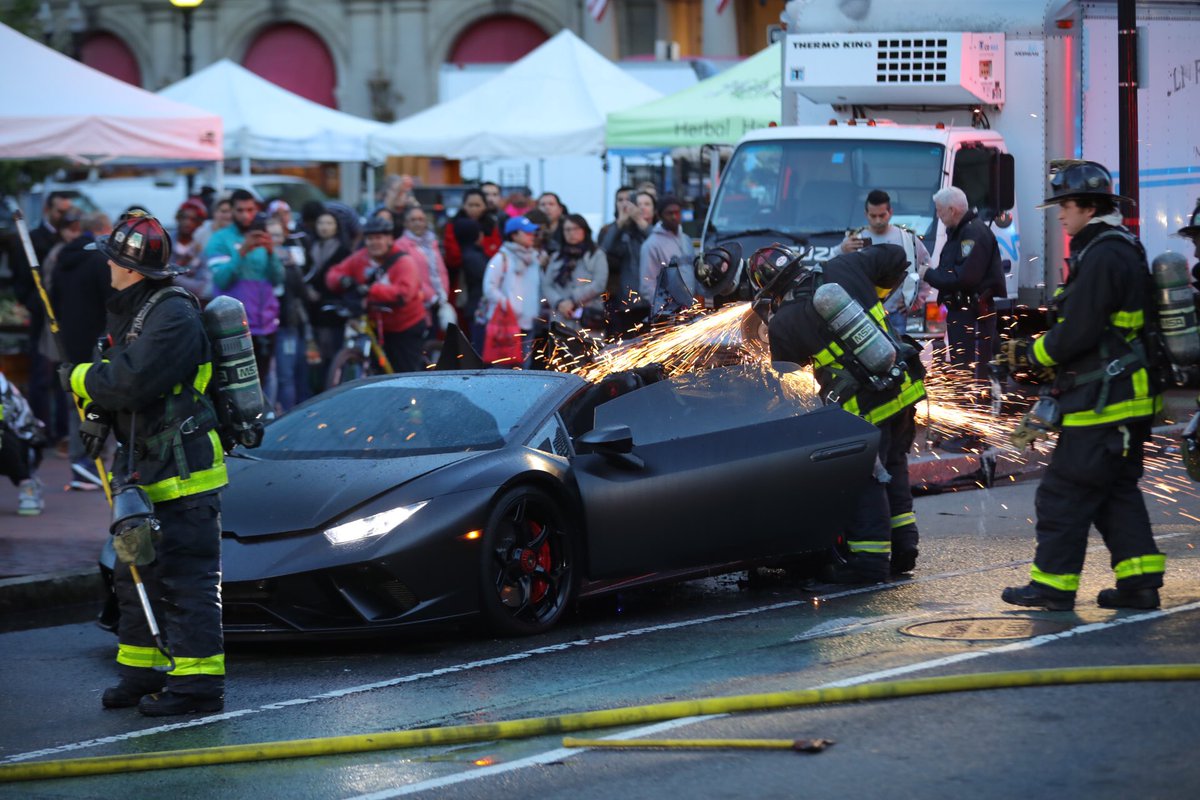 A black Lamborghini Huracan Performante Spyder was consumed by flames on Friday evening in Boston, Massachusetts which is sad enough but the firefighters needed to find the source of the heat to make sure it did not re-ignite.
This mean that they had to cut parts of the bodywork as they tried to locate the source of the fire and in the process made damn sure that it went straight to the scrap yard.
It is never nice to see something like this happen and it is rather dangerous for passersby but as you will see in the video below, a cyclist positioned his bicycle very close to the burning Lambo to take a photo. Fortunately, a firefighter quickly removed him from the area.
https://www.facebook.com/marquinhos.pires.9/videos/2207004532667255/