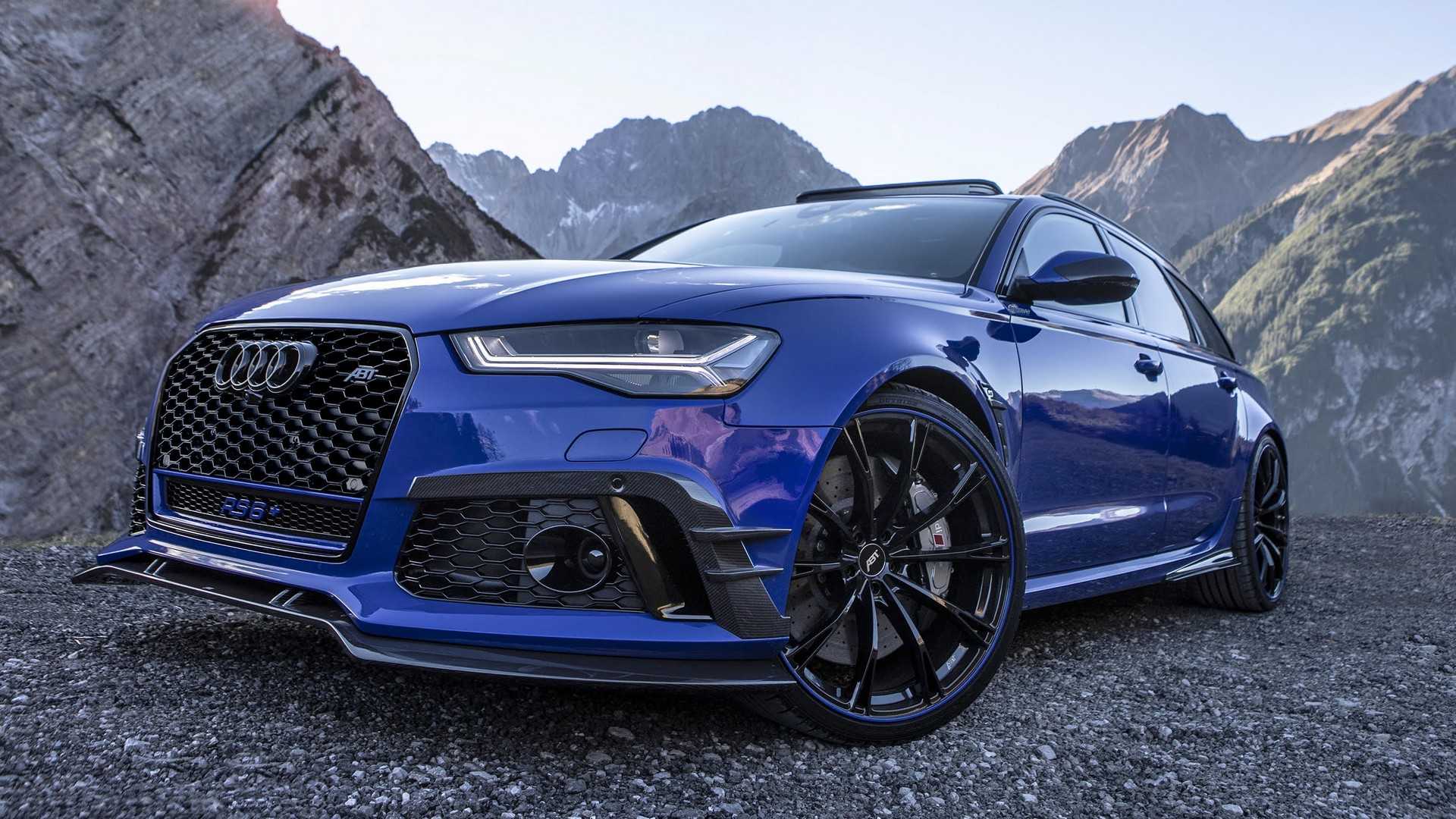 Did you know that the most powerful Audi engine in their portfolio is not the R8 V10 Plus? It is actually the twin-turbo 4.0-litre that sits in the RS6 Avant Performance Nogaro Edition that was launched earlier this year.
This edition was created by Audi Sport in collaboration with ABT and serves as the last hurrah for the old RS6 Avant and is limited to just 150 units.
ABT have gone a step further by boosting output to 725 hp (541 kW) and 920 Nm. It is called the RS6+ Avant Nogaro Edition and to give it the presence it deserves, the tuner added some carbon body parts, glossy black optics package, and a prominent front splitter. Wheel size is up to 22 inches now for an extra visual impact.
Thanks to the new grunt this wagon will sprint to 100 km/h (62 mph) in 3.1 seconds and as you will see in the video below, the R8 V10 Plus (with Performance Parts) is pushed till the very end in a drag race.