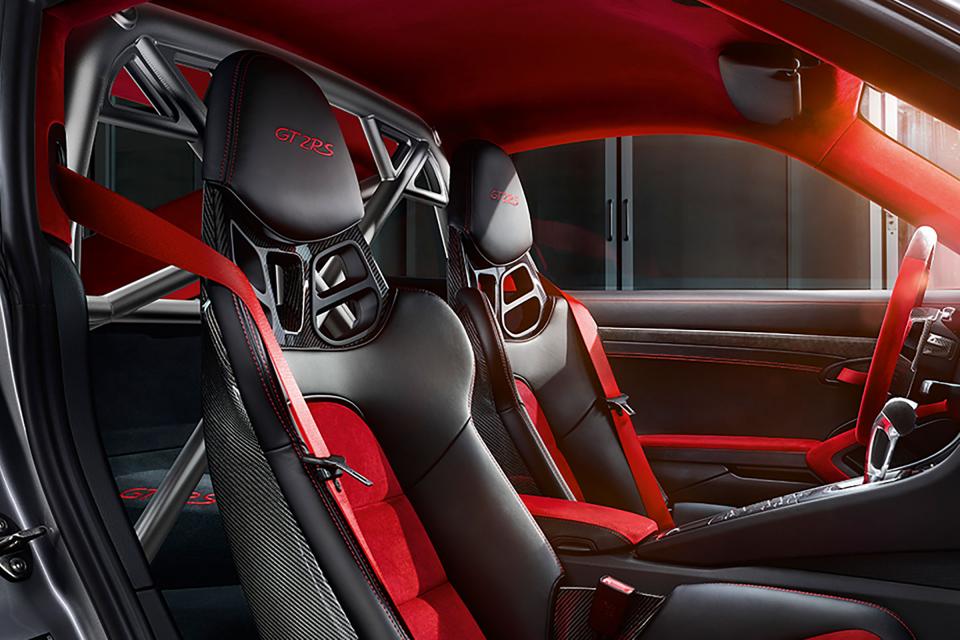 The Porsche 911 GT2 RS is one serious track machine and for those who want to venture out on to circuits around the world more often, you have the option to add the Clubsport Package.
The new Clubsport Package adds a couple of accessories which boosts safety on a track day, while preparing the GT2 RS for any FIA-homologated competition use. The main addition is the steel rear roll cage which gets screwed into the body behind the front seats with extra reinforcements to the body shell.
Also included and ready to install is a fire extinguisher and aluminium mounting bracket, plus a six-point seat belt for the driver. If you want some comfort for regular driving, you will be disappointed as these parts can't be combined with the optional electrically-adjustable sports seats.
The best news for track-going Porsche owners is that the Clubsport Package is a no-cost option. It can also be paired with a variation of the Weissach Package but swaps that pack's non-FIA approved titanium cage for the steel item.